A camping road trip is one sure way to take a break. We reckon it would be nice to try living out life on the road even just for a while, like for the annual family outing.
But while week-long drives along endless country roads may seem like a great way to spend your hard-earned vacation, it isn't easy pulling off such a feat. The late Robin Williams' 2006 film RV is a great depiction of how such road trips can be just as difficult as it is fun.
Williams plays Bob Munro, the sole breadwinner of a dysfunctional family of four. After a boss-related blunder caused by his daughter's friend, Bob is forced to cancel his family's upcoming Hawaii trip for a meeting with some business owners in Colorado. Determined to keep his job and still go on vacation with his wife and kids at the same time, he rents a recreational vehicle (RV)—a campervan, to be exact—and plans (sort of) a road trip to the Rockies instead.
Bob finds himself stuck in a series of never-ending mishaps—call it karma for the guy's dishonesty to his family—but he eventually straightens things out and sets back home without a scratch and with a new job to his name. Well, barely.
Continue reading below ↓
Recommended Videos
But apart from all the comedic relief and lessons about family that we can get from this film, there are a few tips about planning cross-country road trips that we can pick up from it, too. If you're planning on going camping anytime soon yourself, then read on—you might find some of these useful.
Plan your route properly
As with any other road trip, it goes without saying that routes should be planned way ahead of time. But we're reiterating this because the film shows us from the get-go how important it is when Munro hit the posts outside his house in his attempt to turn the vehicle around. He could've just gone around some other street, you know.
Granted, you probably won't be driving something as big as an RV here on our side of the globe. But if you're planning on camping for the entire duration of the trip, this step becomes more important than ever.
Use an updated navigation app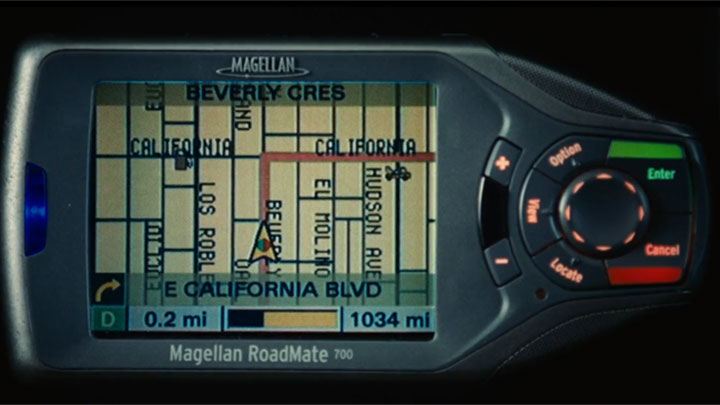 Back then, there were no smartphones with apps such as Google Maps or Waze, so what Munro stuck to was a 'Road Mate 700.' Fortunately for him, while the device didn't provide live information on nearby traffic, it was still able to get him to his meeting in Colorado. It just goes to show the importance of having proper navigation devices or apps at your fingertips when you're on the road for an extended period of time.
Oh, and in addition to ensuring your software is up to date, you should also make sure you'll have good reception when you need it because cellular signal tends to be crappy when in the great outdoors.
Secure all your cargo properly
Week-long road trips mean you'll need to bring loads of stuff, so you should make sure everything you bring with you is secured before you embark on your trip. Said stuff could be tied out back on a truck's bed, strapped up top on a roof rack, or merely placed inside overhead compartments in your vehicle. Regardless, triple-check it before you hit the road so you won't end up with equipment falling out on the road—or in some cases like the Munros', kitchenware falling on your kids.
Make sure your vehicle is in tip-top shape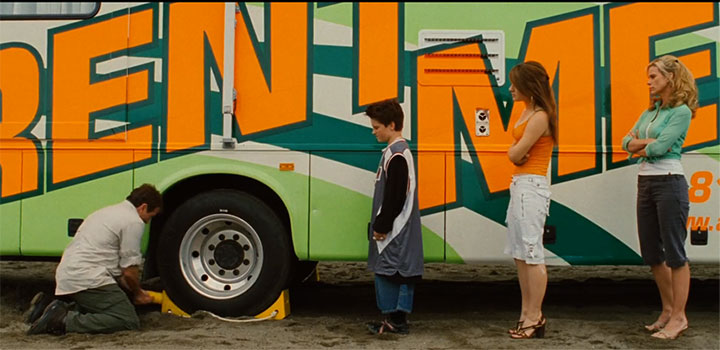 Just like the first tip in this list, this one is a no-brainer. Unless you want to deal with something like a broken parking brake for your entire trip like Bob did, you should be 100% certain that there are no necessary repairs to be made to your vehicle, especially if it's a rental.
Learn about proper waste disposal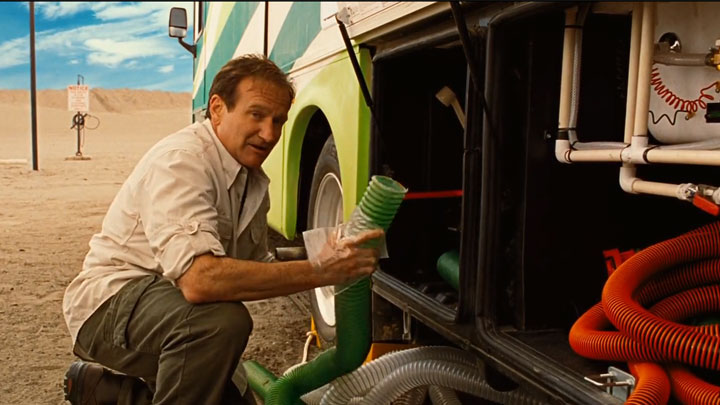 We're talking all kinds of waste here—the stuff coming out of your bodies included. If you're doing away entirely with fancy hotel rooms or cheap motels, you'll need to learn how to properly dispose all of your waste when you're on the road for days on end. Emphasis on this one if the vehicle you're driving has an on-board toilet—we all know how that ended up for Bob and his RV.
Don't hesitate to make friends on the road
The Munros tried their best to avoid the Gornickes and all their quirks, but the two families ended up being good friends anyway. When you're out on a long road trip, chances are you'll also find other happy campers along the way. If that happens, don't be afraid to break bread with them. Who knows, they might even save your lives in case something as bad as your vehicle rolling into a lake happens.
No matter what happens, just remember to have a good time
Mishaps and all, the Munros ended up having a blast inside The Big Rolling Turd that is their beat-up RV. There are no other reasons for such road trips other than to just chill and relax, after all. So if you're planning on something like this, too, then expect the worst—just remember to enjoy every minute of it. Besides, not everyone's blessed with so much time to afford week-long vacations, right?
Haven't seen the film yet? We suggest you do so already. If you have and you want to add something to this list—or if you have any similar movie suggestions for that matter—drop them in the comments.