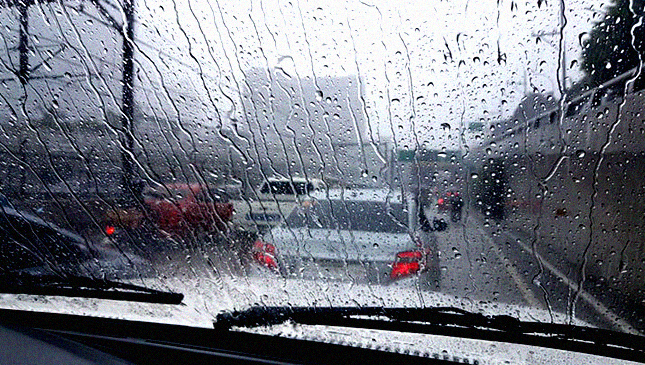 Damn, what a week it's been. We knew it was going to be bad, especially considering all the road work being implemented and the impending arrival of a several storms, but what a week.
If you stepped out of your house for even just a day, you'll know what we're talking about. Earlier this week, social media was full of images and rants regarding the commuting situation along Commonwealth Avenue. Two words to describe it: Complete chaos. It was a depressing scene, with desperate commuters taking up two lanes along the busy thoroughfare, scrambling to get a ride.
Continue reading below ↓
Recommended Videos
But that was just the beginning.
The rains worsened days afterwards, resulting in floods all across Metro Manila. Makati City in particular turned into a miniature Waterworld in the early hours of this morning, with many streets becoming impassable because of the unrelenting downpour.
Below are 10 social media posts which pretty much sum up the transport situation over the past few days. Hopefully we won't have to deal with more of the same next week. Fingers crossed.