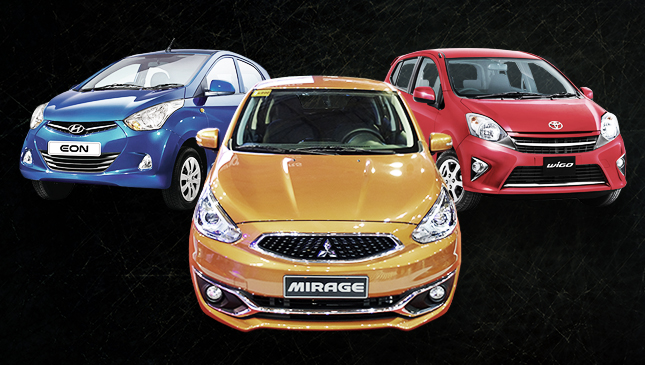 Face it. Unless you've been #blessed with wealthy (or overly generous) parents, you probably won't be driving out of the dealership in your dream car. And that's not a bad thing. Saving enough money to buy an awesome ride after years of breaking your back is a pretty big accomplishment. Until then, however, you'll have to settle for something more practical and more affordable.
Now this is where mini cars come in--low-key, small, fuel-efficient and, most important, cheap vehicles that won't draw oohs and aahs, but will handily get the job done. If you're on a budget, chances are one of these will be the first set of wheels to roll into your garage.
Below, you'll find three of the most popular models in the segment--the Hyundai Eon, the face-lifted Mitsubishi Mirage and the Toyota Wigo--pitted against each other spec-by-spec in an easy-to-digest table. First-time car buyers should find this particularly helpful.
Don't end up regretting your first car purchase. Read, analyze and decide which car best suits your motoring needs. And even if you're not shopping for one, let us know which of these cars you prefer via the poll at the bottom.
Infographic by Audrey Faye Lacsamana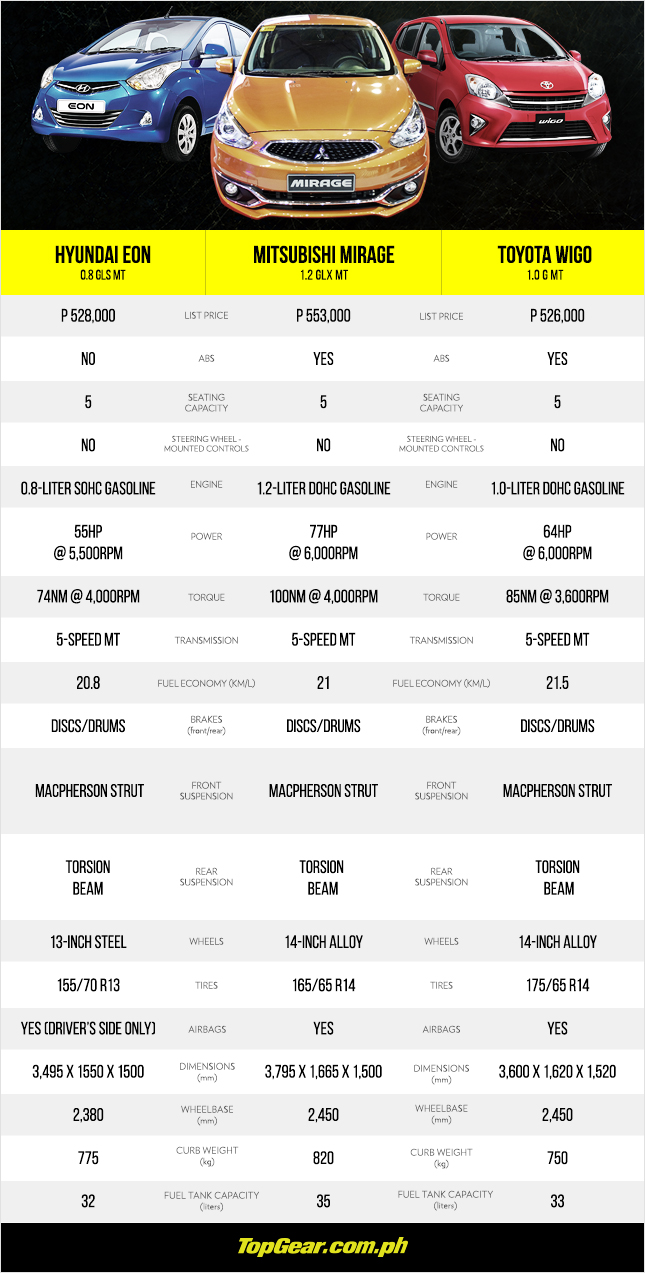 * Fuel-efficiency figures from manufacturers
Which car is the best pound-for-pound mini hatchback?