History
The first time the 'Ranger' name appeared in Ford's model lineup was in 1965, albeit as a style and trim package in the F-Series pickup line. The first Ranger featured bucket seats—a departure from the bench seats popular at that time—and a 4.9-liter in-line, six-cylinder powerplant, which soldiered on until the mid-'90s. It was not long until the badge evolved to become its own line.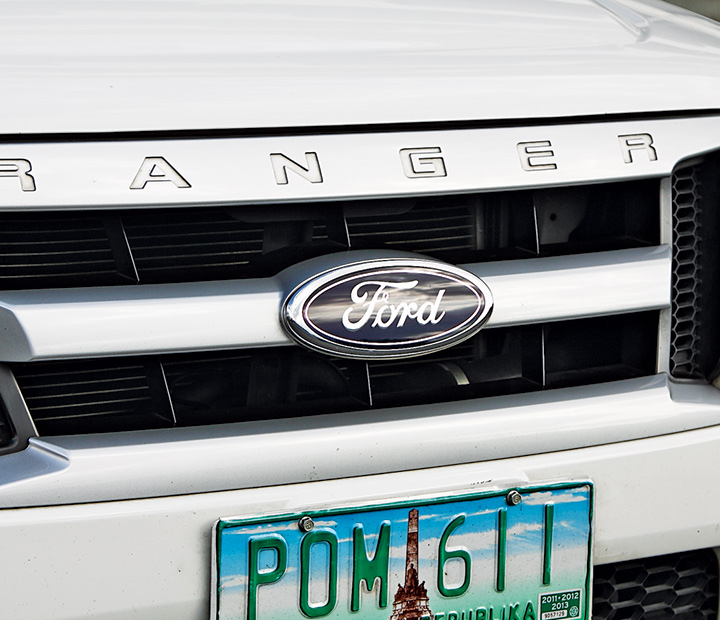 In 1983, the Ranger made its US debut as a new line of compact pickups. It replaced the Ford Courier (a rebadged Mazda B-Series truck) and evolved over the years with a flavor that is very different from that of its Asian counterpart. The Ranger Wildtrak you see here began life as a badge-engineered B-series, and was initially conceptualized as the Ford Ranger Trekker. This variant had the engine, ground clearance and toughness of the 4x4 version, but it came in a more practical and fuel-efficient 4x2 layout. The Trekker's formula was so successful that it was eventually carried over to the next evolution of the Ranger—reborn as the Ranger Wildtrak.
Continue reading below ↓
Recommended Videos
Value and costs
For as little as P780,000, you can find a Wildtrak in the wild of the preowned market. Play your cards right and keep a sharp eye out for the occasional good deal, and you can very likely find one for less than that amount. Naturally, pristine or newer units will cost more, but that doesn't mean someone won't relinquish ownership at a price that's too good to be true—at least every once in a while. Maintenance costs are typical of most vehicles in this class, with not too many unexpected breakdowns as long as the use and abuse aren't on the extreme side. One thing to be aware of is that when electrical components are in need of replacment, don't fall into the trap of getting cheap and sub-standard parts. These will give you more trouble and will end up costing you more, because you'll need to replace the 'replacement' much sooner than if you had used an original Ford component in the first place.
Exterior and interior
Everything about the Ranger Wildtrak feels and looks substantial, from the beefy rim of the four-spoke steering wheel, to the wide expansive dashboard that houses the gauges, in-car entertainment, HVAC controls and vents. The conversation piece in this interior is the slide- out gadget shelf-cum-compartment above the glovebox. It'll hold pens, pad papers or even electronic tablets and netbooks.
Cubbyholes and cupholders are likewise spread throughout the cabin to make the most of the usable space. This utility theme continues outside as well. The Wildtrak is equipped with auxiliary external lighting, and roof rails for mounting racks and luggage carriers to extend the available capacity of the thermoplastic-lined cargo bed. More utility is available here in the form of molded-in partition holders, which allow you to divide the bed into smaller compartments. It also goes without saying that the Ranger Wildtrak looks, well, wild.
Engine
The 2,499cc twin-cam, 16-valve, in-line-four, common-rail direct-injection diesel engine that powers the Ranger Wildtrak is equipped with the venerable savior of the modern diesel motor— the variable-geometry turbocharger (VGT). This component is largely responsible for the huge improvement in the power-production department of most current-model oil-burners. The Duratorq engine whips out 143 horses at 3,500rpm and 330Nm at 1,800rpm. These figures were unheard of from diesels until the advent of both common-rail direct-injection and VGT. A strict adherence to the minimum dealer-recommended oil-change intervals is a must, but oil changes should be more frequent if you are often in stop-and-go urban traffic. If possible, make sure that previous owners were diligent with maintenance. If you own a vehicle packing modern diesel technology, change its oil often to avoid a costly premature VGT death.
Driving impressions 
The Ranger Wildtrak is a smart, tough truck. It is high enough off the ground to allow it to clear obstacles with ease, but low enough to allow for easy ingress and egress. Crank the engine to life and the familiar mechanical symphony courtesy of Rudolf Diesel's legacy greets you as you disengage the parking brake and slip the shift lever into Drive. A light dab on the throttle is all that's required to get things moving due to the boat-loads of torque available. Give this pickup more throttle and you will pass slower-moving traffic almost instantaneously. Because of the amazing amount of torque, going full-bore on the throttle while cornering will put the rear end out—without fail.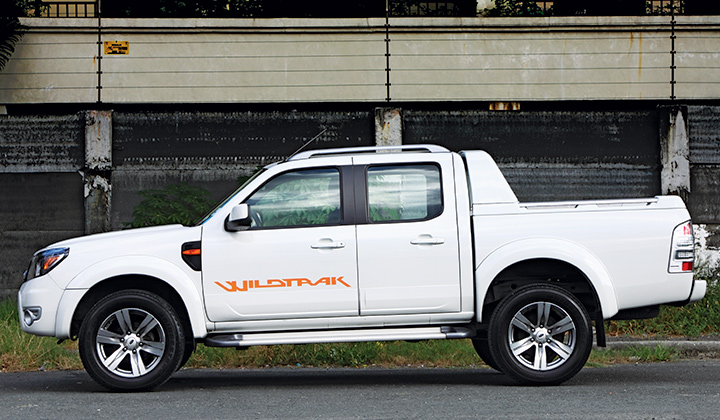 It's the gobs of torque that make the Ranger Wildtrak quick when unladen and keep pace with traffic flow when fully laden. Steering is truck-like but sharp, so lane changes should be done with full awareness. Ride comfort without load is about as good as it gets for a working man's truck.
Verdict
The Ford Ranger Wildtrak is one of the best ways to have your cake and eat it, too, if your preferred cuisine is pickup. It's a practical work- horse with lots of oomph, yet it can still remain frugal. This is indeed a model to look for. (Ferman Lao)
NOTE: This story first appeared in Top Gear PH's January 2012 issue. Minor edits have been made.