What's your go-to move when you're trying to pass time while stuck in traffic? Ours? We'll share it at the risk of being judged by the prim and proper car owners out there: We like to chow down on something in the driver's seat.
Don't worry. We usually keep it simple with a bag of peanuts or a small pack of chips—nothing that will make a big mess. If, however, you're someone who's confident in your ability to keep things from spilling inside a car, be sure to roll down your window if you ever run into this manong on the side of the road.
ALSO READ:
10 Snacks we munch on while stuck in traffic
This is Gimmy Panis Conos. He's a humble taho vendor who has one simple goal in mind: to make it big on YouTube as 'Tatay Gimmy.' He's so dead set on gaining Internet fame that he's going around Metro Manila giving free cups of taho out in exchange for YouTube subs.
ADVERTISEMENT - CONTINUE READING BELOW ↓
That's right—you subscribe to his YouTube channel and he hands you a cup of taho on the house. So far, the 53-year-old vendor has gained over 373,000 YouTube subscribers doing this, and it doesn't look like he has any intention of stopping.
With the way traffic is going around these parts, he should hit a couple of million subs in no time. Man, is anyone else suddenly craving a fresh cup of taho all of a sudden?
More photos of Tatay Gimmy: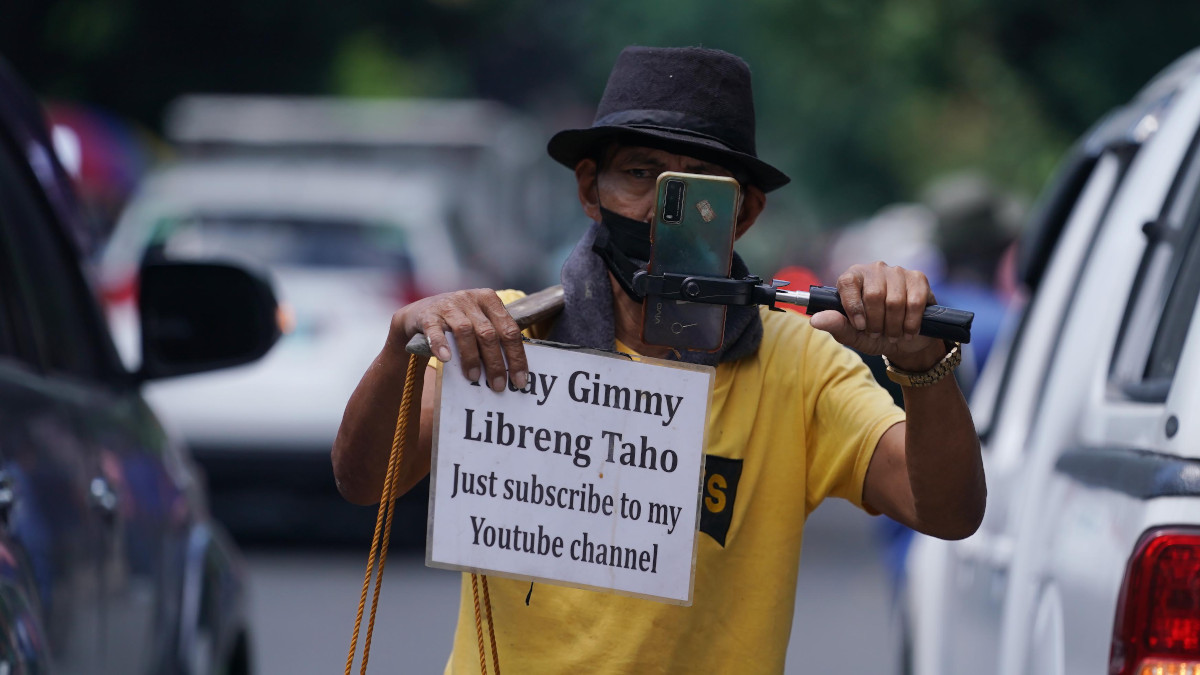 ADVERTISEMENT - CONTINUE READING BELOW ↓
Recommended Videos