British McLaren F1 rookie Lando Norris has had an extremely impressive first season at the top level of the sport. Yes, he's enjoyed great results in a McLaren MCL34 that no one was expecting to be as competitive as it was. Yes, he proved himself more than capable of holding his own in wheel-to-wheel battles with the best drivers in the world. Perhaps even more surprisingly, though, he also managed to do it all without allowing the pressure cooker of Formula 1 to turn him into a colossal jerk. Not always a given.
We caught up with the easygoing 20-year-old at the McLaren Shadow Project finals to chat about his first season in F1, McLaren's esports competition, and why the F1 team's professional-grade simulator blows your gaming setup at home well and truly into the weeds...
Lando, congratulations on an excellent first season of Formula 1. How did you find it?
Thank you very much. I've loved it, it's been a roller coaster of a first year. I didn't really know what to expect—what to expect of myself or the team coming into the year—but I think we surpassed our own expectations for how we all thought we would do. For my first year, of course there's things I would have loved to have improved on and done better at times, but I feel confident going into next year that I can amend those and do better. So, for my first year of Formula 1, I'm very happy.
Continue reading below ↓
Recommended Videos
You were being quite hard on yourself over team radio after the race in Brazil. Was that a bit of a low moment?
No, I'm always quite hard on myself. I hate when people tell me I've done a good job when I know I haven't or maybe even they know I haven't, but they want to be nice and cheer me up. I'm just realistic—I know that if I've not done a good enough job, then I'm just not very happy with myself. For my own benefit, to make me a better driver going into the future, that's my best way of improvement if I'm being harsh on myself when I've needed to do better. So, it makes me work harder, makes me work with the team better, and hopefully, do a better job next time qualifying or the race comes around.
Obviously, you're quite plugged into the sim-racing world. What have you made of the quality of talent in the McLaren Shadow competition finals this year?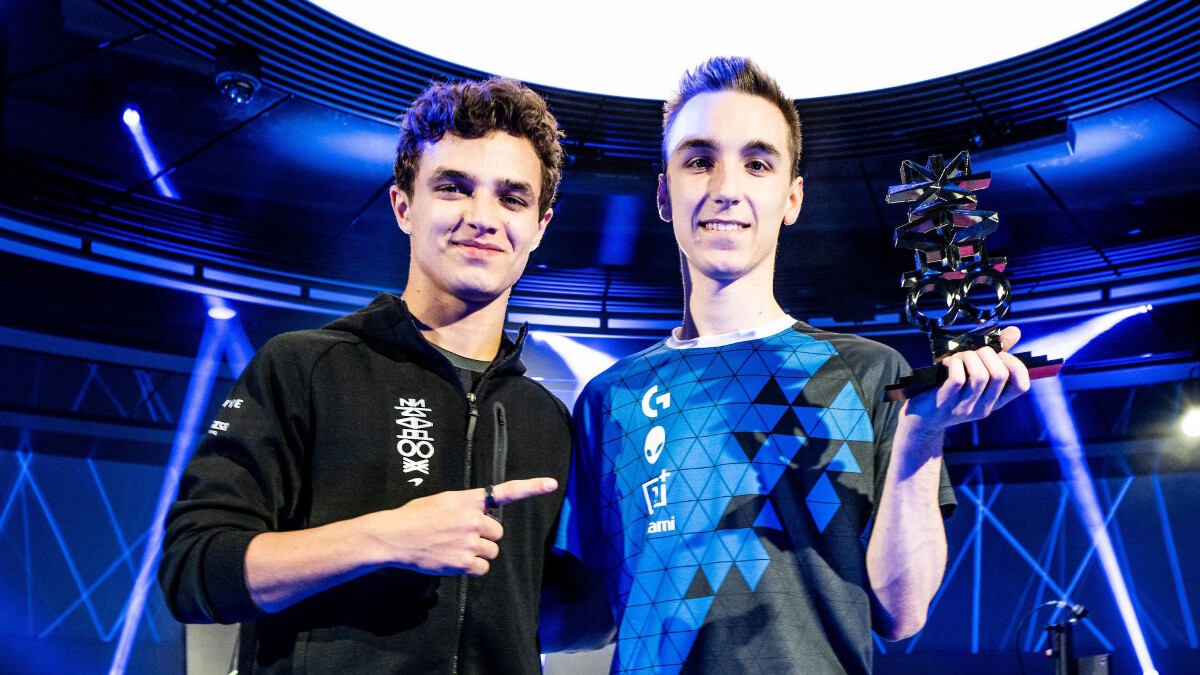 I think it's been awesome. I just watched the final race and I loved it. It was really exciting they were making mistakes towards the end, they were all under pressure, it was just fun to watch. These drivers have come from all around the world, raced against thousands of other drivers—they're the best ones in each of their own categories. I'm sure they would probably all beat me, to be honest, if I just jumped on. I think the competition from last year was strong and this year was probably even stronger. It's good to see and every year it's been stronger and stronger.
You've adapted very quickly to F1 machinery and that isn't always a given—there's been a lot of great drivers who've come in and failed to get their head around F1. Do you think sim racing helps with your versatility and your ability to adapt to different cars?
I would say so. I've been playing on the PlayStation since I was around five or six years old. I got my first simulator when I was around 10 or 11, and I think since I had the first simulator, I've loved it and the main thing I've played is iRacing. Being able to drive different cars, different tracks, different weather—all of this is good for my adaptation to different cars. Even when I've done something slightly different like running in Ginettas, or the McLaren BRDC Award test and driving the GT3 and DTM car, when I went out and did Daytona in the LMP2, I think I was very good at adapting to all of these different cars. Having driven them a lot on the simulator, it's knowing the characteristics, knowing what specific way you have to drive them.
Even when I drive a GT3, there's sometimes things you may learn in a different car that can be something you learn for driving a formula car. It doesn't always have to be GT to GT or LMP to LMP—sometimes you learn stuff in different cars that you can carry over. I would say, of course,, I've grown up knowing how to drive single seaters—that's what I've done, so F1 is not the biggest change. But still, having driven the simulator a lot, there's less unknowns, less things I haven't learned about or tried. I 100% would say it's helped me adapt easier and in a better way to Formula 1.
And that sort of versatility is reflected in McLaren Shadow, in that it brings together a lot of different sims under one competition.
Yeah, I think that's very important. The fact that you get to do a whole load of different ones—you have to adapt to different cars, different sims, and drive them in different ways—that's a key to any driver is having to adapt to different setups, different tracks, different conditions. So, I think that's valuable and I think probably one of the best things of the whole system and that the whole McLaren team is being able to focus on such a thing. So yeah, a key to how to get the best out of a driver and see how good they are is by putting them in this situation.
You're one of the few people who has a really in-depth knowledge of consumer-grade racing sims and you've spent a ton of time in a proper, professional F1 simulator. What is there in the professional stuff that people are missing in the games at home?
Well, they're a lot more expensive, and where all this expense comes into play is, one, with the actual rig, so the simulator itself. You get your home consumer sim, where it's a metal frame: You have your seat, you have your pedals, you have your steering wheel, there's no movement—there's just feeling through the steering wheel and what you can see visually.
Where the step up takes place into a Formula 1 simulator is first of all in the simulator itself, in the rig. What we have at McLaren is the cockpit of a Formula 1 car. Everything is as-is in a real car, what I can see is the same as a real car—you have the whole wraparound screen and projectors, so it's not just a little TV screen. And the rig moves from side to side, up and down, forward and back to give you more precise indications of car changes and car-setup changes. Very minute things that you need to try and replicate in the way that happens in real life. So, if you change the stiffness of a car, you need the curb strikes to feel worse, the car maybe to be more reactive, and quicker snaps of oversteer—you need to be able to feel all these differences.
There's that and obviously the model itself, where a lot of money gets put into making the tire models right, making the aerodynamics right. These things need to be exact copies of what the guys are building in the room next door. If they're building a new front wing, we need to try that on the simulator and it needs to correlate perfectly to give the guys the best knowledge of if it's worth making the new front wing, or whatever it is, or not. At the end of the day, you still get a similar feeling in both, in that you're driving a car, you can feel oversteer, you can feel understeer. But it's how enhanced that feeling is which is the biggest thing that changes when you get to the Formula 1 one—the feeling of the whole car moving.
You had to tackle a fair few new circuits in your first season, but there are a couple of new circuits in Formula 1 next year, which will be fresh for everyone. How important is the sim in getting up to speed on a brand new circuit?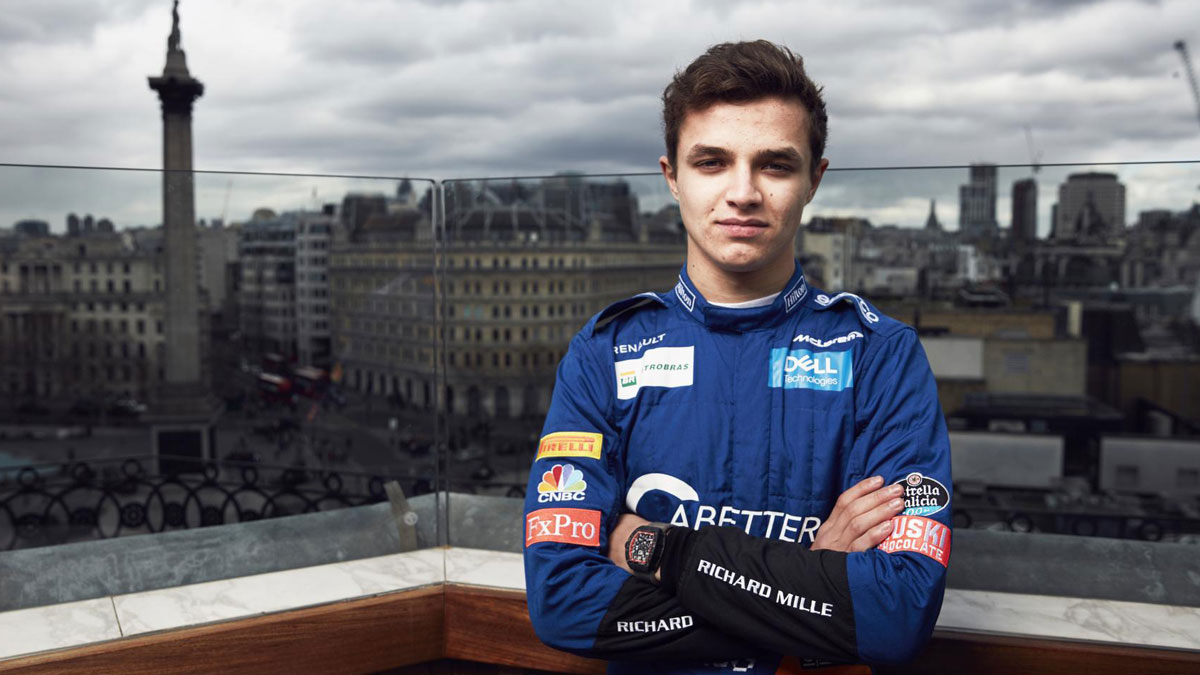 It's huge, especially when you go to some of the more difficult tracks. For me, Singapore was one of the most difficult ones and doing a lot of laps on the simulator there was crucial for getting up to speed when it came to the actual race weekend. Although it still feels quite different and you don't feel the fear of getting next to a wall or anything like that, you get used to the brake pressures for different corners, you get used to the lines, the curbs you can hit and can't hit, the bumps you've got to avoid, the downshifts, the upshifts. You just get a kind of natural feeling.
When you get to the actual racetrack, although things change and feel different, you still have in the back of your mind where you'll be shifting up, where you'll be shifting down, the lines you've got to take—all of this becomes something that's natural, and then you can progress already on the next thing. If you hadn't done any of the simulator stuff, you're getting there without knowledge of pretty much anything. It's crucial and I think it's helped me a lot this year coming into these new tracks and making sure I'm on the pace straight away.
And finally, the Top Gear readers will be interested to hear if you've got a company car—and if so, what is it?
I'm very lucky that I got given a 570S from McLaren, so I get to drive that around when I'm back in the UK, which is very nice of McLaren to let me do that. So I have that and a Renault Megane, but obviously, I always drive the McLaren.
NOTE: This article first appeared on TopGear.com. Minor edits have been made.