If you're beginning to get tired of reading all the content you come across these days, don't worry, because we're sure you're not alone. Considering how much material we've consumed through social media and other online platforms since the start of this coronavirus pandemic, that's understandable. But if you're nearing the point where reading has become a chore, we have a quick fix for that.
What we're referring to is the Top Gear PH website's new audio playback feature—if you're an avid follower of our page, you might have noticed it already. It's a new tool on our website that reads an article out loud word for word, from the title all the way to the last sentence, taking away the supposed 'hassle' you find in reading.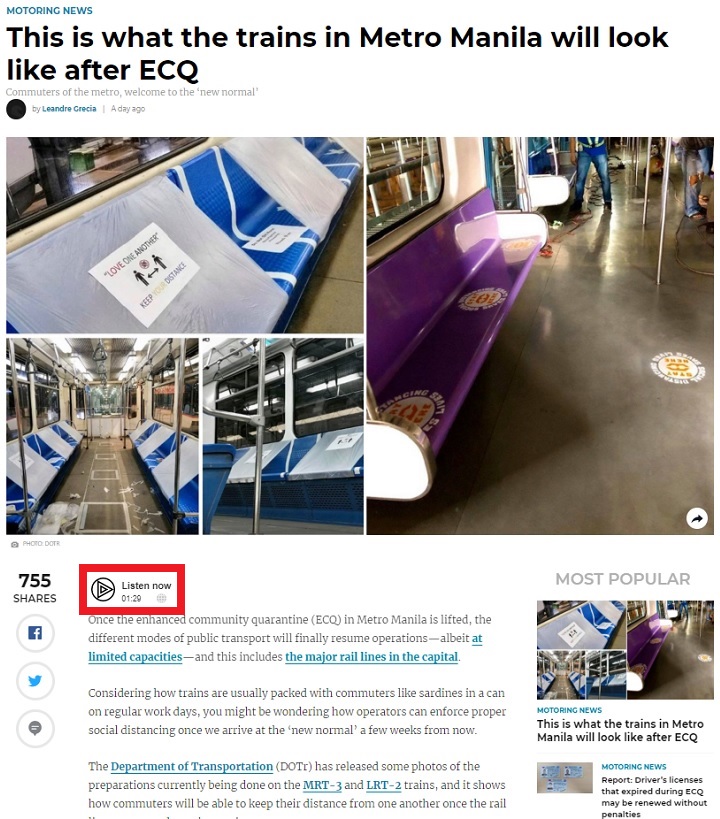 ADVERTISEMENT - CONTINUE READING BELOW ↓
The playback tool is available on both desktop and mobile. You just need to find that small 'Listen Now' play button that's placed right at the start of each story. It's been out for a week now already, and our most recent articles already sport this new feature. You'll find it handy whether you're behind the wheel or chilling back at home, especially for long write-ups such as this one.
So, have you tried out this new feature yet? If you want to see (or listen) for yourself right now, you won't even need to look far—just scroll back up to the top of this page and you'll find the play button we mentioned earlier. Enjoy.
ADVERTISEMENT - CONTINUE READING BELOW ↓
Recommended Videos