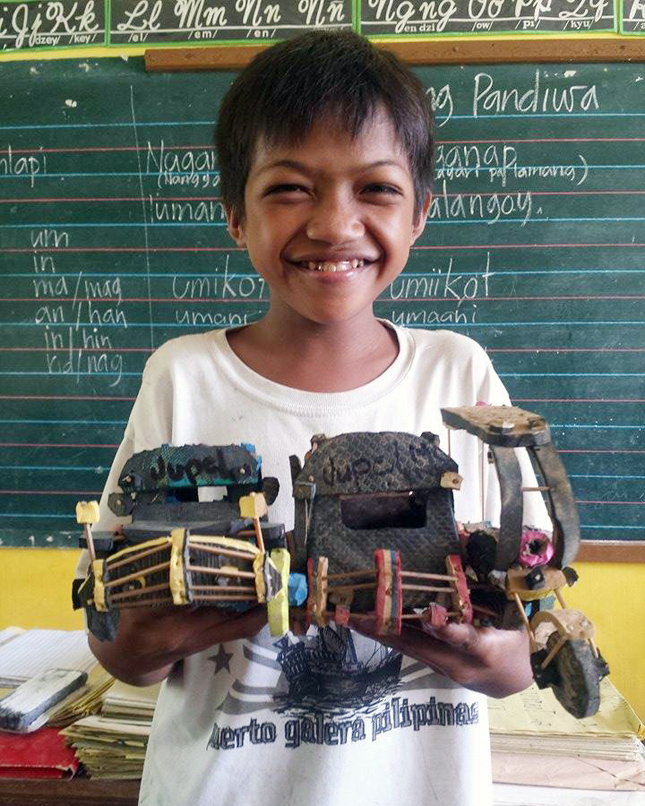 Meet Jupel, an 11-year-old boy from the Mangyan tribe who is a student at the Casillon Elementary School in Baco, Oriental Mindoro. Unlike you, he lives in a place with no electricity. He walks "at least 20 minutes" just to reach his school, sometimes barefoot because his family is too poor to afford a pair of slippers. And the rare pair that he manages to put on his feet, very quickly gets worn-out from the sheer distance he treks on a daily basis.
Armed with discarded flip-flops and fantasies of motorized conveyance, Jupel started making toy cars out of rubber and sticks. And by "toy cars," we mean scale models of jeepneys and tricycles--the only "cars" Jupel has been exposed to. The creations may look a little rough around the edges, but stare at them carefully and you will be amazed at the right proportions and the artistic mix of materials and colors.
ADVERTISEMENT - CONTINUE READING BELOW ↓
Jupel is trying to churn out more of these rubber toy vehicles so he can sell them and raise funds--not for his family but for his school. You see, his school needs to construct a comfort room, and Jupel wants to help make it happen. Even in abject poverty, he is looking out for other people's needs and not his own.
ADVERTISEMENT - CONTINUE READING BELOW ↓
Recommended Videos
Check out Jupel's handiwork below.
If you wish to help, go to the Facebook page of Indigenous PH, or get in touch with one of the group's founders, Jeru Cajapin, at (0916) 627-3533. Cajapin, by the way, was the one who called our attention to Jupel's story and sent us the images you see here. He isn't soliciting anything. He just wants to share the boy's inspiring story; the idea to publish contact details for people who might want to donate is entirely ours.
Photos from Jeru Cajapin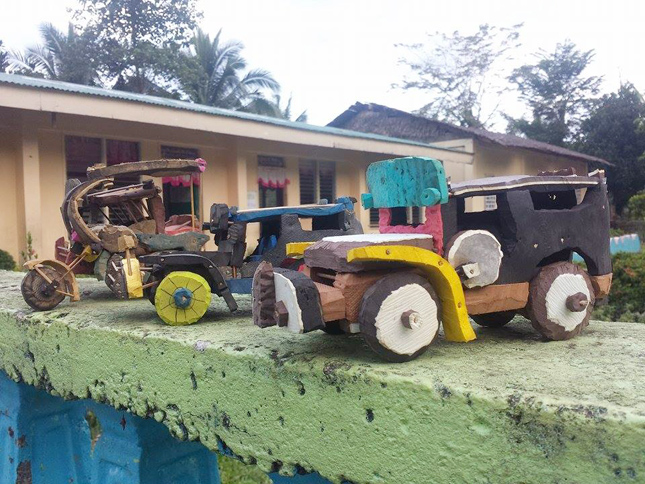 ADVERTISEMENT - CONTINUE READING BELOW ↓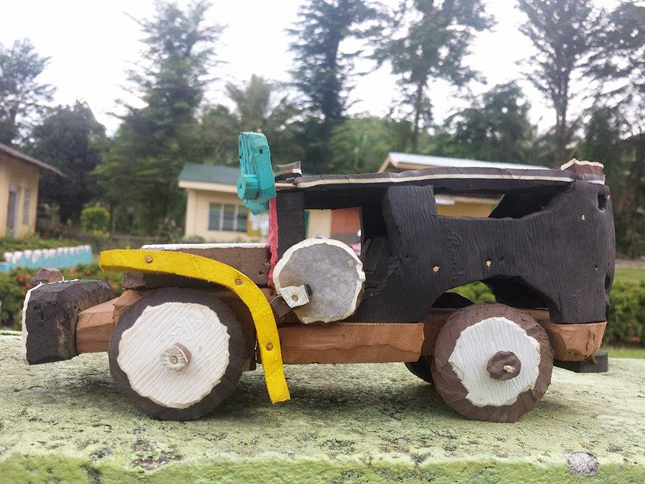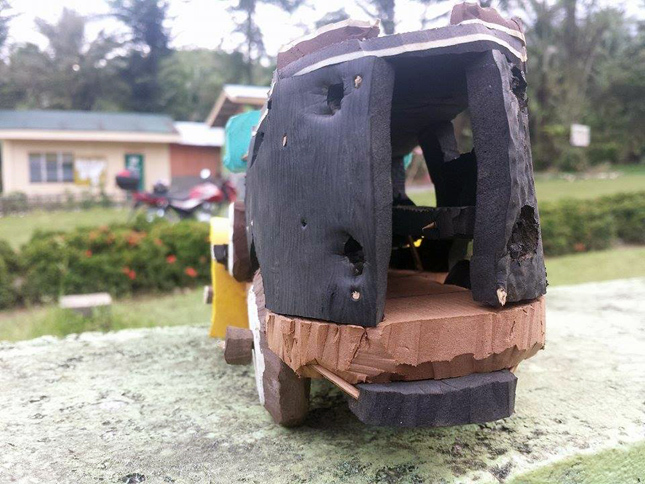 ADVERTISEMENT - CONTINUE READING BELOW ↓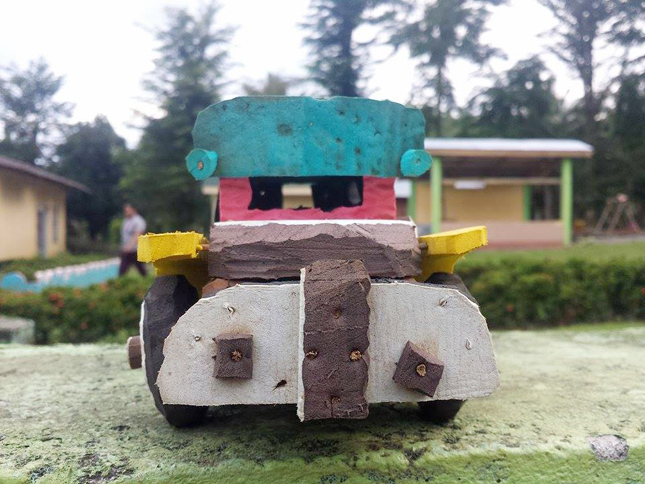 ADVERTISEMENT - CONTINUE READING BELOW ↓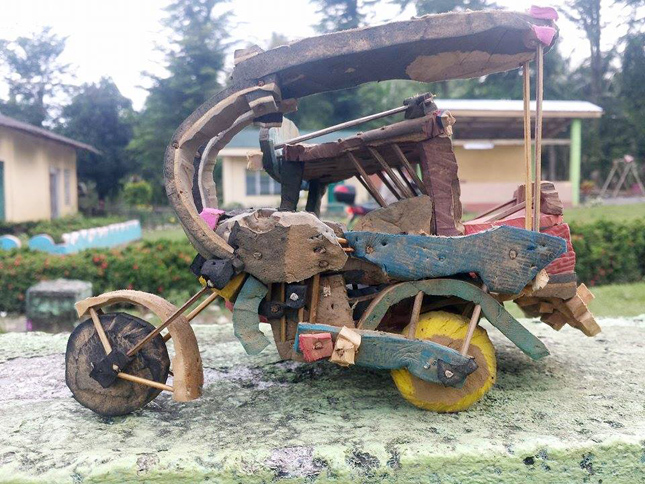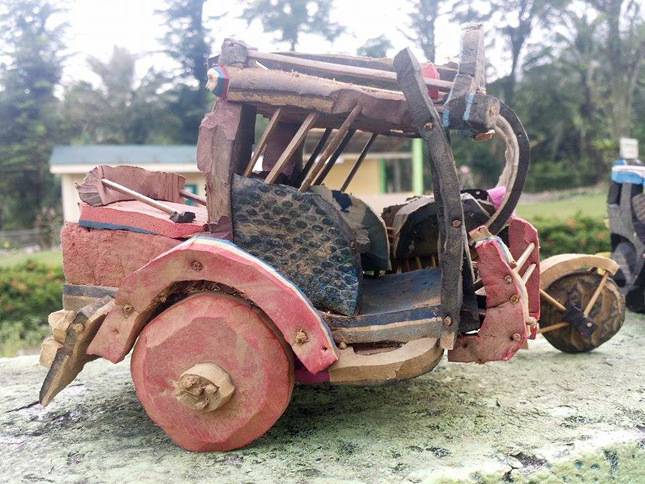 ADVERTISEMENT - CONTINUE READING BELOW ↓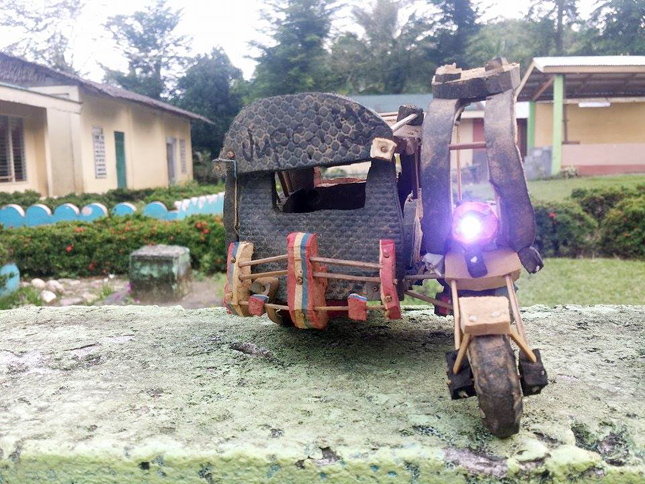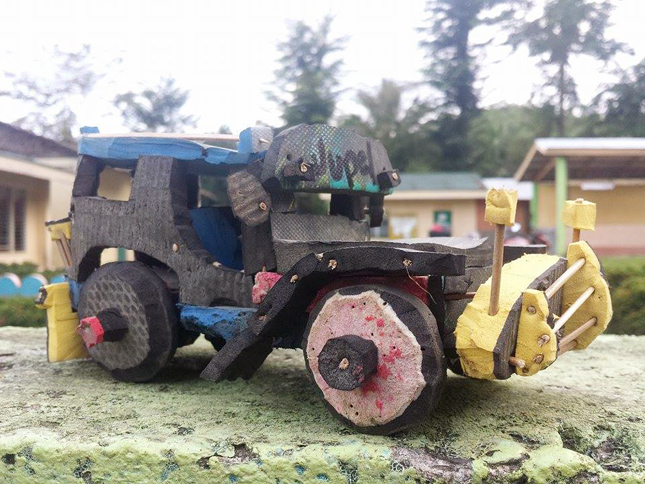 ADVERTISEMENT - CONTINUE READING BELOW ↓