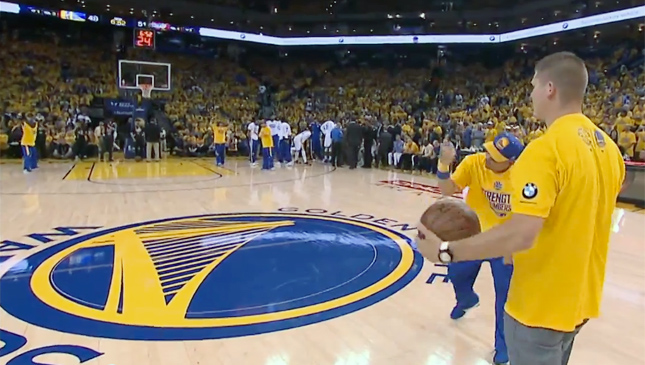 If you're Filipino, you're likely a basketball fan. And if you're a basketball fan, you're likely following the ongoing NBA Finals between the Golden State Warriors and the Cleveland Cavaliers. Now, what has Stephen Curry or LeBron James got to do with an automotive website, you ask?
Well, during an intermission in Game 2 held yesterday (Manila time), a lucky fan was picked for a BMW promo. The dare? Sink a basketball from the half-court line--with just one try--and you win a brand-new Bimmer. A brand-new i3 electric hatchback, to be specific.
Now, if you've played any sort of basketball game--whether competitive or just the casual pick-up type--you know this isn't easy. Especially not in front of thousands of screaming fans, each one rooting for you to make the shot. Talk about pressure. But you still have to like your chances. After all, where else can you find a contest like this? What's the worst thing that could happen anyway? At the very least, you'd go home with a promo shirt.
So just aim the ball at the rim, give it a forceful thrust, and pray for a Munich-made blessing. That's exactly what this man did, we're assuming. Watch the lucky bastard in the video below.
Continue reading below ↓
Recommended Videos
If you're viewing this on a mobile device and can't see the video, please click here.