Here's a typical tale of how barkada trips start. I casually mentioned to my friend Wesley that the Tokyo Auto Salon (TAS) is one of the must-see motor shows because it's unique. After a few hours, he told me that he had booked us tickets to Japan because air fares were on sale. Wait, what?
ADVERTISEMENT - CONTINUE READING BELOW ↓
Before I knew it, our group had ballooned to six. I would later find out that I knew 30 other people who were going to the 2018 TAS.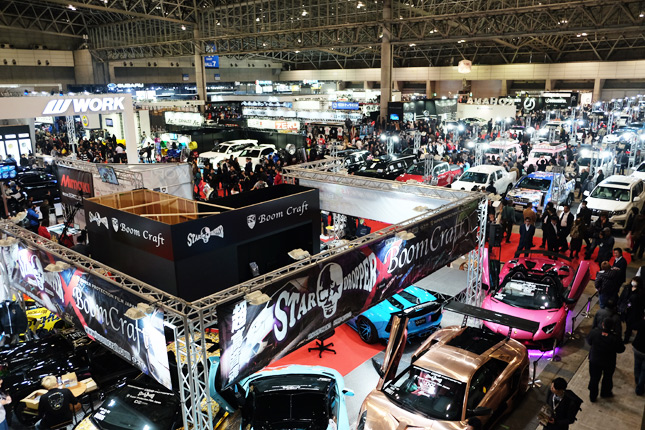 Held annually at the enormous Makuhari Messe convention center in the Chiba Prefecture beside Tokyo, TAS is bigger than ever. Now using 11 instead of the usual nine halls, some of the biggest, most influential and memorable names in all of car tuning, modifying and even motorsports made their presence felt—there are even a few surprise announcements and unveilings.
ADVERTISEMENT - CONTINUE READING BELOW ↓
Recommended Videos
Purists, beware: This show isn't for you. If you have the highest standards for car tuning and modifying, if "form follows function" is your ethos, or if you just aren't open-minded enough to appreciate and respect how other people do things, walk away. This show is definitely not for you.
Of course, the big news at the show was Liberty Walk's kitted Lamborghini Miura. The internet went crazy when it saw what Wataru Kato of Liberty Walk did to a classic. The netizens calmed down when it was later revealed that it was actually a replica kit car based on a classic Ford GT40.
In another booth, Trust GReddy unveiled its 2,000hp Nissan Patrol. Enormous Trust turbos were slapped onto the inline six-cylinder Patrol's petrol engine. The turbos were so huge that cut-outs on the hood had to be made to fit the massive snails.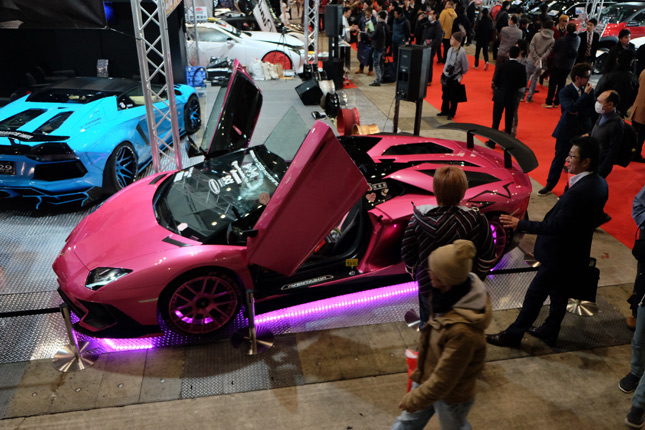 ADVERTISEMENT - CONTINUE READING BELOW ↓
No surprise, Lamborghinis were the most popular cars at the show. Boom Craft had a huge display of Lamborghinis, with the crazy style Shinkichi Morohoshi is known for.
Also popular as ever were the Porsche 911s, with a few made by none other than the Rough World meister himself, Akira Nakai, who has done quite a few cars in the Philippines together with Angie King's Car Porn Racing.
But the Japanese also love their classic cars. The Datsun S30Z or Zeto car was well represented—some sporting restoration modifications, while others doing comprehensive resto-mods with newer powerplants and featuring electronic fuel injection.
Another popular car was the KPGC10 or Hakosuka Skyline. With its works-style flares, exposed oil cooler lines, low ride height and fat, chunky semi-slicks, it still looks hot and awesome to this day.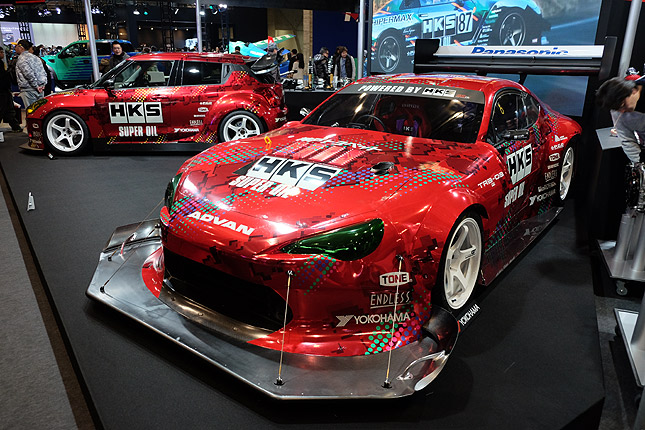 ADVERTISEMENT - CONTINUE READING BELOW ↓
And how could I forget the recently unveiled HKS TRB-03? The TRB-03 stands for Tsukuba Record Breaker #3, following the TRB-01, which was a Toyota Altezza, and the TRB-02/CT320R, which was a Mitsubishi Lancer Evolution VIII.
The TRB-03 is based on the Subaru BRZ/ Toyota 86 platform, with perhaps the single most impressive aerodynamic package seen yet in a Japanese race car. The sole purpose of the TRB-03 is to claim the fastest lap in the Tsukuba Circuit's full TC2000 layout, and be the first production-based race car to dip into the 49-second range.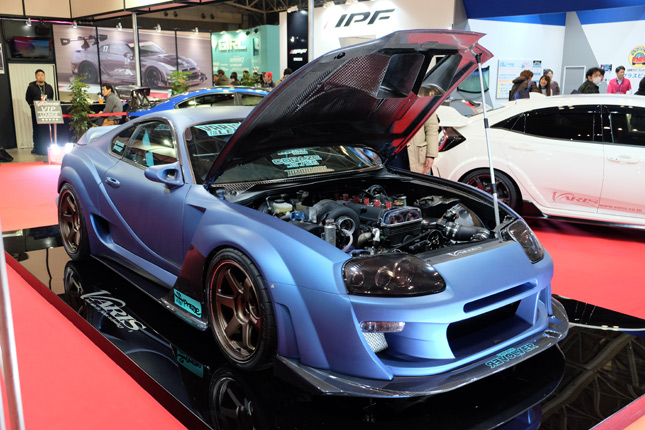 ADVERTISEMENT - CONTINUE READING BELOW ↓
My favorite car at the show? It had to be the Varis x Hurtling wide-body Toyota Supra. Built on a Supra body for time attack, drift or track use, the Varis x Hurtling wide-body kit modernizes the Toyota sports car's classic cigar shaped profile, making it wider and more aggressive and focused. Being a Supra owner myself, I felt great seeing an aging platform receive love from the aftermarket.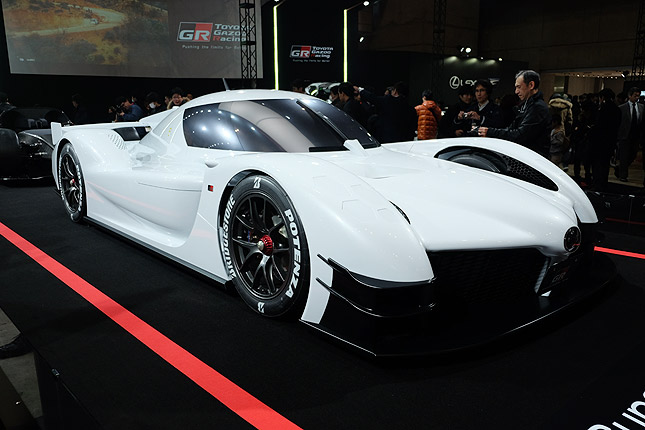 ADVERTISEMENT - CONTINUE READING BELOW ↓
Another surprise unveiling was the Gazoo Racing GR Super Sports Concept, Toyota's ultra high-performance hybrid hypercar. It uses the drivetrain of a Toyota TSO50 Le Mans LMP1 race car, and a twin-turbo V6 petrol engine together with a hybrid electric propulsion delivering 900hp.
It squares up against the likes of the Ferrari LaFerrari, the McLaren P1 and the Porsche 918 Spyder. Though late in the game, it shows that Toyota can do these things. Hopefully, it actually reaches production.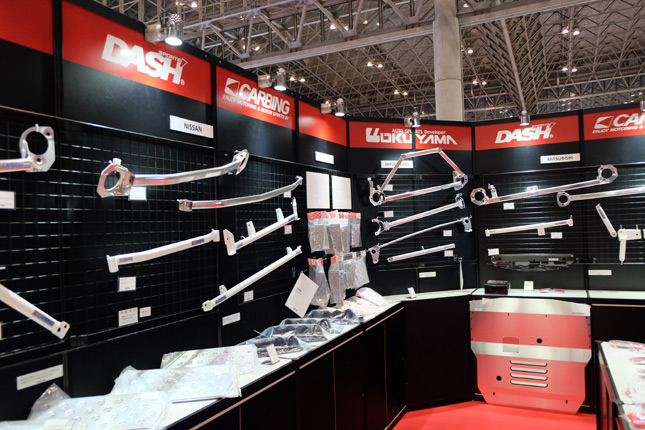 ADVERTISEMENT - CONTINUE READING BELOW ↓
What separates TAS 2018 from a lot of other major international shows is that it's also a selling event. Many aftermarket products are on clearance sale. I tried to buy a few items for my Toyota Supra and Toyota FJ Cruiser, but alas, many of them were RHD-specific.
Carbing Dash had their motorsports-grade equipment. Endless had their brake kits. Cusco had their suspension and stability parts all on display, with many small items for sale.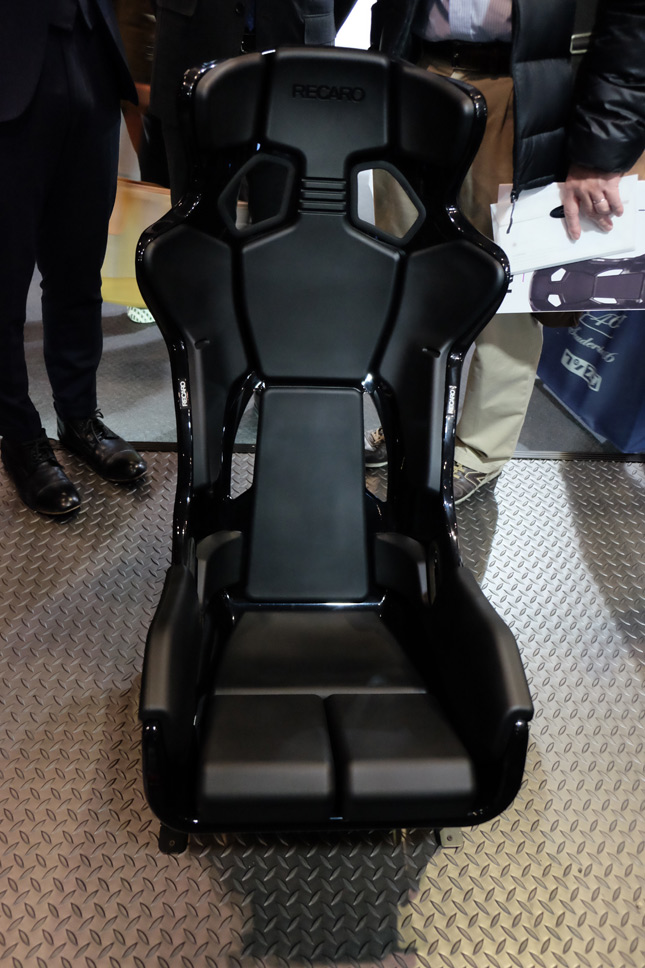 ADVERTISEMENT - CONTINUE READING BELOW ↓
TAS 2018 also saw some unveiling of new parts. Recaro unveiled its latest bucket seat, the Pro Racer RMS2600A shell seat, which uses new construction materials to deliver a stiffer, safer perch and new space-age padding to deliver improved comfort on long-distance races. It's two to six times stiffer than comparable current Recaros, with a far wider range of adjustments to suit more drivers.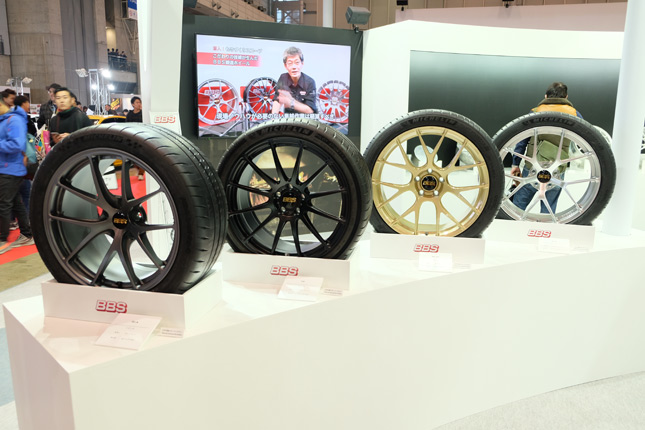 ADVERTISEMENT - CONTINUE READING BELOW ↓
BBS also had its huge line-up of aftermarket, motorsports and OEM wheels on display, all forged and made in Japan.
There's so much more to share, so we'll let the pictures speak for themselves. Enjoy!
TAS 2018