1) 1988 Monaco GP: Senna's pole lap
"He approached qualifying like it was a religious experience," McLaren's team manager Jo Ramirez said. Only three races into his McLaren career, his determination to outpace Prost raised Senna's commitment to an almost spiritual level—and Monte Carlo was the place where it all crystallized. He ended up 1.427 seconds ahead of Prost (the gap to third-placed Gerhard Berger was 2.68 seconds). "I was in a different dimension, the circuit for me was a tunnel, and I was just going, going… I realized I was well beyond my conscious understanding. I was way over the limit but still able to find more. That was the maximum for me; no room for anything more." Senna's form in the race was equally majestic, until lap 67 when he slithered wide into the barriers at Portier and crashed out, handing Prost the victory. Human after all, then.
ADVERTISEMENT - CONTINUE READING BELOW ↓
2) 1957 German GP: Fangio wins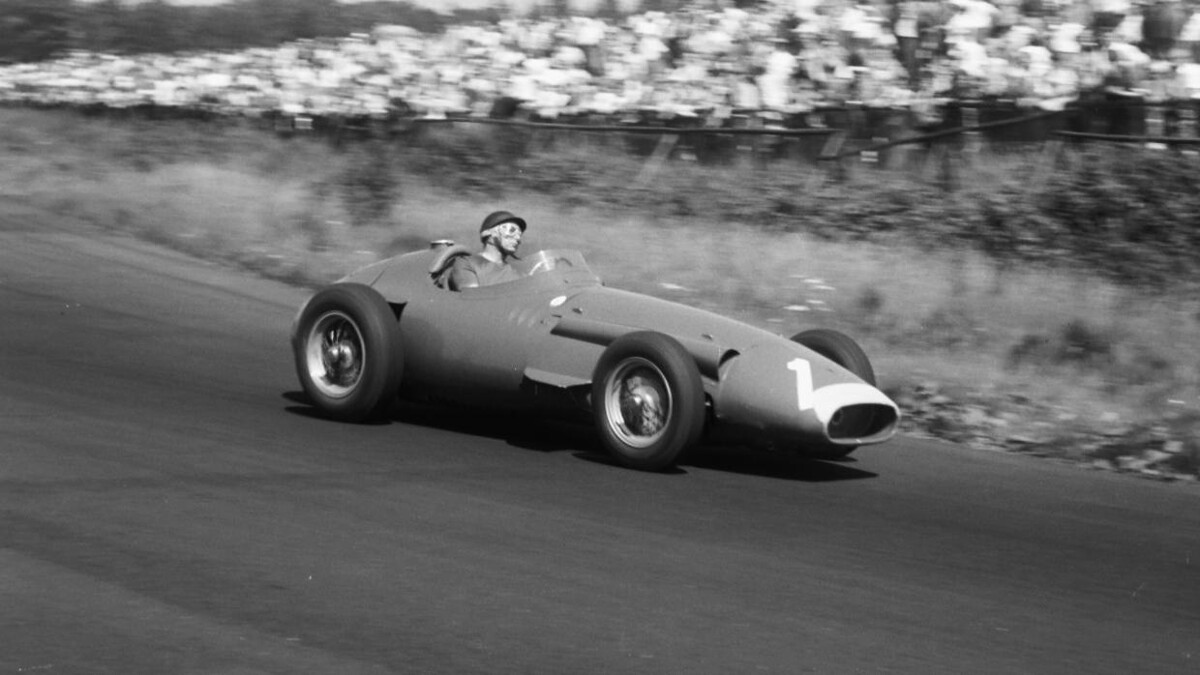 The greatest drive by the man widely regarded as the greatest F1 driver of all time, on arguably the trickiest circuit of them all. Driving the immortal Maserati 250F, Fangio was battling the Lancia-Ferrari D50s of Mike Hawthorn and Peter Collins. Team manager Nello Ugolini proposed running less fuel and softer tires, a lighter car being better suited to the Nürburgring's abrasive surface, then doing a single pit stop. Fangio was leading but when his stop on lap 12 was bungled, he found himself in third place, 30-plus seconds adrift. What followed was a drive of superhuman character: when chief mechanic Guerino Bertocchi gave him the 'flat-out' signal, Fangio set a succession of new lap records as he reeled in the Ferraris. Despite his seat coming loose, he won the GP—the last victory of the 24 he won in his storied career. "I've never been a spectacular racer, but I did things I never did in my life, driving from one side of the circuit to the other, using maximum revs. And that's how I caught them and won the race—I won by three seconds," he said years later.
ADVERTISEMENT - CONTINUE READING BELOW ↓
Recommended Videos
3) 1992 British GP: Mansellmania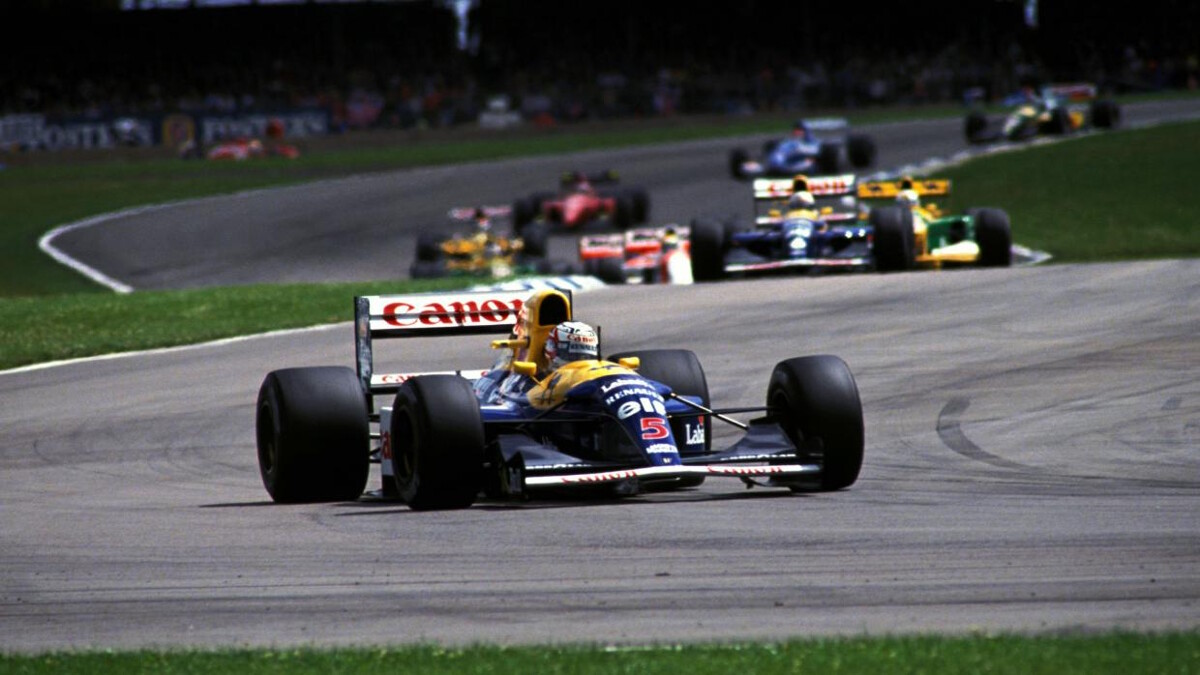 The flat-capped, moustachioed everyman of modern F1, Mansell enjoyed an imperious, championship-winning season in 1992, one that was purpose-built to sate the needs of Fleet Street in its belligerent, jingoistic pomp. Rarely has F1 had a more populist moment than '92's British GP, which Nige won from pole position, having led every lap, with the fastest lap in the bag, too, and eclipsing Jackie Stewart's 27 race-winning record. The crowd burst the Silverstone banks and flooded onto the circuit. Simpler times, somehow. Three future world champions, Damon Hill, Mika Hakkinen and Michael Schumacher, looked on. Rather bemused, one might imagine.
ADVERTISEMENT - CONTINUE READING BELOW ↓
4) 1971 Italian GP: The closest finish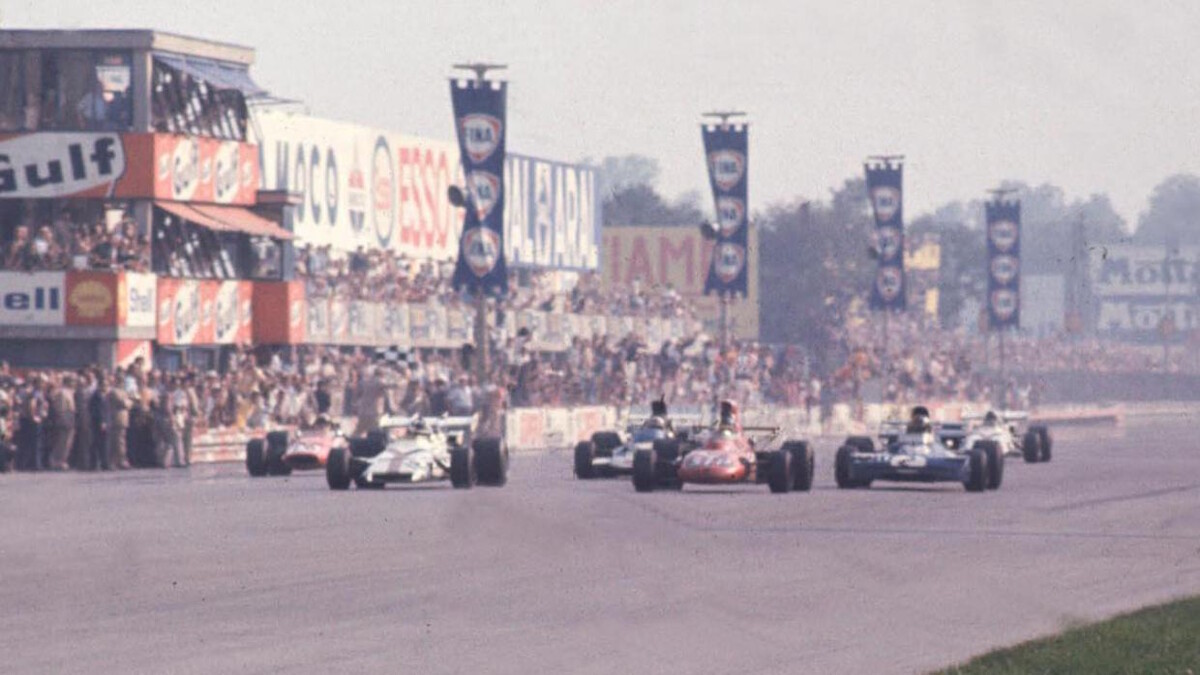 Watch it now and weep. This race saw the closest-ever finish in F1, British driver Peter Gethin in the BRM leading Ronnie Peterson across the finishing line by just 0.01 seconds. The top five—Gethin, Peterson, Francois Cevert, Mike Hailwood and Howden Ganley—were covered by 0.61 seconds. This was Gethin's only win, and indeed his only podium finish. He'd started the last lap in fourth place, opting to rinse everything he could out of his engine. "The rev limit was 10,500rpm, but I took it to 11,500 before snatching top gear, figuring that the bugger would probably blow apart—but if it didn't I'd win!" He also managed to do a victory salute as he crossed the line, a nice piece of psychological thinking to cement his minuscule lead over Peterson. His average speed of 150.754mph around a lap remained the fastest in F1 until Michael Schumacher nicked it off him, also at Monza, in 2003. Other things to note: famed bike racer Mike Hailwood had transferred his talents to F1, and though he qualified 17th, he'd managed to take the lead by lap 25. Yep, it was that kind of race.
ADVERTISEMENT - CONTINUE READING BELOW ↓
5) 1979 French GP: Arnoux vs. Villeneuve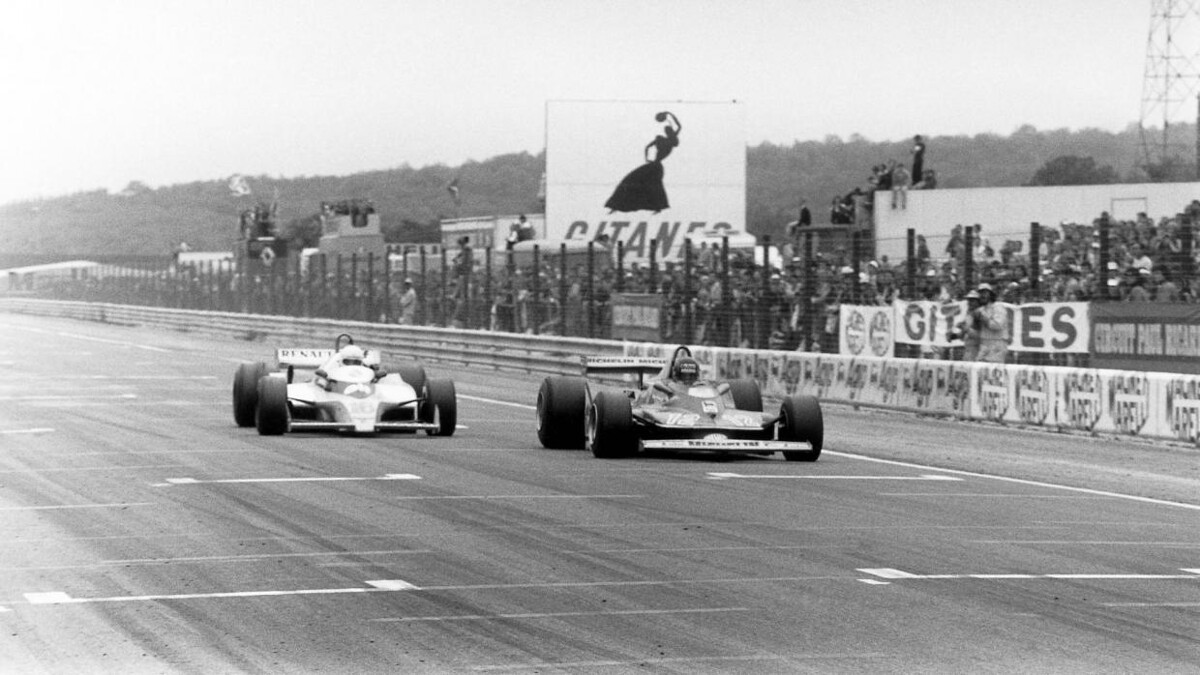 Oddly enough, this was the first victory for a turbocharged car in F1. But hardly anyone remembers Jean-Pierre Jabouille winning in Renault's 'yellow teapot'. No, this was all about Rene Arnoux battling Gilles Villeneuve. "I have watched hundreds of races and if you were to ask me which one was the most exciting then it would be hard to find one that stands out more than the 1979 French Grand Prix," legendary F1 commentator Murray Walker noted many years later. And he wasn't known for his understatement. As gripping a sporting spectacle as John McEnroe v Bjorn Borg in the 1980 Wimbledon final or Ali v Frazier in Madison Square Garden in 1971. And Arnoux and Villeneuve were fighting for second place.
ADVERTISEMENT - CONTINUE READING BELOW ↓
6) 1976 Italian GP: Niki Lauda's comeback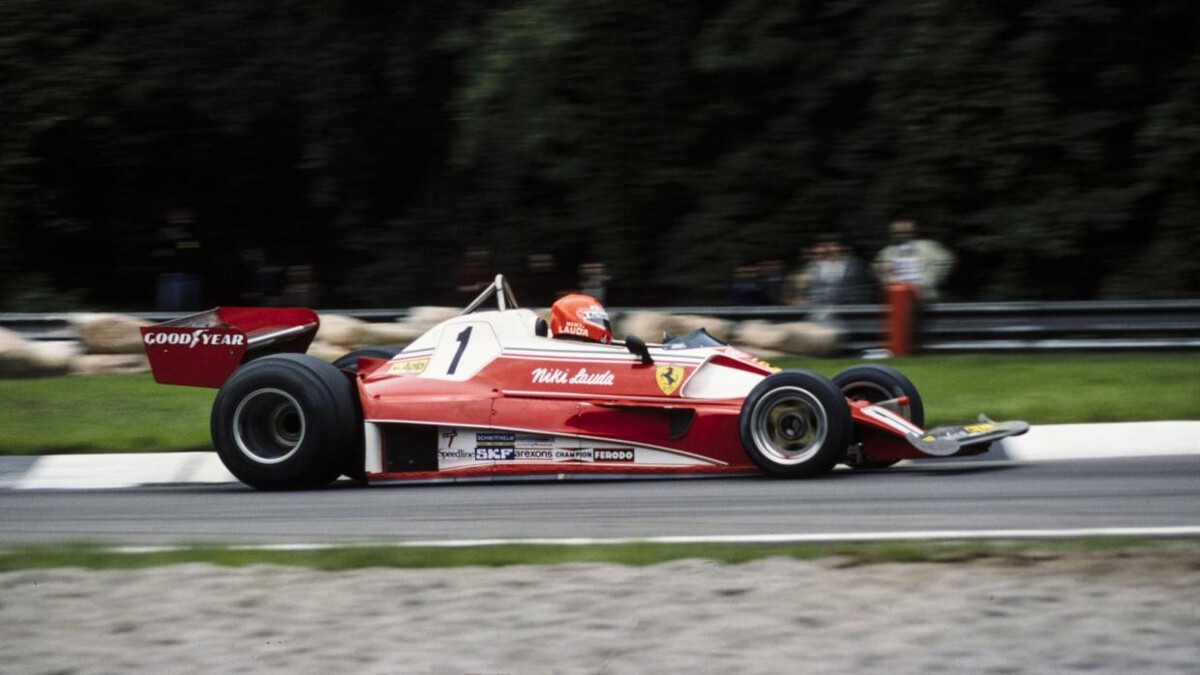 Another occasion in which F1 transcended its remit and became bigger than motor racing, thanks to the outrageous courage of one man: Niki Lauda. Six weeks after a priest read him the last rites, Lauda was back in his Ferrari, his face still raw from his injuries, his lungs ruined. He finished fourth that day in Monza.
ADVERTISEMENT - CONTINUE READING BELOW ↓
7) 1959 US GP: Jack Brabham pushes his car over the line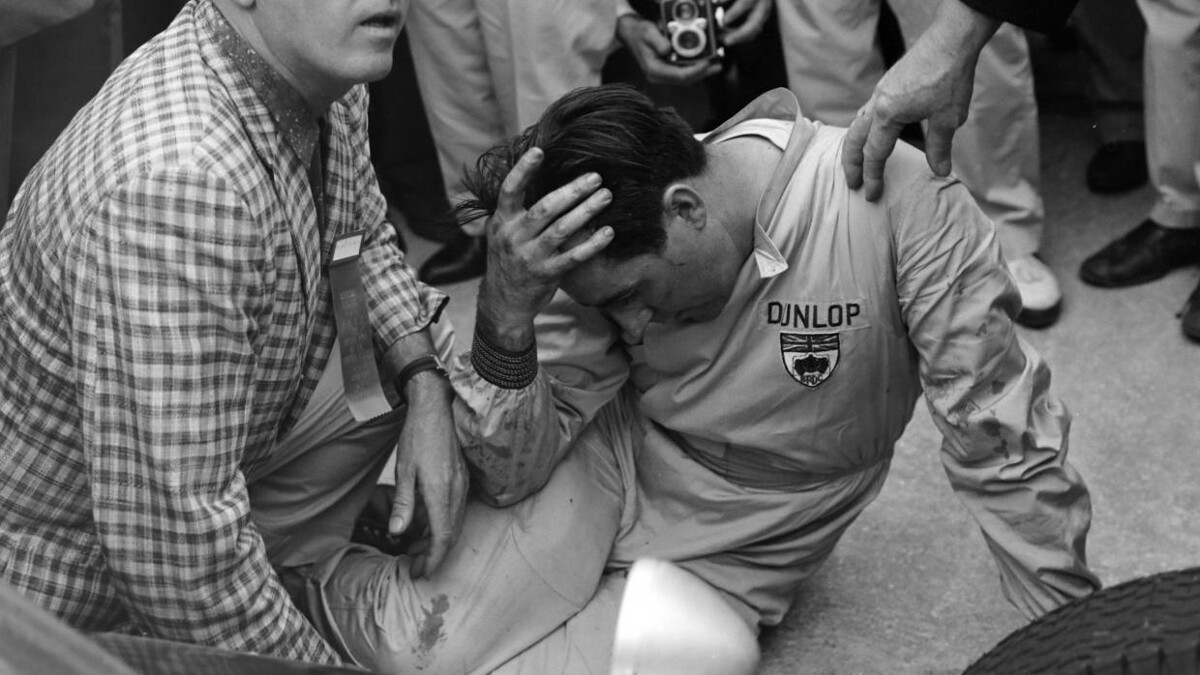 At Sebring, the '59 F1 world championship was settled when Jack Brabham's Cooper T51 ran out of fuel on the last lap. With enough gap to the cars behind, he climbed out and pushed his car up the hill and across the finishing line. His fourth place finish gave him the first of his three world titles, and also the first for Cooper – whose rear/mid-engined car revolutionized motor racing.
ADVERTISEMENT - CONTINUE READING BELOW ↓
(Nigel Mansell tried pushing his Lotus towards the end of the oppressively hot 1984 Dallas GP, but fainted before he got to the finishing line.)
8) 2008 British GP: Lewis Hamilton wins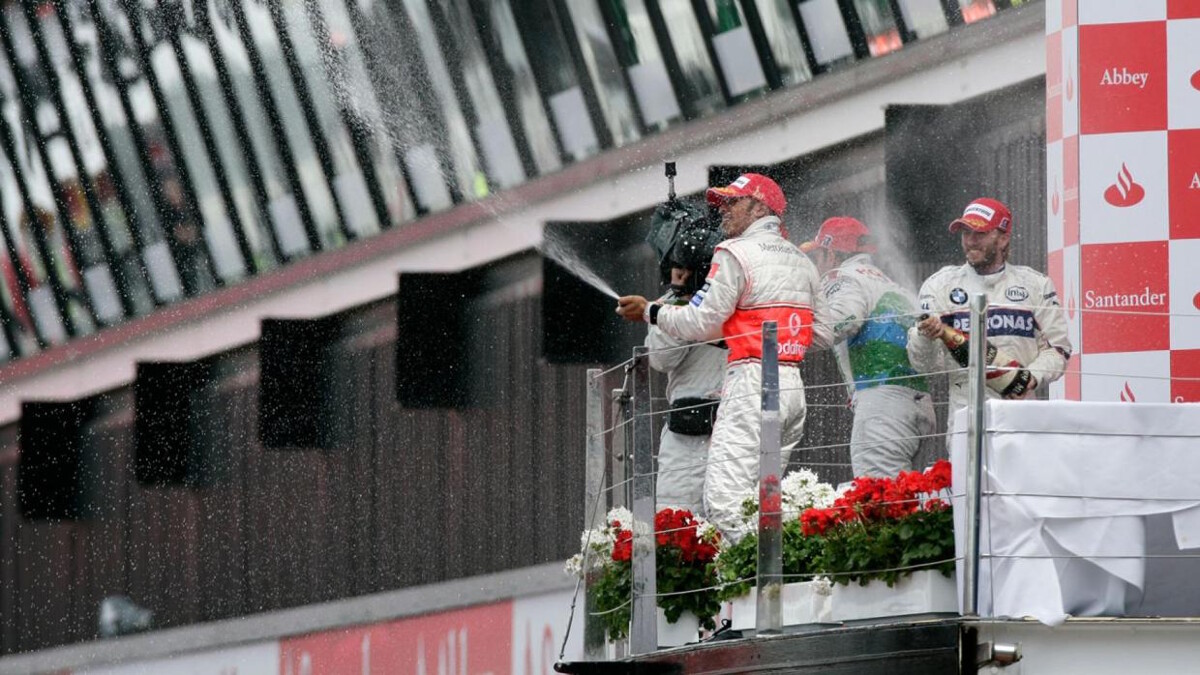 Although he'd almost won the title in his rookie season, it was this appearance in front of his home crowd that really gave notice that we had a once-in-a-generation talent on our hands. Having qualifed fourth, Lewis had work to do, but he got a great start and quickly overhauled his teammate, Heikki Kovalainen (remember him?) Mostly, though, this was about watching Hamilton's sublime gifts shine through on a typically tricky, rain-lashed Silverstone day, when virtually every other driver struggled to keep their car on the island. "Racing here as a kid it was always wet," he later noted, "so it was a real good area for me to show my strengths. I loved that race, it was so much fun."
ADVERTISEMENT - CONTINUE READING BELOW ↓
9) 2011 Canadian GP: Jenson Button's crazy victory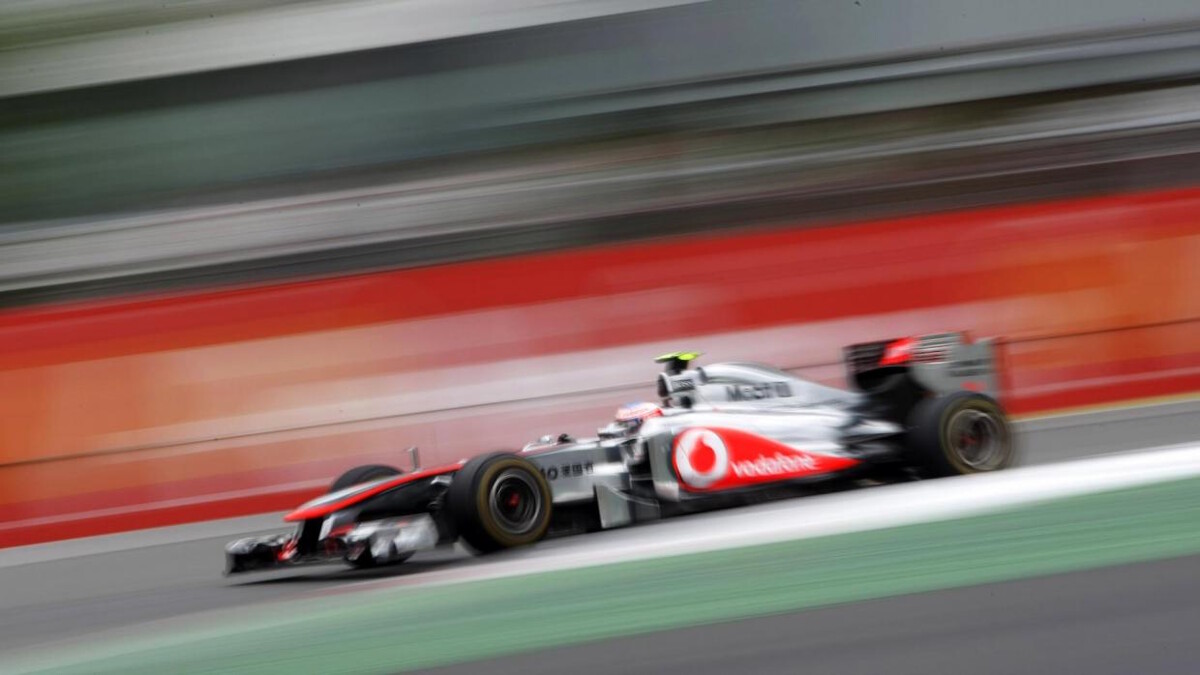 Another rain-sodden race, with multiple safety cars, and an unfortunate collision between McLaren teammates Jenson Button and Lewis Hamilton. In fact, JB was penalized for making up too much time under a safety car and found himself down in 15th place at the restart. Then the heavens opened and the race was suspended on lap 26 for two hours. When it finally got under way again, there was yet more trauma for Button: he tapped Alonso's Ferrari, got a puncture and rejoined the track in last place. His silky skills and economy behind the wheel plus a well-timed switch to slicks saw him sweep past Mark Webber and Michael Schumacher, to hunt down the guy who'd led pretty much throughout: Sebastian Vettel.
ADVERTISEMENT - CONTINUE READING BELOW ↓
When the German made an error on the last lap, Jenson scored one of the most improbable GP wins of all time. "It just shows you should never give up in this sport. Everything went wrong up until when I won the race. Crashing into your teammate: you never want to do that. And I crashed with Fernando as well. Puncture, drive-through. Almost got lapped, was last twice. And suddenly you're coming through the field and you think… this could happen!"
10) 1991 Brazilian GP: Senna wins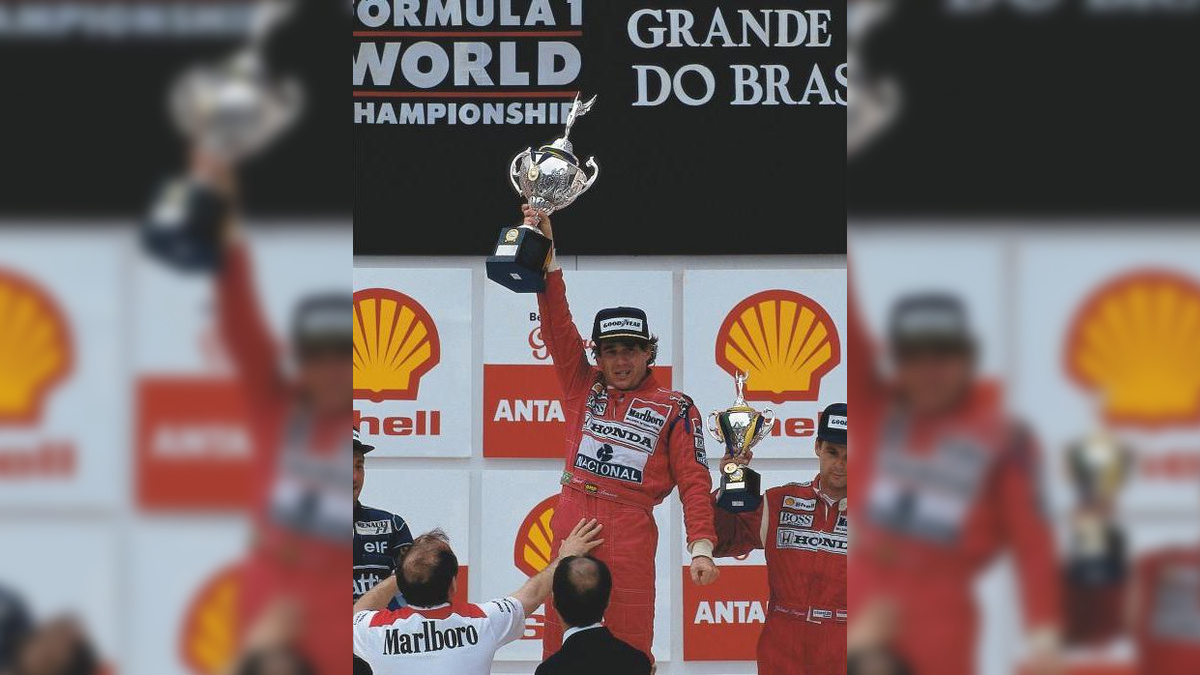 ADVERTISEMENT - CONTINUE READING BELOW ↓
With seven laps to go, and with his gearbox falling apart beneath him, Senna had no option but to finish the race using only sixth gear, in rapidly deteriorating weather conditions. He won—just—ahead of Riccardo Patrese and Gerhard Berger, but had to be helped out of his car, and almost collapsed on the podium. A win for Brazil, as much as for Senna, with more emotion than any man could bear. And perhaps a little bit of amateur dramatics.
NOTE: This article first appeared on TopGear.com. Minor edits have been made.