It is, let's be honest, a dark time of year for television. But fear not, because Top Gear TV is back to make life more bearable! Series 26 (or possibly Series 3, or Series 4, depending on which calendar you're using) brings five all-new one-hour episodes, which see Matt LeBlanc, Chris Harris, and Rory Reid—with a little help from The Stig and Sabine Schmitz—set out to tackle the big motoring problems of our age.
Y'know, serious consumer stuff. Discovering the best family wagon with the help of some Norwegian wingsuiters. Building a new mountain with the help of a Suzuki city car. Tackling Sri Lanka in motorized rickshaws. Finding out if you can buy a fully-functioning Rolls-Royce or Bentley for less than £6,000 (or around P400,000; spoiler alert: you really, really can't). It all kicks off in the UK on February 17.
Excited? Scroll down for our full series preview.
Versa-tuk-tuk-tility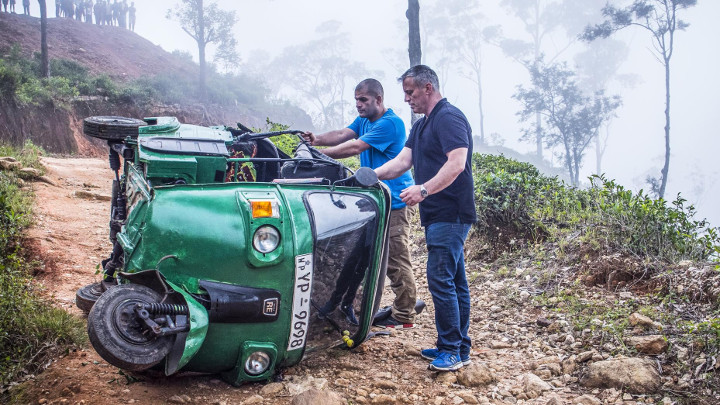 Continue reading below ↓
Recommended Videos
What's the most versatile vehicle on the planet? According to Matt LeBlanc, it's the good ol' pickup truck, the good ol' American icon that'll do the good ol' school run, help you move good ol' house, and do a spot of loggin' and huntin' for good ol' measure. But according to Chris Harris, the most versatile car in the world is something rather tinier.
Specifically, it's the humble tuk-tuk, the three-wheeled motorized rickshaw that ferries much of Asia about its daily life.
And to prove to our skeptical American just how very multifaceted the tiny tuk-tuk is, Chris volunteered to take Matt on a road trip across its natural habitat: Sri Lanka. The tropical island known, according to this guidebook we've just opened, as the Teardrop of India...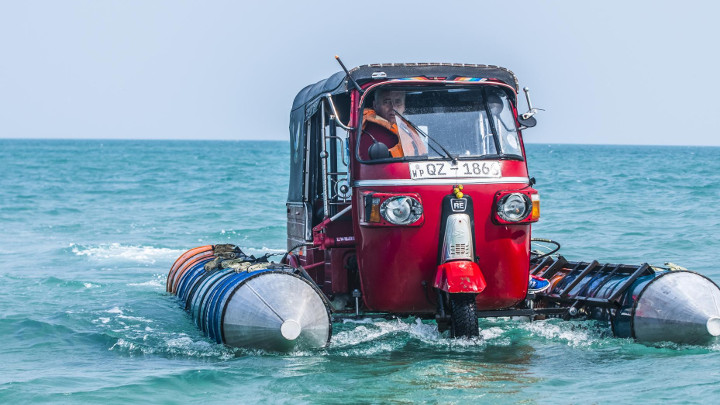 ...a landscape of dense jungle, craggy mountains, white-sand beaches, and—of particular excitement to Matt—elephants, big hulking pachydermic friends. Turns out Matt really, really likes elephants.
Anyhow, tuk-tuks. Having bought a couple, what better way to test their versatility than with a race across a tea plantation? And a polo match? And an ascent of Sri Lanka's most notorious mountain track?
And crossing a bridge that, in fact, turned out not to be a bridge at all, but rather a medium-sized ocean?
As British as Queen Victoria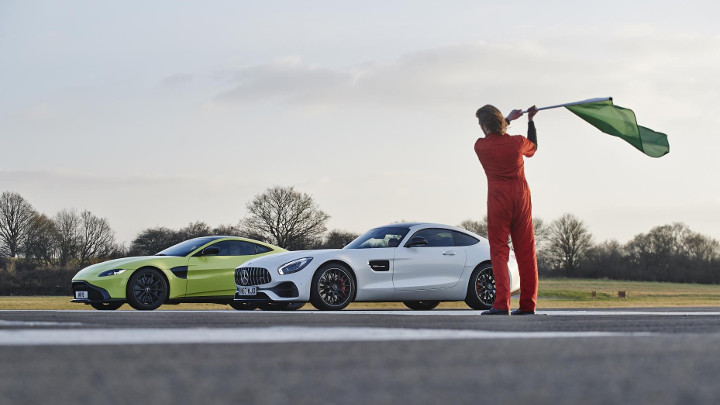 Unless you're talking 'bulldog wearing a top hat and a Union Jack waistcoat, woofing the national anthem from atop Buckingham Palace,' you can't get more British than an Aston Martin, right?
Not so right. Because the new Aston Martin V8 Vantage is powered by a Mercedes-Benz engine, and borrows lots of other clever Mercedes bits to help it go faster. And if you want a two-seat sports car with lots of German bits, you could always have a Merc-AMG GT. Same price, same power, fully German.
So, German-Brit or German-German? Matt LeBlanc heads out on the Top Gear test track to decide.
Better than the train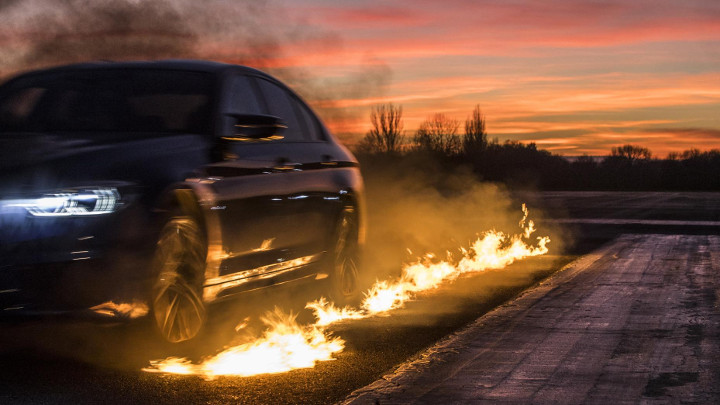 The British government has a plan to speed up business in Britain. It's called HS2, a high-speed train line between London and the North, and is expected to cost about £56 billion (P3.77 trillion). Chris Harris has a cheaper plan to speed up business in Britain: Buy the whole of Manchester new BMW M5s. Which, yes, would cost less than HS2. And it'll get you from London to Manchester quicker than the government's shiny new train. Assuming you're allowed to break a few speed limits on the way, which we're pretty sure they'll be fine about.
The aristocars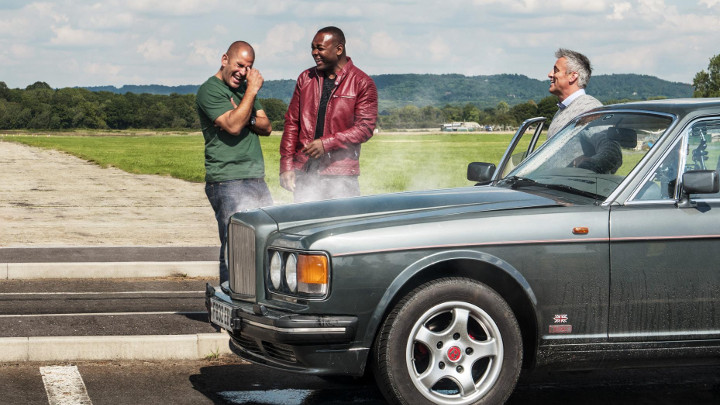 The cheapest new car you can buy in the UK is the Dacia Sandero. It costs a very reasonable £6,000. Or at least it did when we made the film, though Dacia has very selfishly decided to put the price up since then—largely, we suspect, to spite us.
Anyhow, for its price, the Dacia Sandero is indubitably a very reasonable car. But, reckoned our presenters, for that sort of money, you can have something with so much more character. Heritage. Pedigree.
So, each armed with a Sandero-sized amount of money, Matt, Chris, and Rory each set out to buy a car of genuinely aristocratic bearing. Something from the likes of Rolls-Royce, Bentley, and Mercedes-Benz.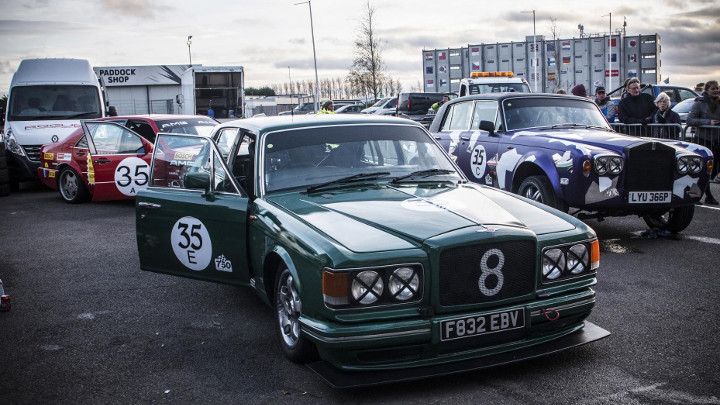 Purchases secured—purchases that, in some instances, even moved under their own steam for a distance of several meters—our presenters were told to report to the Top Gear test track for a series of challenges. Against the Sandero. Driven by The Stig. Who, it's fair to say, isn't a great fan of budget Romanian hatchbacks. And, as if that wasn't enough to kill their 'classics' once and for all, there was then the small matter of a six-hour endurance race at Silverstone.
Cue one of Top Gear's most car-punishing films of recent times.
Small car versus supercar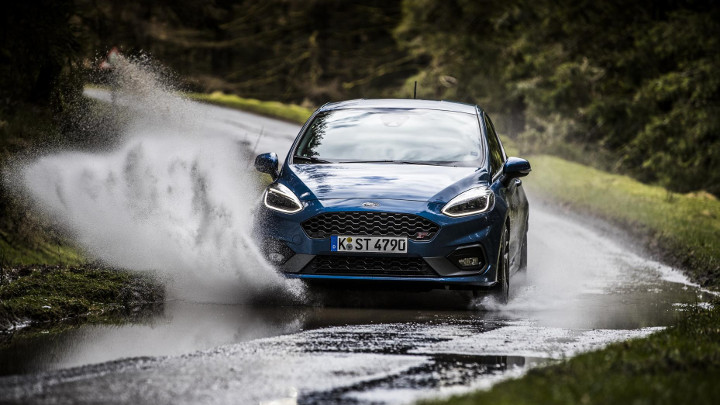 The new Ford Fiesta ST is a very good little car. But is it better than a £300,000 (P20.2 million), 700hp Lamborghini Aventador? Well, according to Chris Harris, yes, it is. To prove his point, he took the quite affordable Fiesta and the quite unaffordable Lamborghini on a big trip across Wales. And up through a particularly narrow multi-story car park, because it's a proper consumer test. And around a racetrack, because it's Chris Harris.
Two for the price of one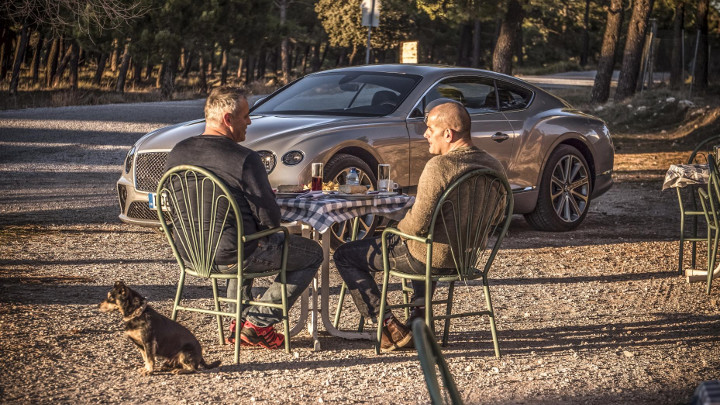 Reviewing a new car has, traditionally, been a solitary task. One presenter, sat behind the wheel, telling you what he or she thinks of said car. But the Top Gear producers, in their infinite wisdom, thought it might be funny to find out what happens when you tell two presenters to review the same, single car. At the same time.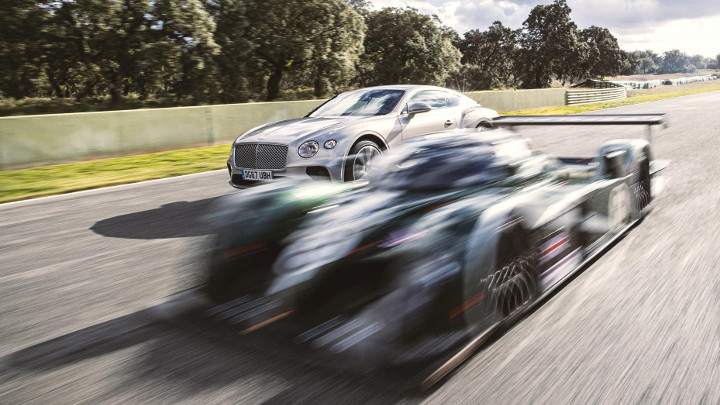 So Matt and Chris were told both to head to Spain and review the 322kph Bentley Continental GT. Two presenters, one car. And, apart from the occasional actual physical fight, it all went surprisingly well.
At least until Chris decided to spice things up by inviting along a Le Mans-winning race car for good measure.
Fear the reaper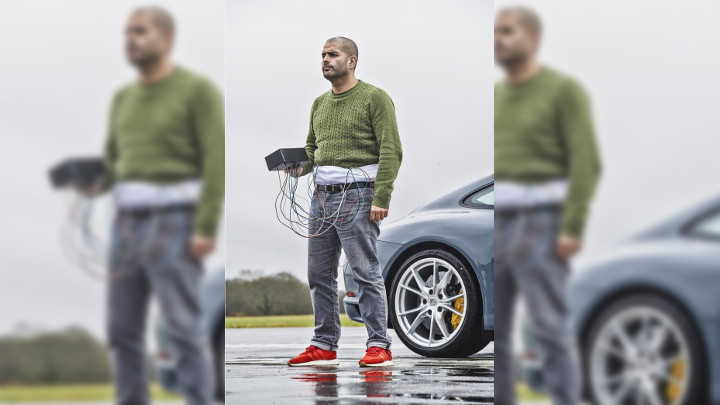 A few years back, Porsche made a car called the 911 GT2 RS. It was very fast, very powerful, and very scary—and immediately christened 'The Widowmaker.' Now, Porsche is back with a new 911 GT2 RS, which is faster and much more powerful than the old Widowmaker.
Just how damn scary is it? Chris Harris pops some brave pills and takes to the Top Gear track to find out, with the help of some truly biblical weather conditions, and the patented Top Gear Fearometer 3000: a newfangled gadget that quantifies panic by measuring the emissions of the driver.
French miss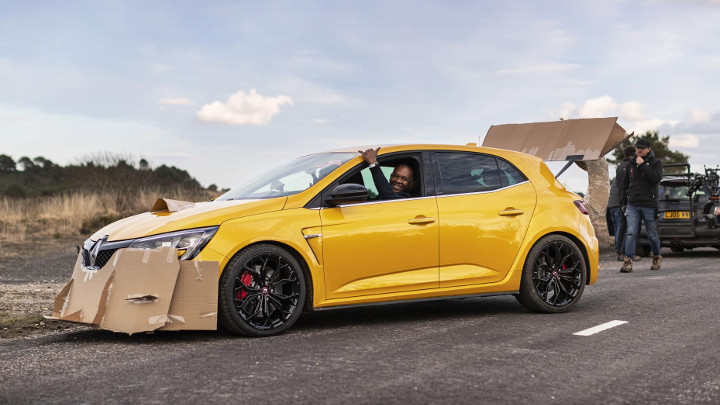 Renault's back catalog contains some of the finest, maddest hot hatches of all. Daft, bewinged creations with all the subtlety of a rhinoceros in a particularly loud Hawaiian shirt.
Now there's a new flagship Renault hot hatch out—the Megane RS—but Rory's worried it's all gone a bit...sensible. So he set out to see if the new car has that old Renault craziness beneath the surface, with the aid of some leftover scraps of cardboard and a roll of duct tape.
I like big boots and I cannot lie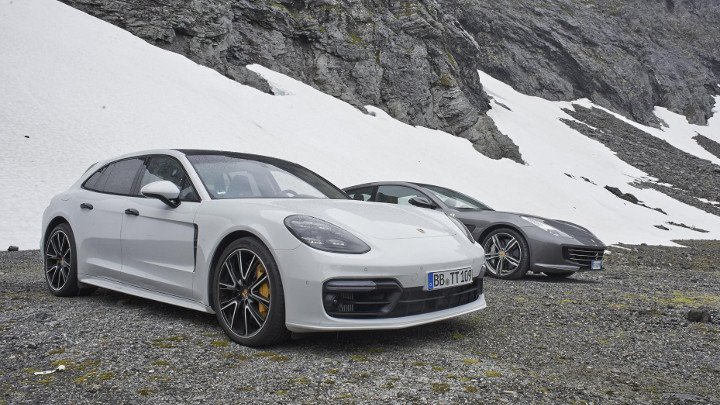 What's the best new family wagon on the market? According to the Top Gear producers, it's the very competent, very spacious, very practical Skoda Superb. But Matt and Chris reckon there are a couple of better solutions to the family-wagon question—namely, the 335kph Ferrari GTC4 Lusso, and the 305kph Porsche Panamera Turbo Sport Turismo.
Sure, the Fezza and the, um, Pezza might cost a combined, um, £350,000 (P23.6 million), but no one specified a price limit. And besides, they've both got boots, they've both got proper rear seats, they're both four-wheel drive. How much more practicality do you need?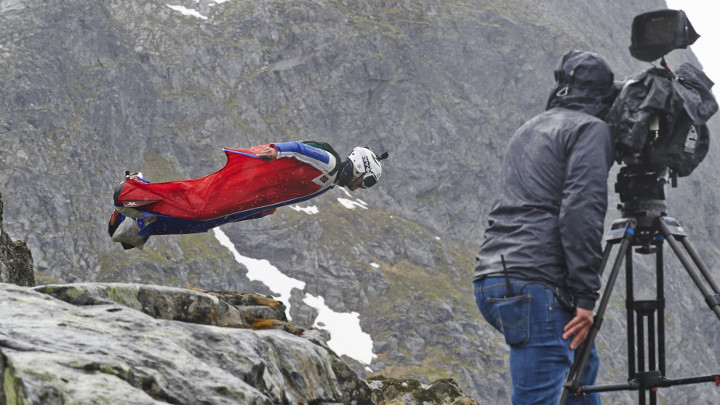 So to prove just how sensible and family-ish their Ferrari and Porsche really are, Chris and Matt headed to the fjords of Norway for a nice sensible road trip. Incorporating chainsaws, tunnels, and a strangely persistent Viking. Oh, and a couple of wingsuits and an enormous cliff, because Top Gear really doesn't give the BBC Health and Safety department enough to deal with on a daily basis already.
Simply the best?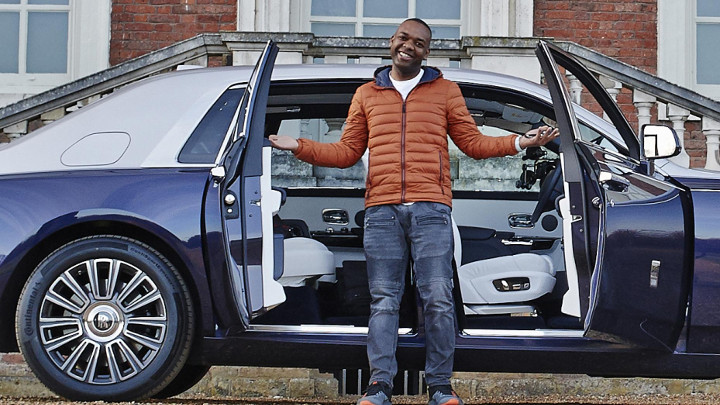 Manufacturers love to make bold claims about their latest creations—the fastest, the cheapest, the most economical. But here's a doozy: Rolls-Royce claims that its new £360,000 (P24.2 million) Phantom is nothing less than 'the best car in the world.'
So, reckoned Rory, if it really is the best car in the world, it's got to be the best at doing absolutely everything, right? To find out if it indeed was, Rory subjected the new Phant to a thorough—and thoroughly British—road test. By diligently canvassing the opinion of some Londoners, and some Instagrammers, and some cows.
The Suzuki that went up a hill and (hopefully) came down a mountain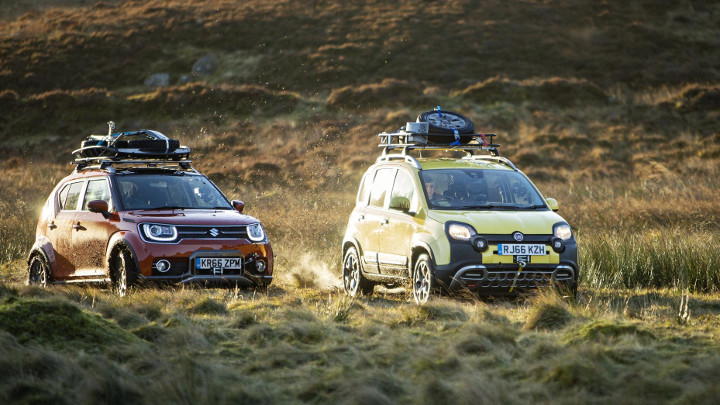 According to the Ordnance Survey, which is quite the authority on such things, there are precisely 120 mountains in Britain. According to Rory, who is somewhat less of an authority on such things, this is simply not enough mountains. Why, if you made a New Year's resolution to climb one every day, you'd be done by mid-May. And presumably in really quite good shape, but that's not the point.
So Rory, ever the dedicated patriot, set out to build Britain a whole new mountain, using nothing more than his bare hands. And a load of rocks. And the new Suzuki Ignis. A tiny 4x4 that's quite possibly the cheapest new car capable of climbing a reasonably large hill.
A nice idea, but to spice things up a bit, the producers decided Rory should race for the honor of crowning Britain's newest mountain against the established king of the tiny-4x4-city-car-thing market, the Fiat Panda Cross. Driven by Sabine Schmitz, a lady with no qualms about smashing a small Fiat—or indeed a medium-sized Rory—into tiny pieces in pursuit of victory.
NOTE: This article first appeared on TopGear.com. Minor edits have been made.