Say hello to CUE4, Toyota's hot-shooting basketball robot. The marksman was developed by volunteers from the Japanese car manufacturer during their free time, and can supposedly hit "100 out of 100 shots."
That's quite a shooting percentage, so should the National Basketball Association's (NBA) top marksmen worry that machines will one day take their place?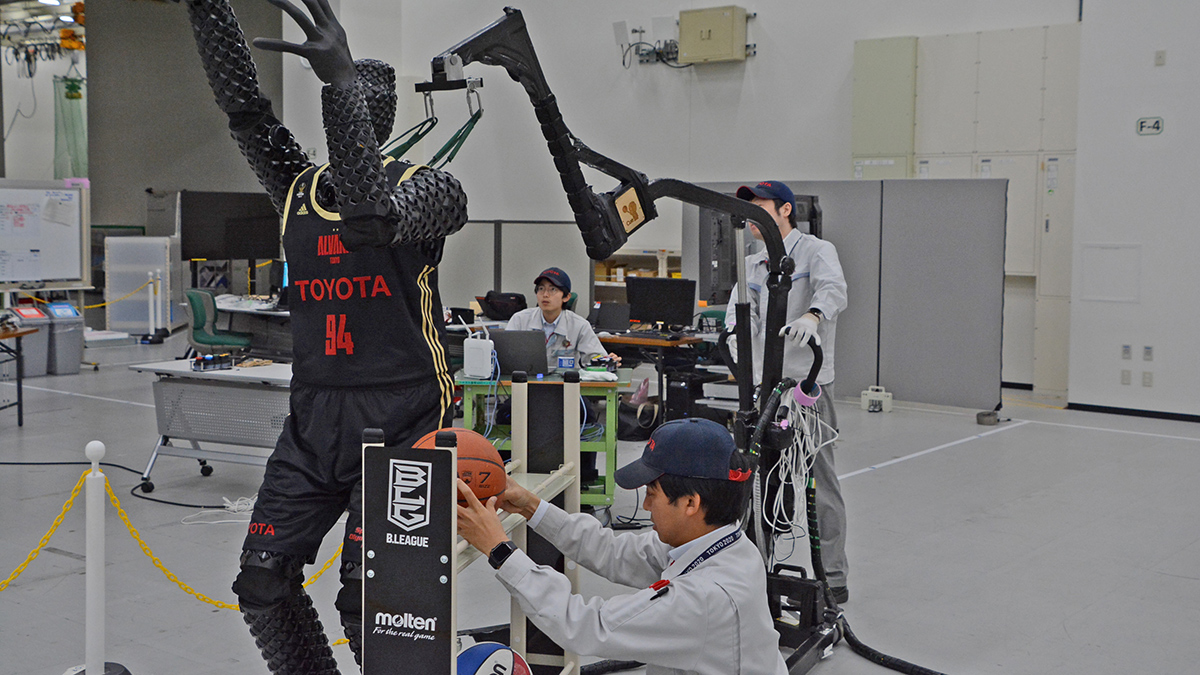 ADVERTISEMENT - CONTINUE READING BELOW ↓
The answer is no—not yet, at least. Don't worry Steph Curry, James Harden, and Buddy Hield, your roster spots are safe. For now.
CUE4 recently took to a Japanese basketball league's all-star game to flex its shooting prowess in a three-point contest, and the results were...well, pretty average. Watch:
The 91kg robot, which was dressed in full uniform, ended up shooting 11 out of 25 from the three-point line in front of a packed stadium. Toyota even acknowledged that CUE4 could not hit a single shot during a practice the day prior to the shootout.
Still, we're impressed. Never mind the questionable shooting form—the fact that a robot can roll around the court, pick up a basketball, and shoot it at an average clip is pretty neat. Jaw-dropping? Definitely not. Worthy of applause? We think so.
So, do you imagine one day having an all-robot basketball league? Maybe then players will actually stick to the rules and stop traveling. Let us know what you think.
ADVERTISEMENT - CONTINUE READING BELOW ↓
Recommended Videos