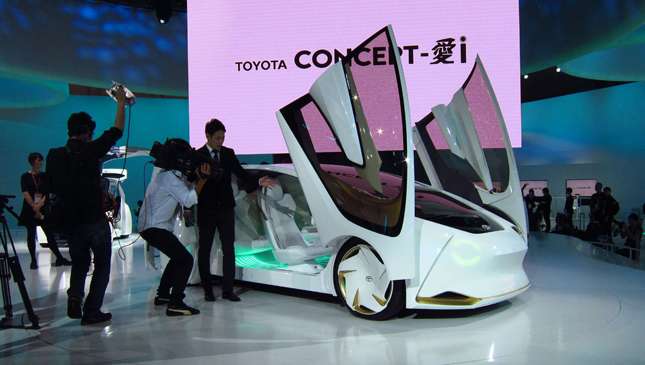 We've already run a number of stories about the concept cars that Toyota will be unveiling at the 2017 Tokyo Motor Show, but nothing beats seeing the models up close, and hearing the engineers and designers talk about their beloved projects. The underlying theme of this year's Toyota lineup is 'aisha,' which translates to 'beloved car.'
For the folks at Toyota, cars are more than machines--they are our partners. We totally agree. They give us freedom and the ability to explore the unknown. It's only proper to bond with them. This relationship will only intensify with the advent of AI, which is right around the corner, and online connectivity, which is growing at an exponential rate.
Continue reading below ↓
Recommended Videos
Below are some of the concepts that were presented to us during the press day of the Tokyo Motor Show, along with some notes from the engineers. We've included our own observations as well.
CONCEPT-I SERIES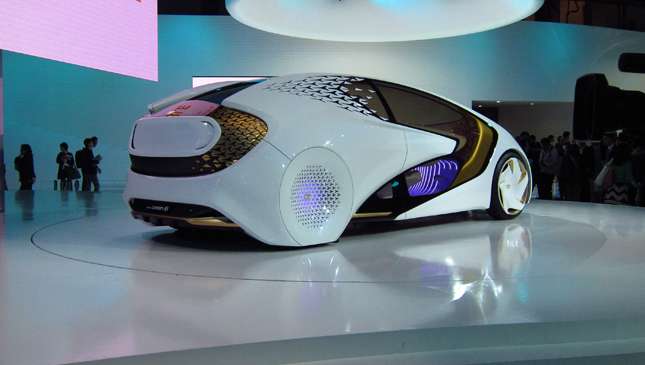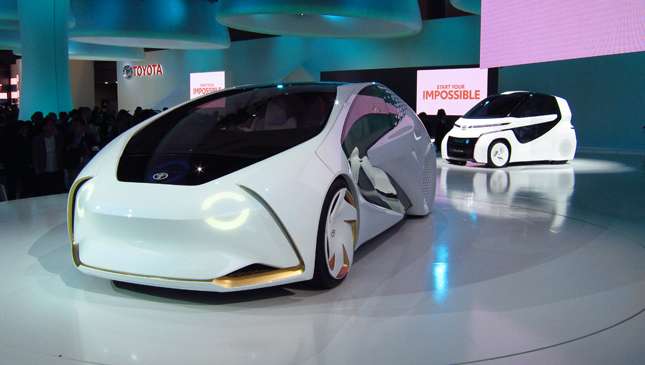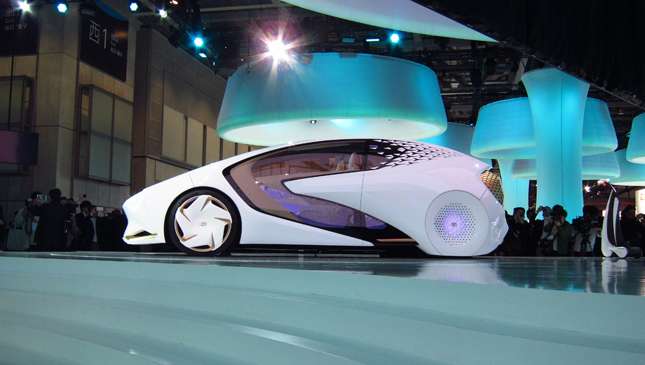 This triumvirate includes a personal mobility device (i-Walk); a vehicle designed for wheelchair users or for city ride-sharing duty (i-Ride); and of course, a normal-size vehicle (Concept-i).
The main talking points are that these cars have 'agents' built into them that can read your emotions. That's right, the Concept-i can decipher your mood using recognition software that homes in on your facial expression, body language, tone of voice, and, get this, even what you post on social media. This concept will probably understand its driver's behavior better than a bickering wife does her hobby-obsessed husband.
Anyway, this tech is all in the name of safety and comfort. If it detects that you are anxious or agitated, it will automatically make the interior more relaxing and pleasant by cooling the seats and using appropriate mood lighting. In other words, it's a sympathetic car. And if you aren't fit to drive, the automated driving mode can take over.
TJ CRUISER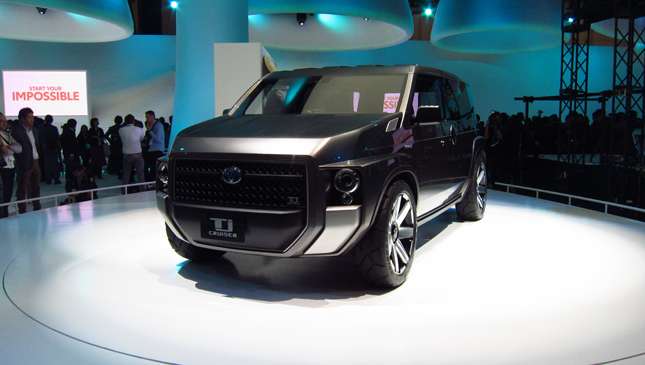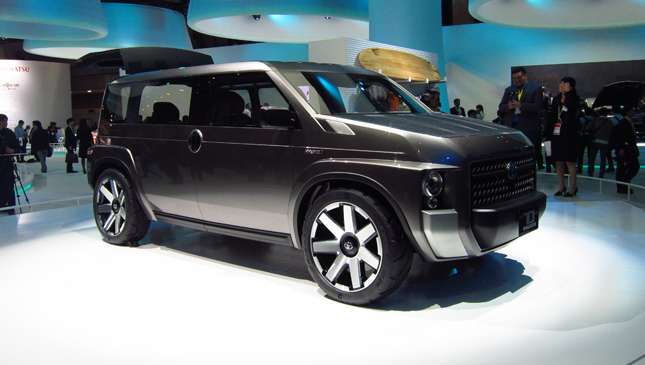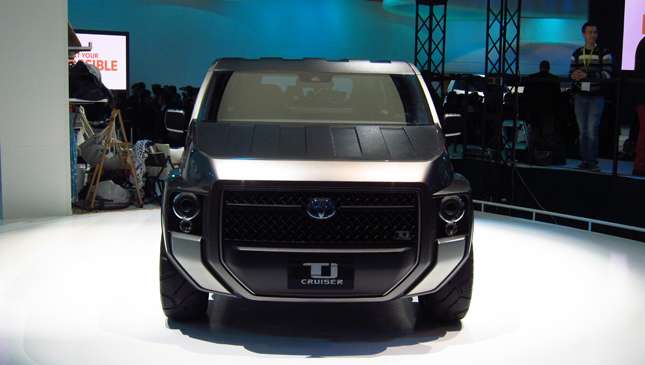 The name stands for Toolbox Joy Cruiser, and we like the fun attitude. It really does look like a toolbox. Anyway, the reason for its existence is that SUVs are finally catching on in Japan.
This concept is all about a large, modular cabin designed for practicality and easy access for passengers and luggage. The rear door opens wide and there is maximum accessibility from the side because of the sliding doors.The square body is muscular, and the surfaces of the interior and exterior are made of materials that are resilient to dirt and damage. It requires minimum upkeep. That's our kind of car, actually. You can even place bulky items on the hood.
FINE-COMFORT RIDE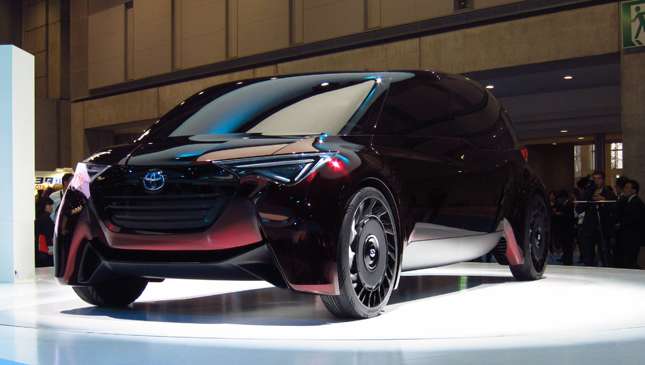 Think of this concept as a living room on wheels. The photo doesn't really do this vehicle justice. In person, it is massive. Its interior can be configured to have all passengers facing each other. Each seat has a customizable environment, though. Underneath its flat cabin floor is a hydrogen-fuel-cell architecture, with a narrow tank tucked away in the center. The big news is that it will only take three to five minutes to refuel, with a range of 1,000km from a usable 120kWh of power. This concept builds on the existing Mirai's fuel-cell technology. The future is looking clean.
SORA FUEL-CELL BUS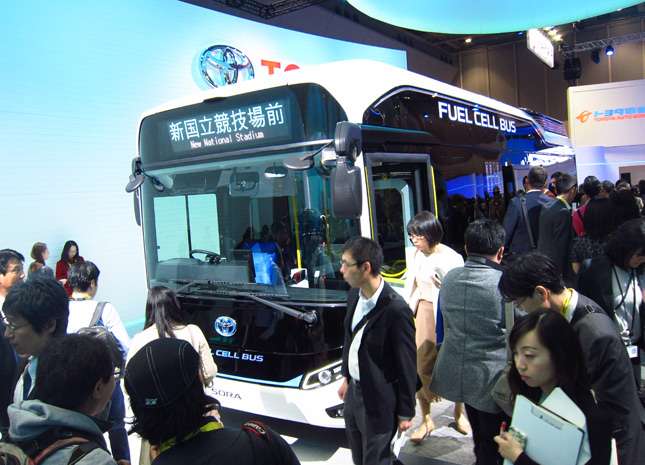 This was a crowd favorite. It was impossible to take a clear photo because people were constantly going into and out of it. The challenge is for the Sora to assist in cutting Toyota's vehicle emissions by 90% by the year 2050. It is fueled by hydrogen and uses electric technology as well.
It is safe because it has cameras inside and outside of it. Cyclists need not worry about getting run over by this bus. It is also barrier-free, because people in wheelchairs can just roll into it from an elevated platform.Expect to see these buses around Tokyo soon. They will be rolled out ahead of the 2020 Tokyo Olympic and Paralympic games.
JPN TAXI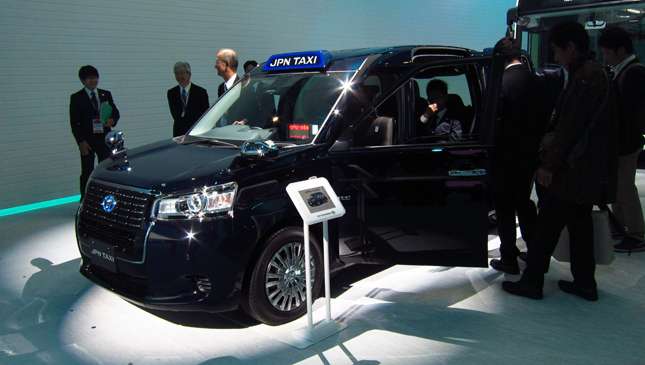 New York City has its Yellow Cab. London has its Black Cab. And Toyota wants its own icon on the streets. The JPN Taxi concept is just that. The company hopes that the JPN Taxi will replace the existing taxi fleets roaming Japan. It is powered by LPG-hybrid technology, using NiMH batteries instead of lithium. Why? Because it is a taxi and must be tough. Engineers say that this technology has been proven to be durable and can handle sustained abuse.
What we love about this concept is that it was built to address the aging Japanese population. The low and flat floor is ideal for wheelchair-bound folks and the elderly. Now that's thinking ahead.
CENTURY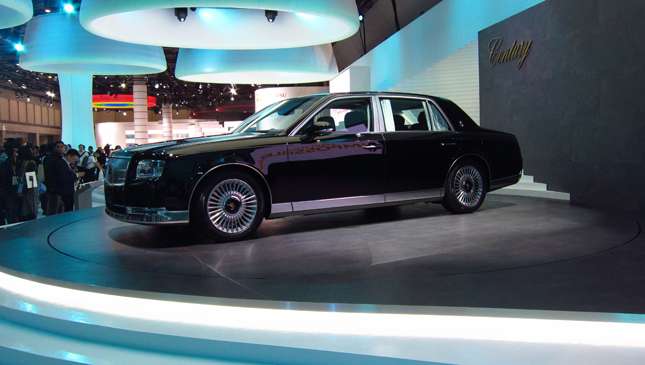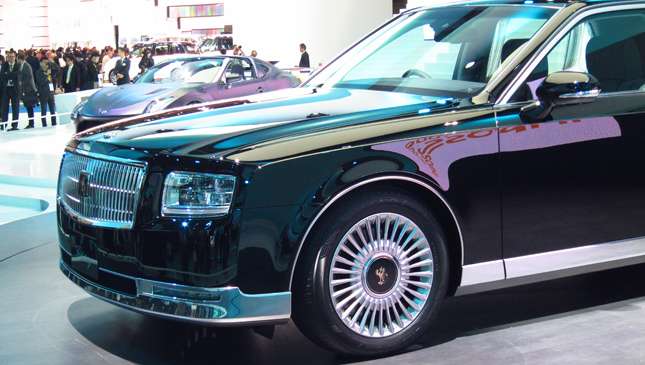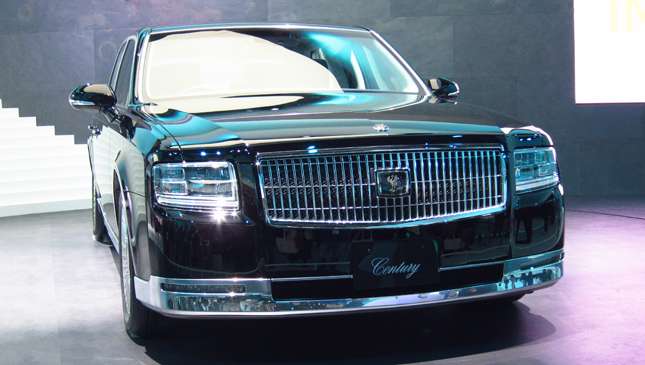 This has to be our favorite ultra-luxury car. It is only on its third generation since being first introduced in back in 1967. For those who are wondering, this Japan-only model is called the Century because it commemorated the 100th birthday of Sakachi Toyoda. There is a deep affection for the Century, and it will continue to be produced at the Toyota Motor East Japan plant.
The Century was and still is handcrafted one by one, and even though it no longer has a V12 under the hood, it has been replaced by a V8 hybrid that offers similar performance. The Century embodies the Japanese spirit, and remains one of our dream cars. We wish we can be an owner of one out of the fifty units that are produced in a month.