Asked for a track day for Christmas? Watching cars on a track doesn't teach you how to drive there. So if you're taking your car to a track, coaching will make you go faster, enjoy it more, and less likely to crash.
But there's coaching and there's coaching. I've done any number of track sessions with a race driver in the passenger seat. They help get that particular car around that particular circuit in that particular weather. They mostly don't teach transferable skills.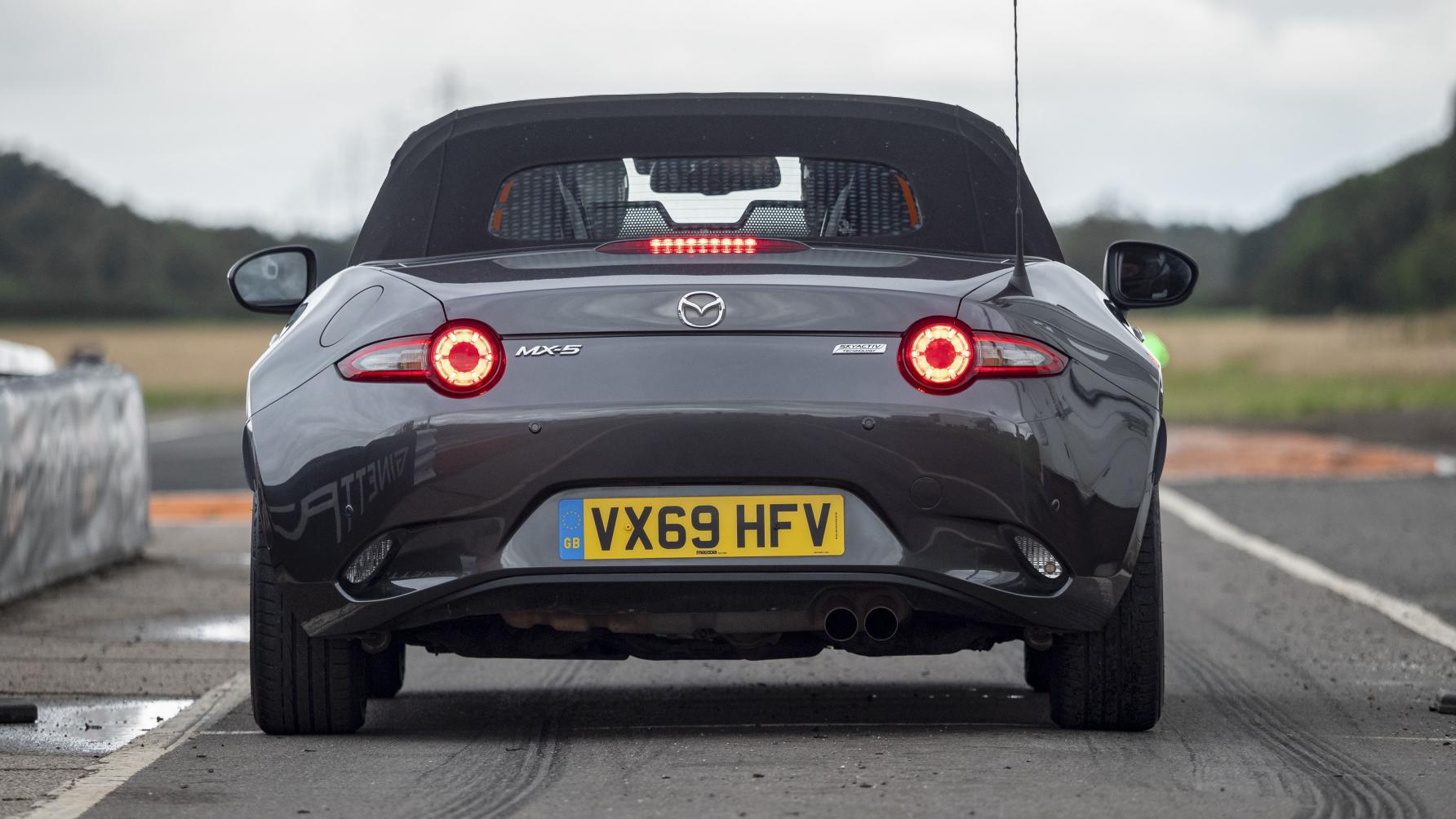 Mark Hales does. He's raced for decades, most recently with success in awesome historic cars. He's distilled a coaching system that brings together car physics and driver psychology. It means you can do better anywhere. I'm at the end of a day with him and I know I will.
Continue reading below ↓
Recommended Videos
We're in a Mazda MX-5. It's ideal. It does what you tell it, and tells you what it's doing. If you're getting it wrong it doesn't cover up, but get it right and the gains are great. Because it's so light, it's easy on brakes and tires. At the end of our day's laps, both are still fine. The track is Blyton Park, which has several surprisingly deceptive corners and not too much to hit.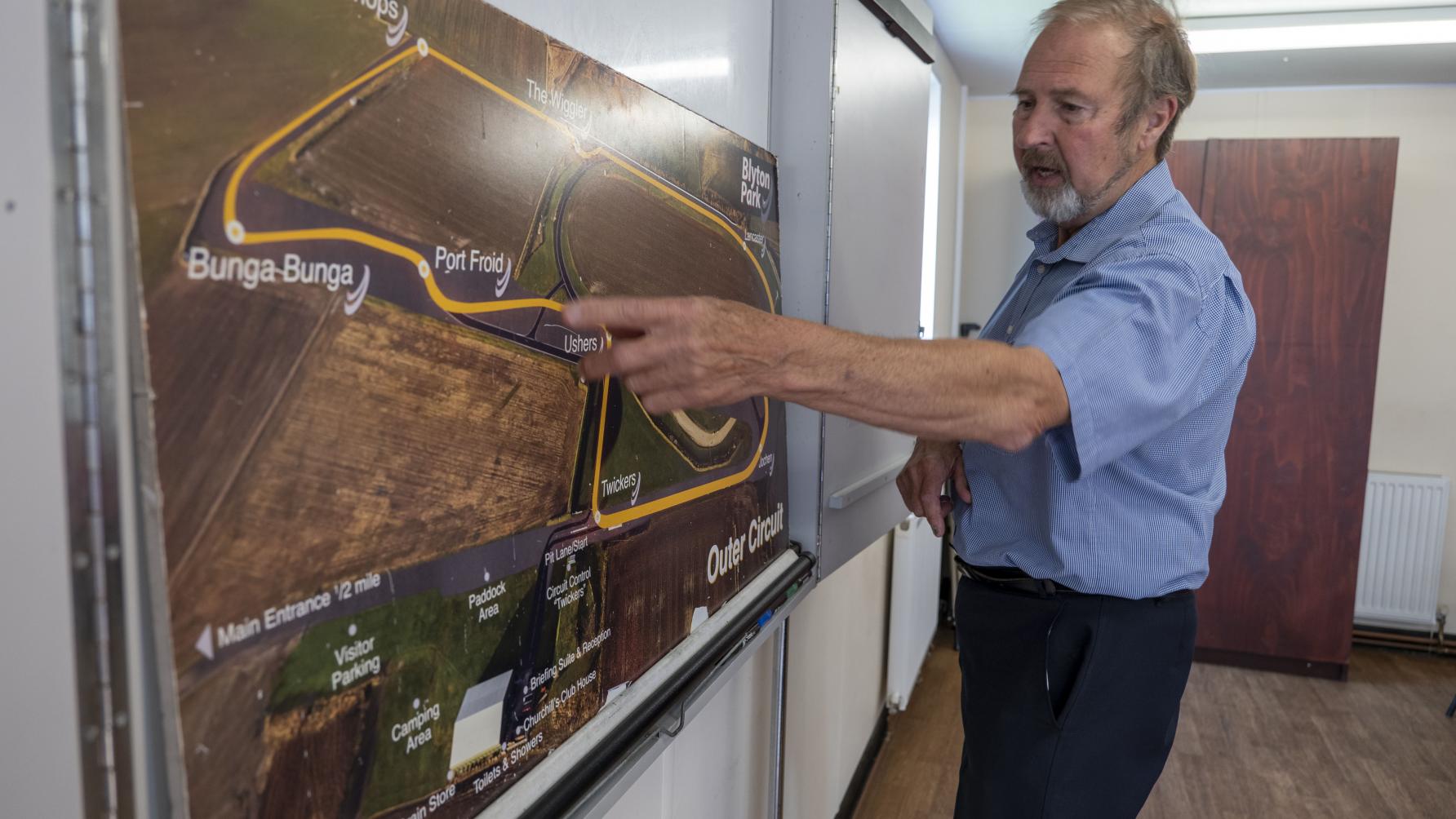 I do some laps while Mark watches quietly from the passenger seat. They feel messy but I don't yet know the reasons. (I'm not a racer, I'm a tester: in all my time on tracks over the years I've been there to find out about the car, not score quick laps.)
We go back to the classroom and Mark politely and constructively picks it all apart.  Here are a few of his golden bullet points.
Be slow on the early laps. I went at them like a bull at a gate. So I arrived at the corners under too much brake, then had to figure out what to do. When I should have been planning for the next corner, I was still figuring out what went wrong in the previous one.
A plan is essential—a 'mental movie' as he calls it—a movie you can play before each corner or sequence, and if necessary edit it before the next lap. He adds that if you've driven other tracks and they have a similar corner, you can pull that movie from your mental archive.
"Where you look is the most important thing. Where you look is where you will go." Your shoulders and arms follow your eyes. Look at your chosen clipping point and the car will go there, but as soon as the car's aimed there, look on to the distant exit. And don't fixate on an obstacle—you'll only hit it.
If the clipping point or exit isn't visible yet, rely on your move to tell you where to look. Easier said than done, I find. "The faster you go, the further up the road you must look. You can't do anything about where you are at the moment, only about where you go."
Mark gets a pen and paper to draw some corners. Most people turn in too early, he says. Your sharpest radius of turn, the slowest speed, will be between the turn-in and clipping point. After that you're unwinding lock. An early turn-in brings the clipping point too early, and inevitably the car then runs out of track on the exit.
In your early laps, at low speed, try different turn-in and clipping points to see the effect. Those are edits of your mental movie. When the car feels like the car is most comfortable, you've found the quickest line for when you up the pace. A small front-drive car can get away with an earlier turn-in than a powerful rear-driver.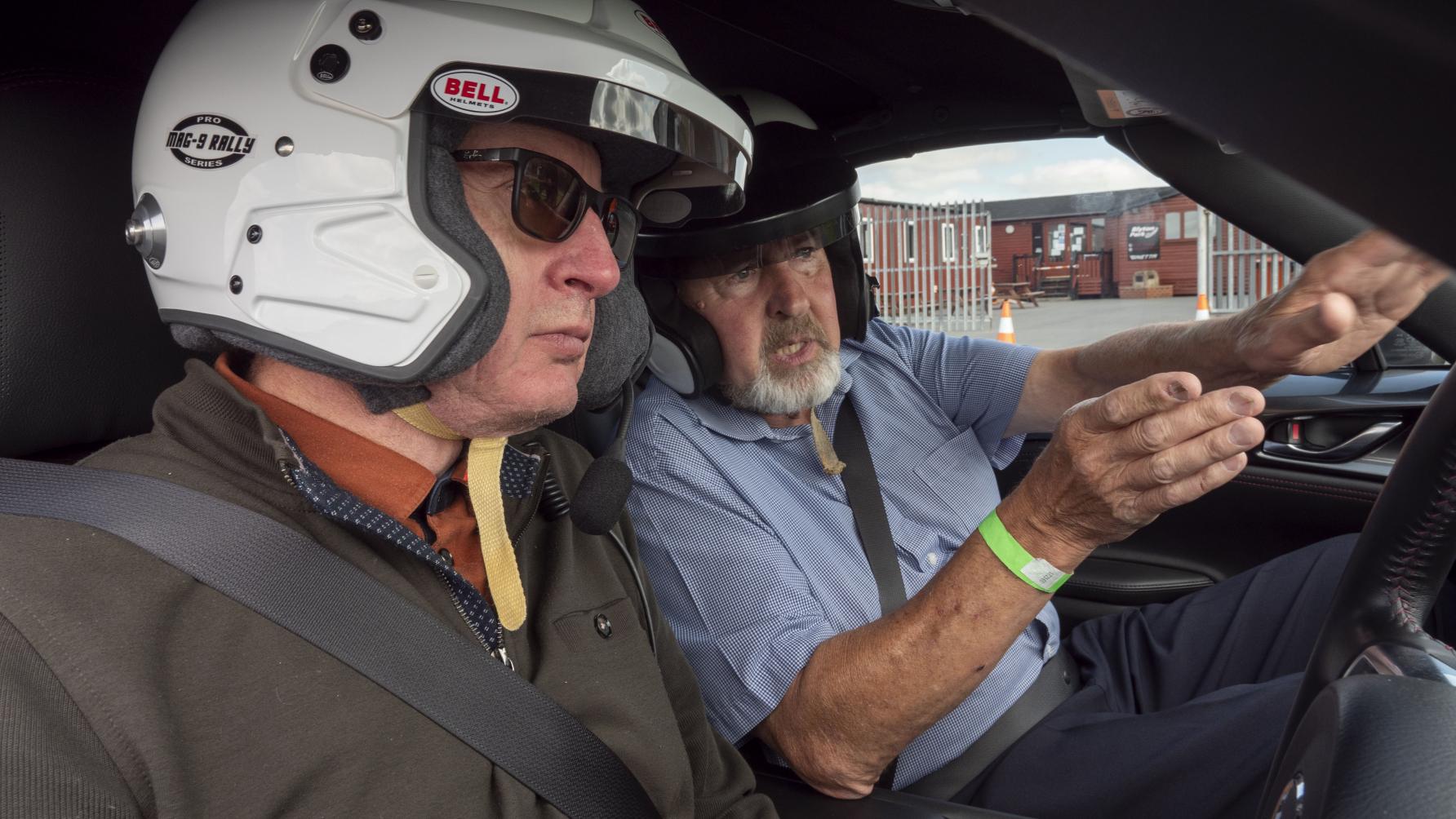 If you're getting the best from the tires, you can only open the throttle only gradually, and only as you unwind lock after the moment you're at maximum lateral g, which is around the clipping point. That's the friction circle: the more you ask a tire to accelerate (or brake) the less lateral force it can generate. And vice versa. And a locked or spinning tire loses most of its grip. Good for drift videos, bad for lap times.
I do more stints of driving and feedback sessions. It keeps feeling better. We're talking more about weight transfer now. Mark demonstrates by driving, subtly changing the braking, while keeping all other inputs exactly the same. The first lap he trail-brakes into the corner, so extra weight on the tires means the car turns well. Next lap he releases the brakes early. The nose lifts, it understeers, misses the clipping point and the car runs out of room on the exit. That gives him a proper moment—one that, frankly, I probably wouldn't have collected.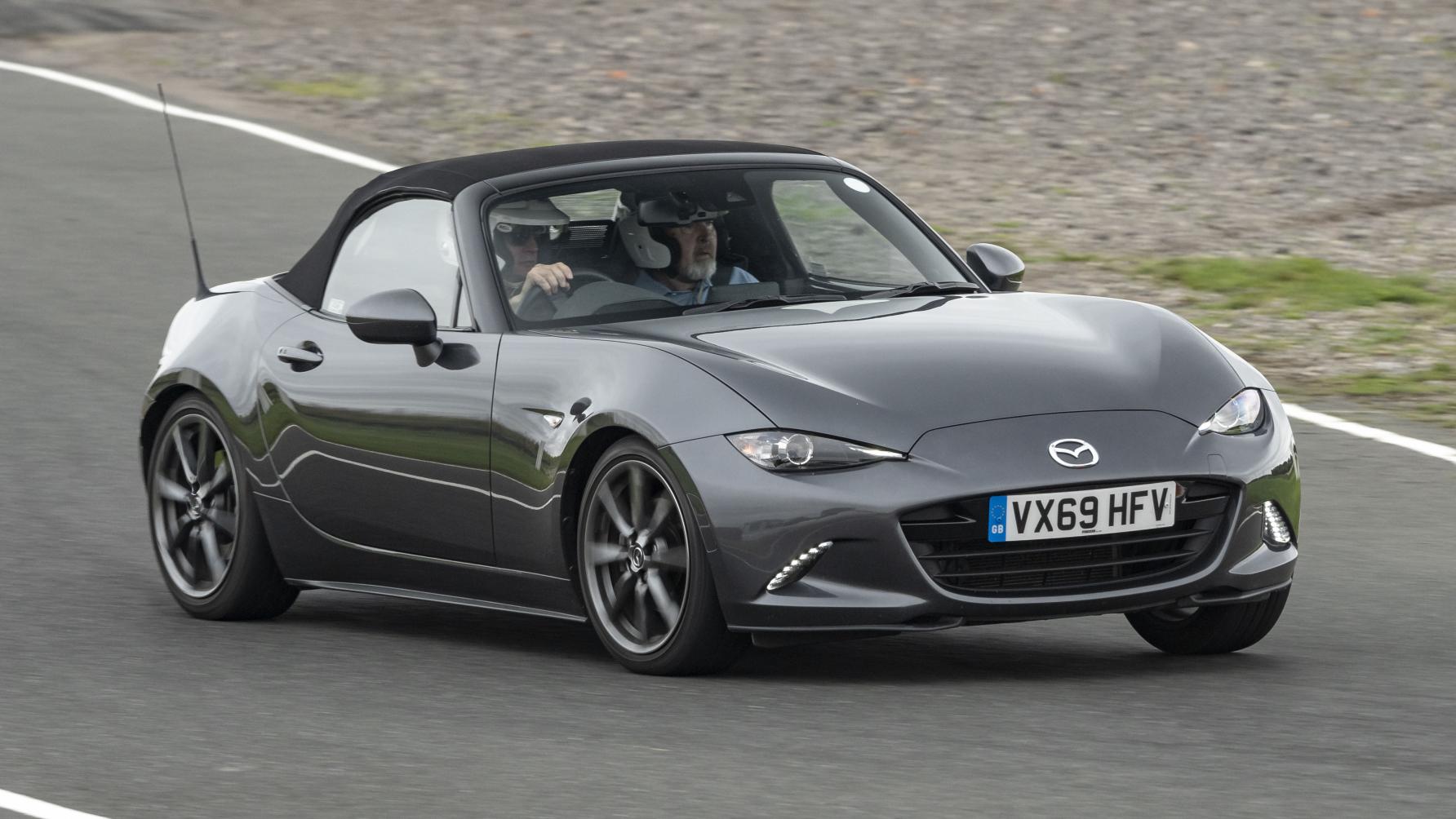 Always, always, he emphasizes the mental process of analysis. "Drive at 80% or 90%. Slow it down while you study, then increase the speed gradually. That way you will be able to work out which part of the process you need to alter."
When you're less frantic, you're smoother, and that smoothness should stay with you as the speed rises. Steering, braking, and throttle—each neatly integrated with the others—all have to be as fluid as possible.
The car is only fast when it's calm. Same with the driver. That's the paradox: less frantic equals more speedy. You're on top of things. On a good lap, time magically slows down.
NOTE: This article first appeared on TopGear.com. Minor edits have been made.
Top Gear Philippines is now on Quento! Click here to download the app and enjoy more articles and videos from Top Gear Philippines and your favorite websites.