Well, that's one way to teach a kid the value of being humble—we think.
Travis Scott recently gifted his daughter Stormi with the most inconspicuous school service you could think of: An actual full-sized yellow school bus.
If Scott's intention buying this ride was to help his kid blend in, we think it works just fine. Or at least it does until people begin to realize there's just one kid sitting in the back.
It'll definitely be the least flashy (and probably least expensive) ride in the Scott garage, though, considering the rapper owns vehicles like a customized Mercedes-Benz G-Class pickup, Lamborghini Aventador, a Ferrari 488, and LaFerrari.
Scott's girlfriend Kylie Jenner (who we all know has quite a dream garage of her own) recently took to Instagram stories to show off Stormi's new ride, saying her daughter was excited to try it out.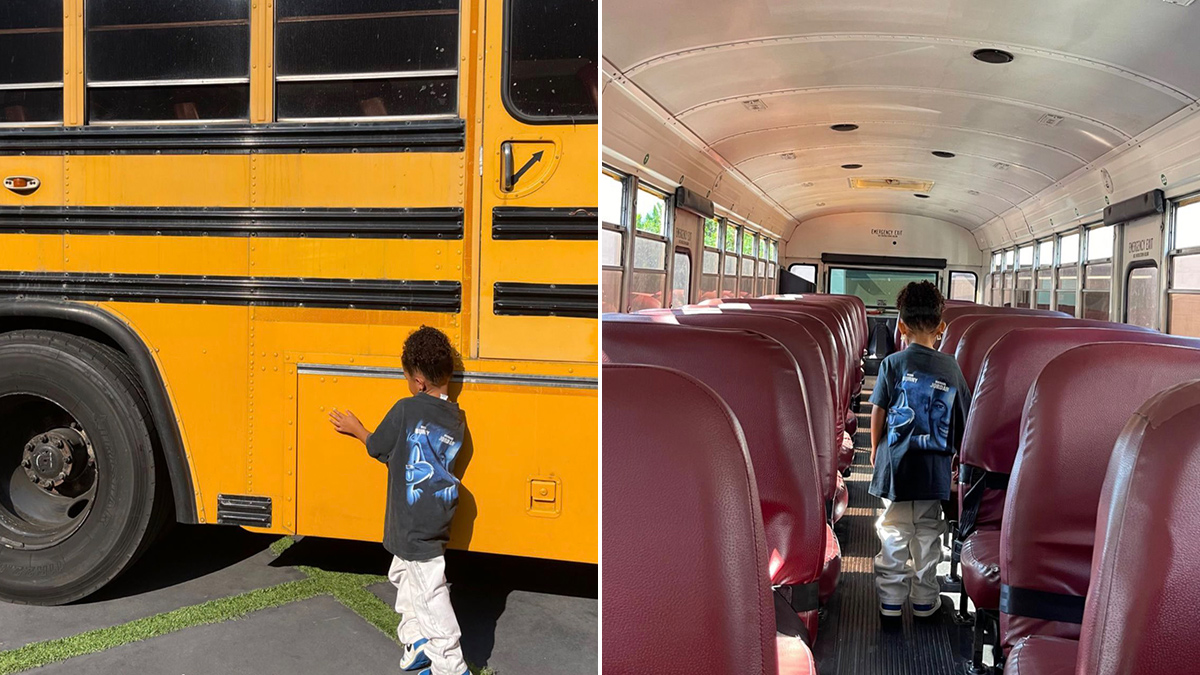 "All Stormi has been talking about is riding a big yellow bus. Daddy surprised her," she said in a caption.
Us? We'd prefer to be dropped off in either the LaFerrari or G-Class. But hey, to each their own. What do you think of Stormi's new school service? Let us know in the comments.