Track-day cars are normally high-revving, stripped-out, and on slicks. Not Donald Trump's. At this year's Daytona 500, he took 'Cadillac One'—a GMC Topkick-based armored car that's fitted with highly classified defense tech and better known as 'The Beast'—for a lap of the track to kick off NASCAR's iconic race.
Weighing somewhere between 6,800kg and 9,000kg, and equipped with night-vision optics, a tear-gas cannon, on-board oxygen tanks, an armored fuel tank, pump-action shotguns, and multi-spectrum infrared smoke grenades, it's not your typical track hound. But check out that sidewall! That's halfway to a motorsport tire.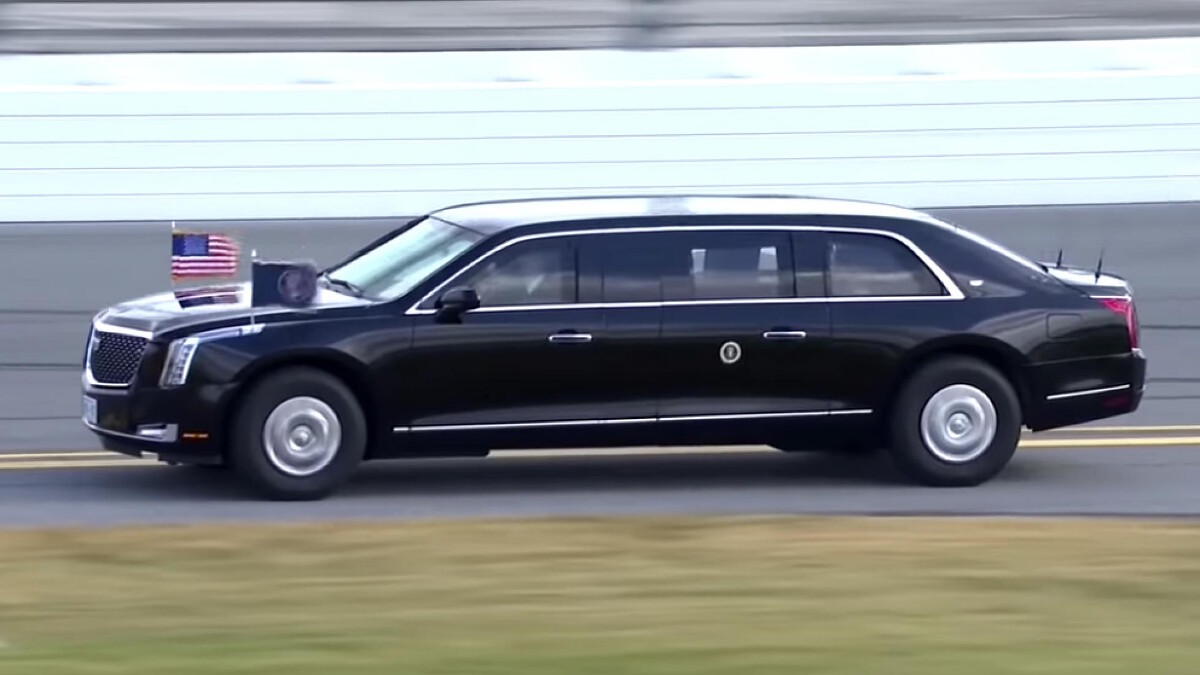 Continue reading below ↓
Recommended Videos
"There is no greater thrill than to join you at the world center of racing for the 62nd Daytona 500—so exciting," Trump said to the sell-out crowd. "To all of the drivers, technicians, and pit crews here today, good luck and may the best team win. God bless you, God bless our military, God bless our veterans, and God bless America. Have a great race."
Trump was the second-ever president to deliver the Great American Race's iconic command ("Gentlemen, start your engines!"), but the first of any president to take a lap in the armored presidential limo, natch. The 45th President of the United States could be onto something here—hands up if you want to see a one-make race series of presidential limos.
NOTE: This article first appeared on TopGear.com. Minor edits have been made.