Starting up the Liteace takes a few more cranks than most modern cars; credit this to the carbureted engine. Once up and running, though, there's not much else that's different from any other vehicle as far as engine note goes. Taking off from a standstill is as good as can be for a low-power engine that's geared to haul plenty of cargo—which is to say the first and second gears are a bit close together to get things going, while third to fifth are spaced a bit farther apart to maximize fuel economy.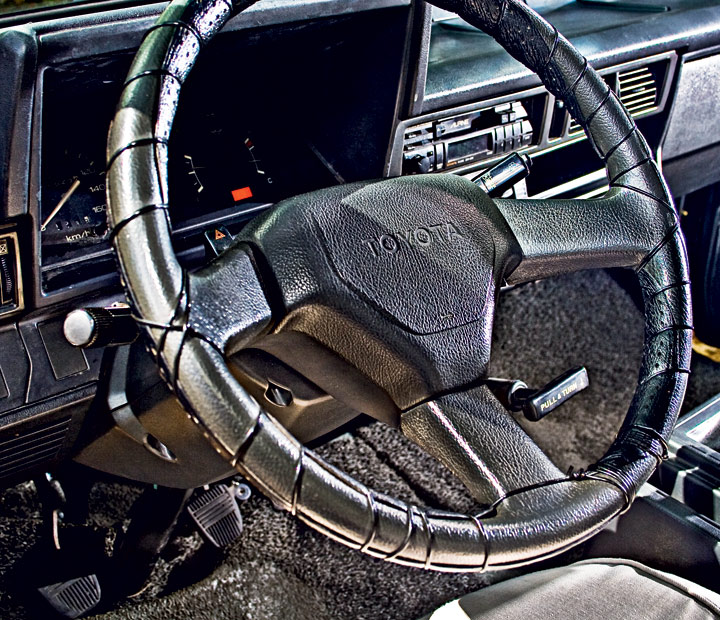 Driving position is like sitting in an office chair: upright and all business, with a clear and commanding view of what's up ahead and around, afforded by the large greenhouse that encompasses the entire upper area of the car. The steering wheel, however, is a little truck- or bus-like, lying less than 60 degrees from horizontal. While this isn't much of a concern once under way, it means tight parking maneuvers may become a challenging task.
Ride comfort is fairly high as long as you're not going over roads riddled with a multitude of potholes. Despite the vehicle's short wheelbase, all eight occupants won't have much to complain about, unless the air-conditioning gives up on them.
Verdict 
If there's ever a poster boy for a vehicle that keeps on ticking despite taking on a licking, the Toyota Liteace would make a very good candidate should a well-maintained unit be available. This was one of the very first and original multipurpose vehicles around—even before the term was coined, and at current prices—it is quite a bargain. (Ferman Lao)
Engine: 1,486cc OHV 8V gasoline engine
Horsepower: 64hp @ 4,800rpm
Torque: 102Nm @ 3,200rpm