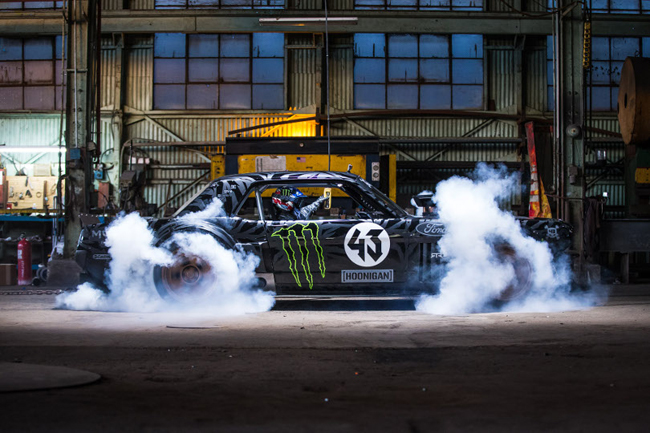 It's that time of the week again when you're no longer energized from the past weekend, and you're also "too far" from the next day off to look forward to it. In other words: It's a Wednesday.
The good news is that there's a new Gymkhana video from Ken Block to give your day a boost of adrenaline. Officially called Gymkhana 7: Wild In The Streets Of Los Angeles, this YouTube clip shows Block tearing up the streets of Los Angeles, California, in his custom 1965 Ford Mustang. But this isn't a typical classic muscle car--this is a special project called the Hoonicorn RTR, an 845hp all-wheel-drive beast that supposedly took two years to build.
Even after six iterations, the latest Gymkhana video still offers awe-inspiring images and visuals. Check it out for yourself.
If you're viewing this on a mobile device and can't see the video, please click here.
ADVERTISEMENT - CONTINUE READING BELOW ↓
ADVERTISEMENT - CONTINUE READING BELOW ↓
Recommended Videos