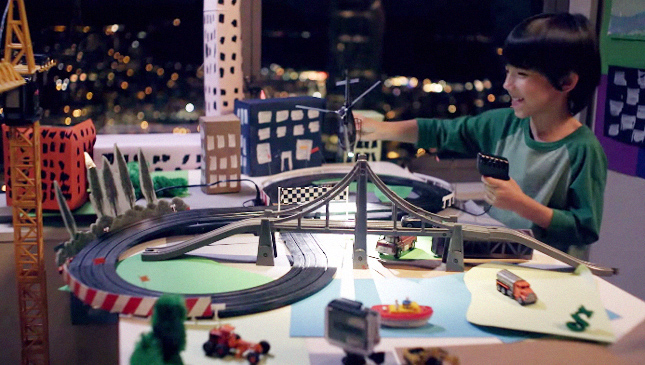 At one point or another, all car nuts were just a bunch of kids obsessed with toy cars. We're not even talking about scale models or expensive RC vehicles. As long as it had four wheels, we had our tiny little hands on it with vroom-vroom sounds to boot.
These childhood memories are what make the latest Audi commercial somewhat nostalgic--it takes us back to simpler days. No maintenance costs, no insurance woes, and no need to worry about reckless jeepney drivers squeezing in and out of traffic. Back then, it was all about a kid and his favorite toy car. The commercial--entitled Reality? Check and featuring the all-new Audi TT--shows just how the lines between imagination and reality become blurred when a car-loving child gets to do his thing.
Honestly, even we can't tell the difference between the toy and the real thing in the commercial. Is it a scale model? An RC, perhaps? Whatever the case, it's certainly a fitting approach to selling the new TT, which in itself is a toy (albeit a very expensive one). Watch the ad below.
ADVERTISEMENT - CONTINUE READING BELOW ↓
If you're viewing this on a mobile device and can't see the video, please click here.
ADVERTISEMENT - CONTINUE READING BELOW ↓
Recommended Videos