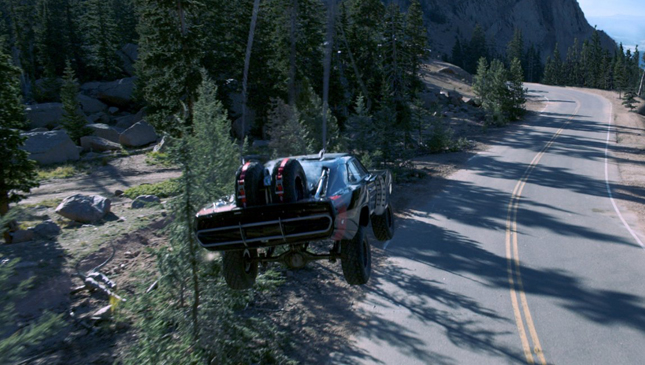 Fourteen years ago, who would have thought a movie about street racing and highway robbery would grow into a billion-dollar film franchise? But here we are, less than a month from the opening of Furious 7, the latest--and most probably not the last--installment of the enduring series.
Most of us know the premise by now: Jason Statham plays Deckard Shaw, the brother of the villain slain by Vin Diesel's crew in Fast & Furious 6. Shaw wants revenge for his sibling, and he is hunting down Dominic Toretto's group.
The latest trailer released by Furious 7's studio shows the crew flying out of a cargo plane. In their cars. It's a testament to the film producers' ability to still pull off surprising scenes like this. Of course, crucial to the enjoyment of this clip is the banter between the characters, whose chemistry is already well-developed at this point.
It's also a bittersweet reminder that this is Paul Walker's final movie, and on April 4 (Philippine release date), we will see him for the last time on the big screen.
So enjoy this new trailer. And let's hope the rest of the film is even half as good as these three minutes.
Continue reading below ↓
Recommended Videos
If you're viewing this on a mobile device and can't see the video, please click here.