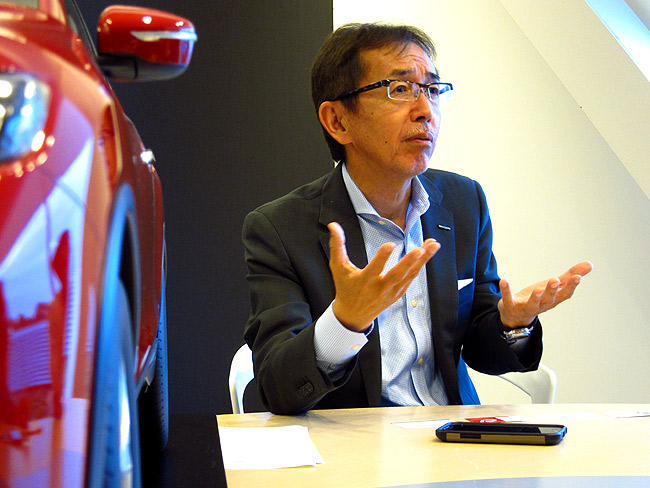 During a recent trip to Japan, we were fortunate enough to visit the Nissan Technical Center in Atsugi. This sprawling campus is the creative center of the company, so just being there was a very big deal.
An even bigger deal was meeting Shiro Nakamura, senior vice president and chief creative officer of Nissan Motor Company. He is responsible for overseeing Nissan's designs and managing global design strategies. In the Nissan hierarchy, he's pretty much right there beside CEO Carlos Ghosn.
After being blown away by the Nissan Sport Sedan Concept in the metal (see photos below), we were ushered into a meeting room to have a conversation with Nakamura-san himself. He's a nice fellow and seemed genuinely interested in our exchange. Would-be car designers, take note: You can learn a thing or two from this man. Here are a few choice quotes we gathered after picking his brain.
Continue reading below ↓
Recommended Videos
Design is a brand expression. It is more important to express your brand. Making a nice car isn't good enough. We can make any nice shape of car that we want, but the point is, we have to design in line with the brand. That is the main objective of our work. Nissan is energetic, agile and exciting. We try to achieve that.
We always have inspiration from nature, because nature is surrounding you. Any nature is a good inspiration. Strong movements, like the side of a fender, can be like a strong wave. Or even from animals. A strong and intense face is very important. The eyes have to be strong and intense. We get more inspiration from animals, because they are like cars--they have two eyes, one mouth and four legs. People see cars and unconsciously connect them to animals.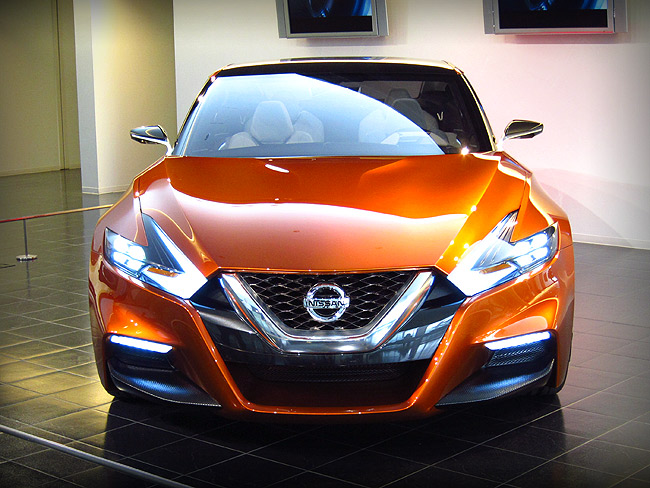 When we design a front face, it has to be confident and tough. We put a lot of effort into the headlamp, its technology and appearance.
The limits of design are safety regulations and cost. It is so tough for us to design around pedestrian safety. The front end is most complicated to design around.
Taste is different around the world, but it is getting closer and closer compared to 50 years ago. Fifty years ago, you could distinguish between an Italian car, a German car and an American car. But now we are almost all the same. Just like our hairstyles and fashion.
Information flows so quickly because of the Internet, so we share information at the same time, so there is no reason that one car cannot be accepted globally.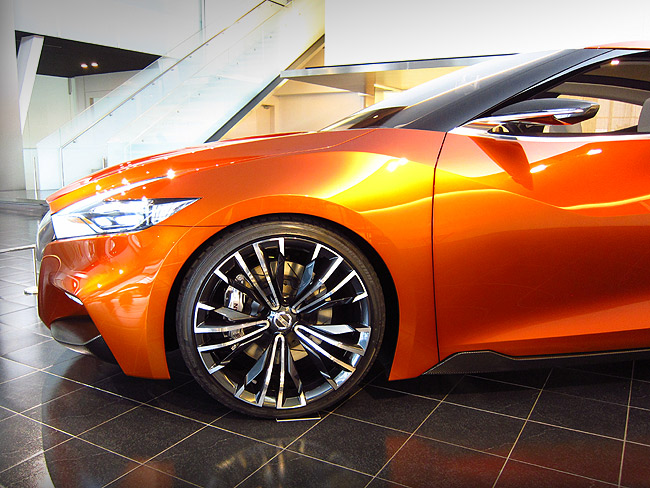 One thing that cannot be shared globally is the size of the car. The Japanese have kei cars because of our small roads. The opposite is the American full-size truck. It's only for the US. Physical differences because of the landscape are the limits of a global car, but the designs are very close.
The best time for car design--other than today--was the 1960s. In the US, they had their own unique shapes, and people still love the classic Mustangs and Camaros. In Europe, they had Pininfarina and Ferrari--those are masterpieces. In the UK, there was Jaguar. It was the best time. If you go even further, the 1930s were also very flamboyant and stylish. Huge amounts were spent on one-off cars. It was artwork.
For me, personally, the best-looking Nissan of all time is the 1965 Silvia. Only 600 first-generation cars were produced. It is very rare. I personally like it, and I bought one two years ago. It looks amazing. It is 50 years old. It looks even better than an Italian car from the same time period.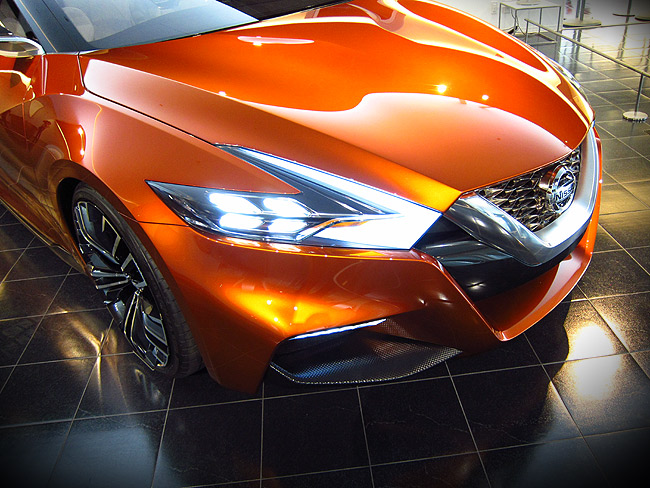 The most important part of my job is selecting design proposals. A designer can make an advanced sketch or draw something very conservative. Choosing correctly involves vision, passion and experience. Sometimes we make a mistake by thinking too far ahead, or being too conservative. Only through experience can you choose properly.
Designers should know which category of market they are designing for. With sedans, we don't go too far. People have an expectation for what a sedan should look like. But with the Juke, it is a crossover. A crossover has no history. Designing it was completely free. We can push further with the crossover segment. People have asked me if I took a risk with the Juke, but in reality it is very successful.
Photos by Paulo Rafael Subido