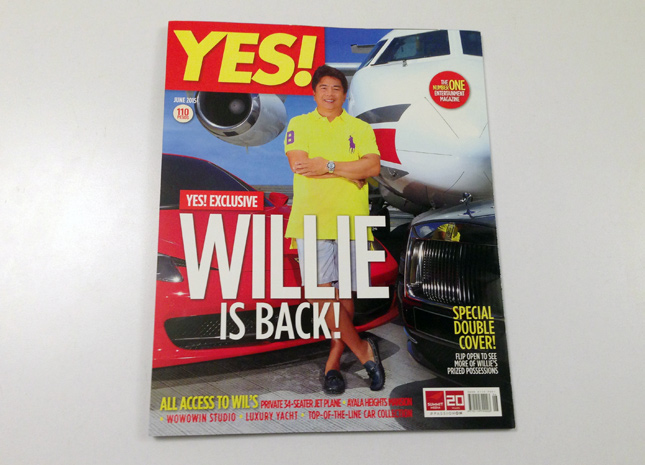 Say what you will about the guy, but Willie Revillame is extremely popular. Extremely blessed, too, as evidenced by his ownership of truly expensive cars--including a Ferrari 458 Spider and a Rolls-Royce Ghost. And we know that not a few people (including our readers, it seems) are curious to find out more about these automobiles as well as Willie's other high-end toys.
Well, people will now get what they want. The TV personality has opened his garage to our sister publication YES! magazine, and the June 2015 issue features Revillame's cars, plane and yacht (his house, too, in case you're interested).
"The last time we put him on the cover was in our January 2009 issue, and that remains our top-selling issue to this day, with more than 300,000 copies sold," wrote YES! executive editor Jose F. Lacaba.
Of course, we can't print here the showbiz magazine's story on Willie, but we can tell you it's page upon page upon glossy page of the man and his worldly possessions. And yes, that includes his cars you've always been curious about.
ADVERTISEMENT - CONTINUE READING BELOW ↓
Go grab a copy of YES! magazine's June 2015 issue. On newsstands now for just P110.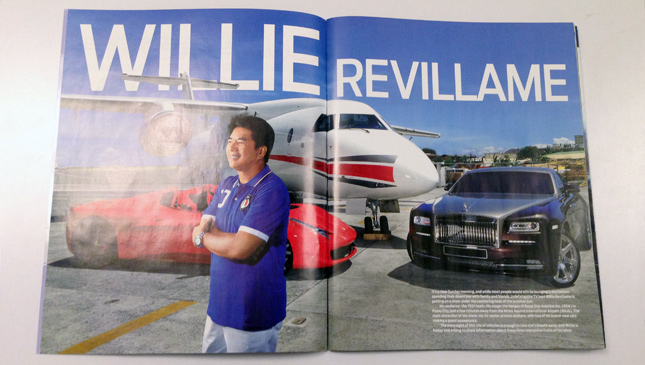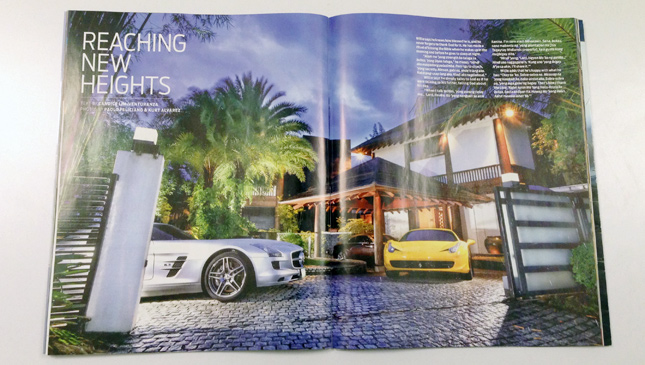 ADVERTISEMENT - CONTINUE READING BELOW ↓
Recommended Videos