Aircraft carriers are giant, lumbering behemoths that—unless you count the jets they carry—don't pack that much firepower. Frankly, there's a handful of considerably more menacing seafaring war machines G-Shock could have taken inspiration from for its Royal Navy release.
That said, we aren't arguing with the results of the watchmaker's latest collaboration with the UK's Royal Navy.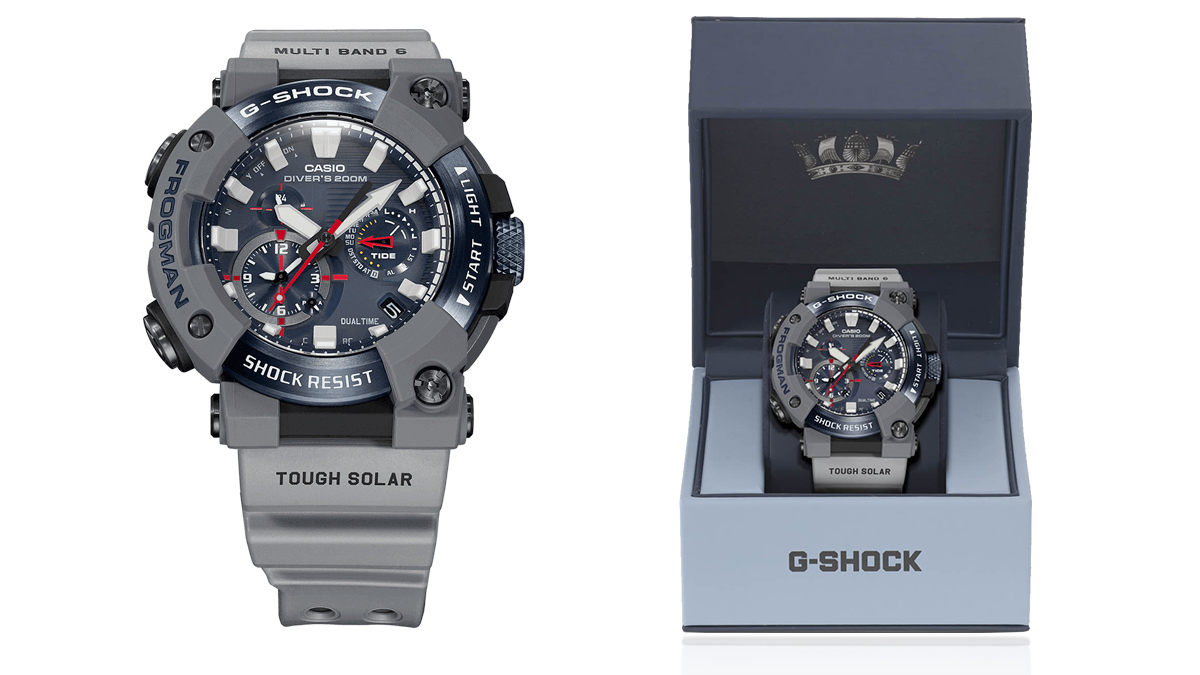 This is the Royal Navy x G-Shock Frogman. Inspired by the UK's largest-ever aircraft carrier, the HMS Queen Elizabeth, this timepiece flaunts an aesthetic that's among the toughest the brand has come up with in recent memory.
Continue reading below ↓
Recommended Videos
Casio has endowed this timepiece with the durability to match its look, too. It features a Carbon Core Guard and a monocoque case that's made from carbon-fiber-reinforced resin, and comes with up to 200 meters of water resistance. All that durability makes the Frogman a relatively large-looking watch, but despite this it weighs only 119g.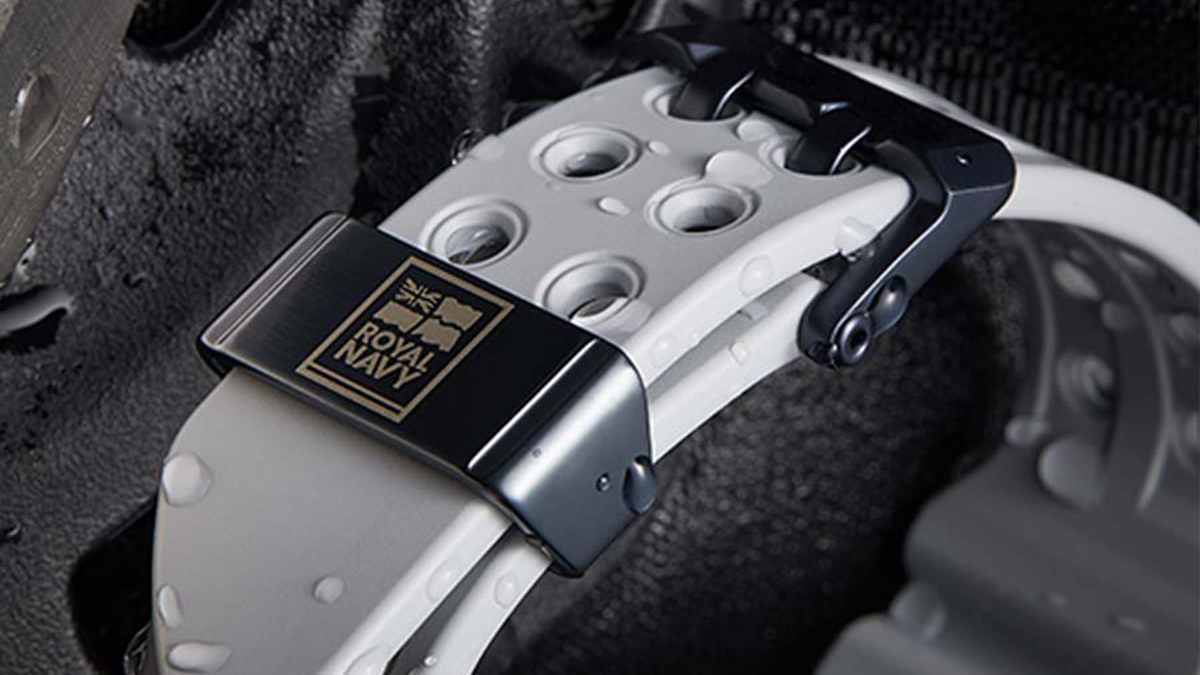 Finer details include oversized hour markers and hands that make the time easy to read and some Royal Navy graphics. Features-wise, it gets a tide graph, diving mode, LED illumination, and the ability to connect to a smartphone via Bluetooth. This thing is solar-powered, too, so you know the chances of it ever running out of juice are slim to none.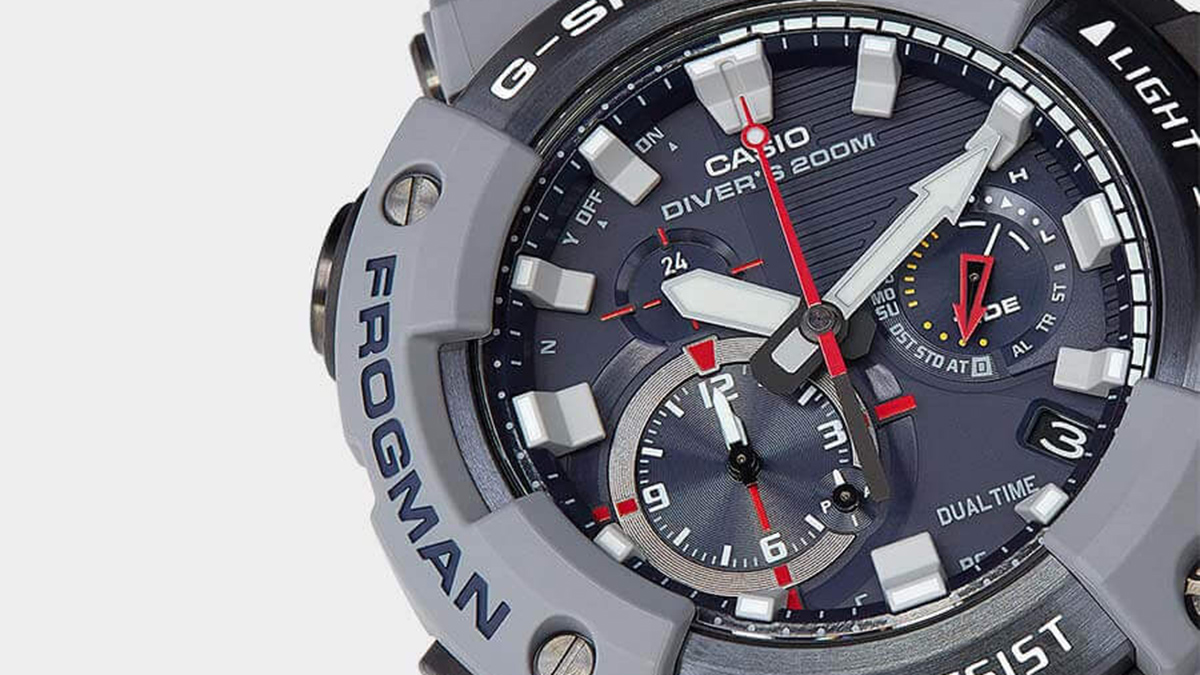 How much? The Royal Navy x G-Shock Frogman carries a £799 price tag (a little under P54,000). It isn't available yet, though, as it's slated for an April 2021 release.
Think G-Shock drew inspiration from the right vehicle for this release or did you have something else in mind? Let us know in the comments.