If you're a keen gamer, you're probably already well aware that sprawling retro sci-fi role-playing game Cyberpunk 2077 landed on December 10 alongside the new PlayStation 5 and Xbox Series X. You may even be organized enough to have already faked your own death in order to clear a substantial enough space in your diary to enjoy it.
What you might not be aware of, however, is the extent to which this game caters to lovers of all things automotive. Developer CD Projekt Red has crafted a wide variety of retro-futuristic, '80s-inspired rides for cutting about in the game's vast metropolis of Night City. What's more, motorcycle-loving actor Keanu Reeves's character, Johnny Silverhand, has his own unique remix of a beloved car synonymous with the decade of synthesizers, neon lights, and highly flammable hairdos.
Read on to discover exactly what you'll be driving in the world of Cyberpunk 2077. A world that was probably intended to appear gritty and dystopian, but by 2020 standards is actually looking relatively cheery…
ADVERTISEMENT - CONTINUE READING BELOW ↓

The hero car from Cyberpunk 2077 is the Quadra Turbo-R V-Tech, which boasts Testarossa-style side strakes, but according to the game's fiction is designed as an affordable US response to the supremacy of Japanese sports cars. Naturally, it's packing a V8, but turbocharged for 740hp. It's not entirely clear whether the V-Tech in the name is inspired by Honda's VTEC variable valve timing technology or by VTech, which makes those bleeping electronic children's toys. In this game, it's literally impossible to know for sure.
ADVERTISEMENT - CONTINUE READING BELOW ↓
Recommended Videos
2) Chevillon Thrax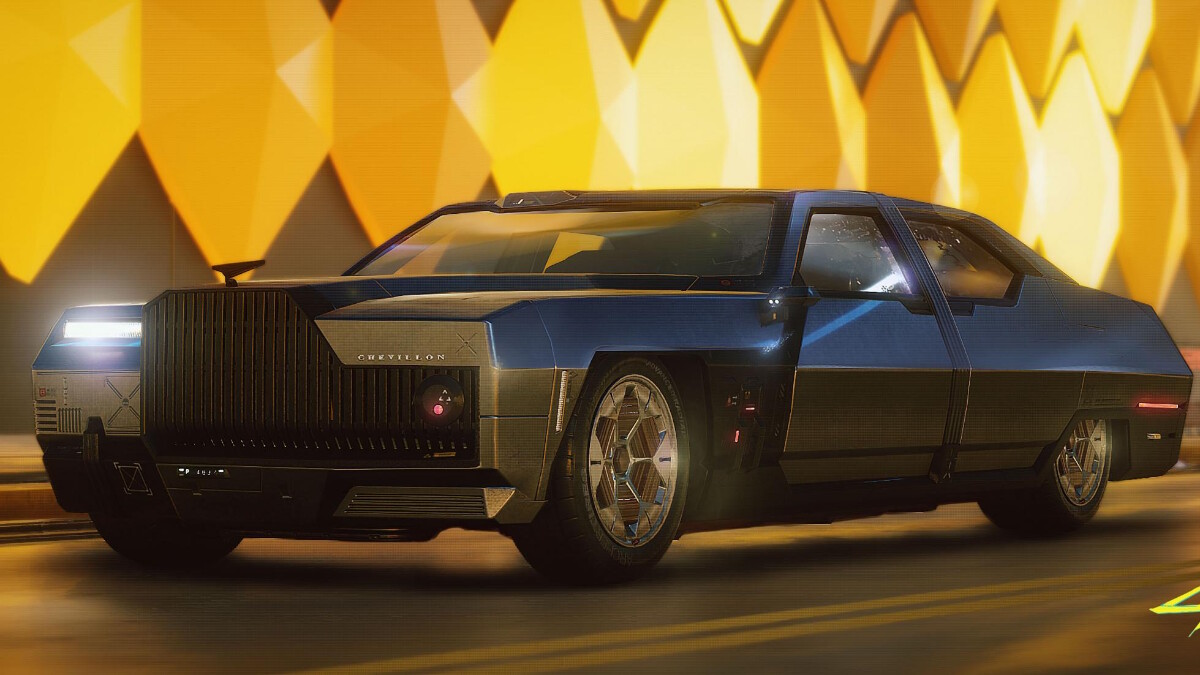 If you'd prefer to waft imperiously through the streets of Night City, allowing the bullets and bodies to simply bounce off your body panels, you'll probably want to plump for the Thrax. It's favored by Corpos, the well-heeled 'mega-yuppie' faction, and is a heavily armored limousine that's so long, it's likely already arrived at your destination before you've even left. Classy by Cyberpunk 2077 standards, but perhaps a car that's better to be chauffeured around in rather than actually driven.
ADVERTISEMENT - CONTINUE READING BELOW ↓
3) Thorton Galena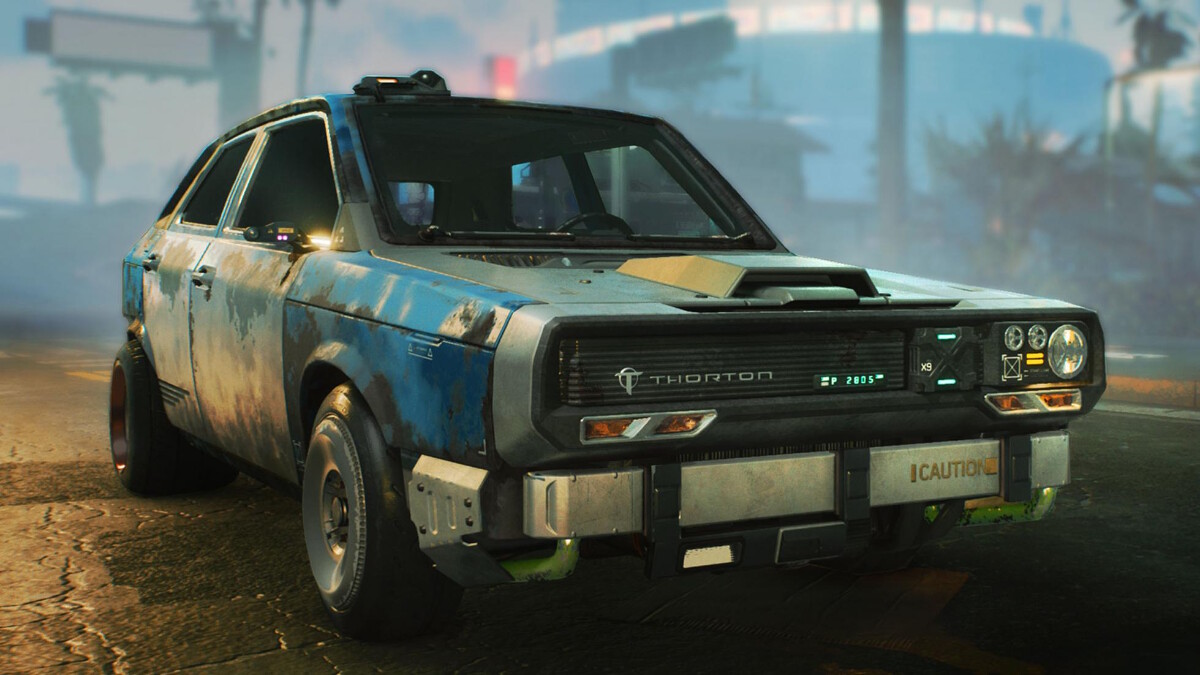 Even denizens of glittering cyberpunk cityscapes need a reliable first car, and the Galena appears to be exactly that. Clearly inspired by the Mk1 VW Golf, it was commissioned by the game's fictional government as affordable transport to keep the lower classes happy after a crippling recession. Not to sound ungrateful, but perhaps they could have considered color-matching all the body panels? Just a suggestion.
ADVERTISEMENT - CONTINUE READING BELOW ↓
4) Arch Nasare CD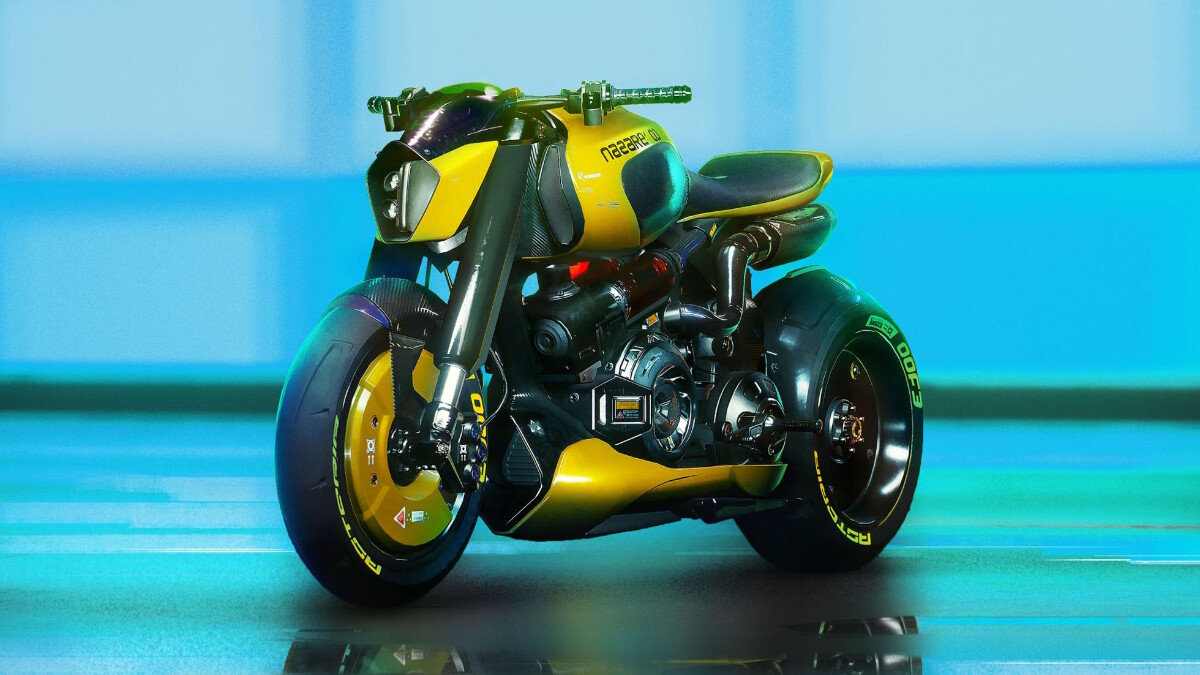 One of only a couple of vehicles in the game that you could conceivably go out and buy, the Arch Nasare CD is based on the Method 143 motorcycle from ultra-low-volume Californian manufacturer Arch Motorcyle. The brand might seem like an obscure inclusion in a science fiction game set fifty or so years in the future, until you discover that Keanu Reeves is a co-founder of the company. It does also help that it looks like the sort of thing Judge Dredd would use to hack about on his day off.
ADVERTISEMENT - CONTINUE READING BELOW ↓
5) Makigai maimai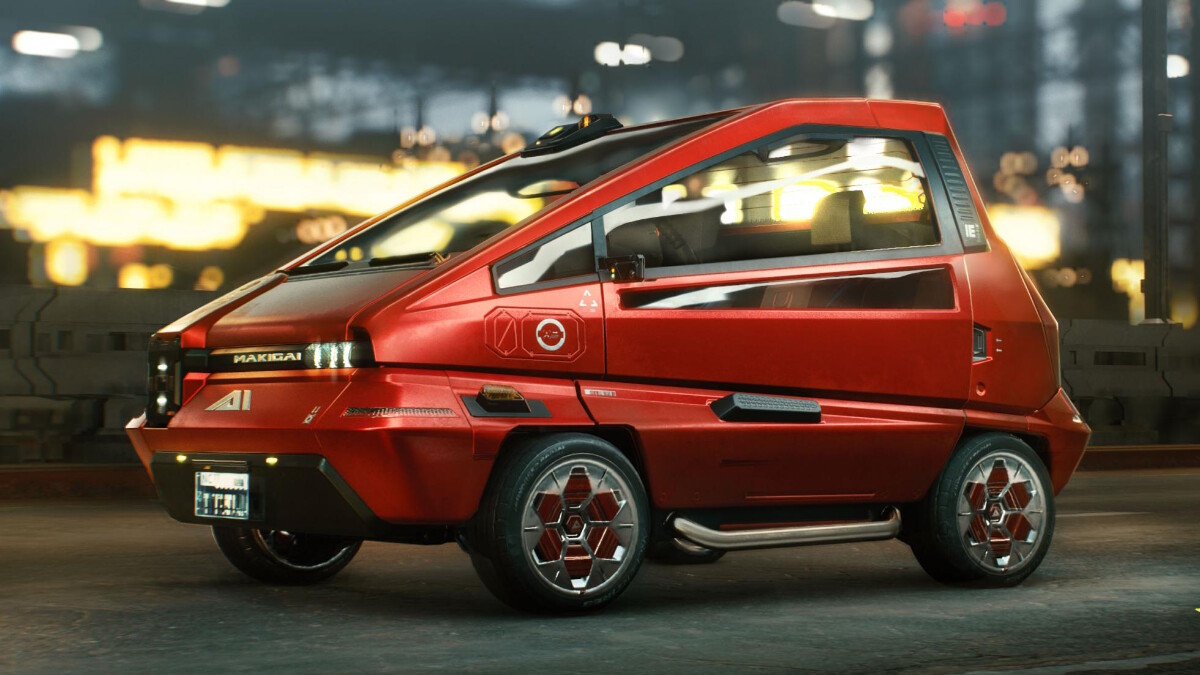 A cross between a kei car and the Johnny Cab from Total Recall, this nippy little Japanese econobox isn't going to be winning any street races, of which there are plenty in Night City. It is, however, easy to steer through heavy traffic and would be an absolute cinch to park, if you ever actually used a parking space in a video game rather than just mounting the pavement at speed and diving out of the driver's side door.
ADVERTISEMENT - CONTINUE READING BELOW ↓
6) Porsche 911 Turbo (930)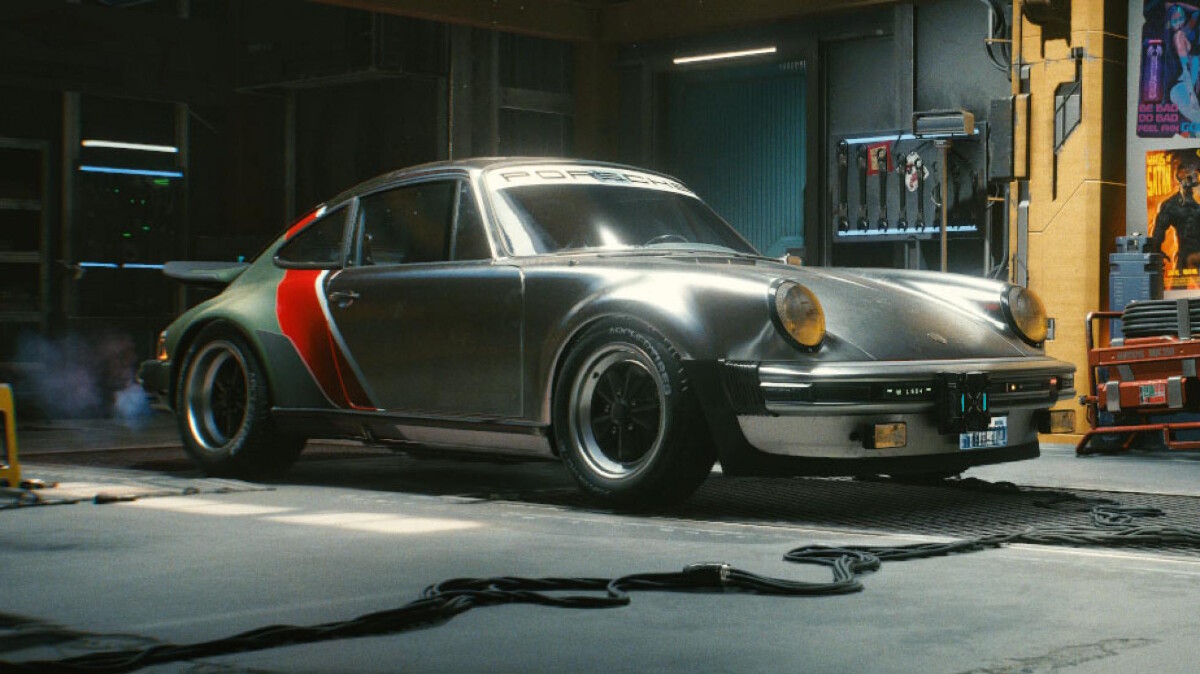 It makes sense that Cyberpunk 2077's biggest star, Keanu Reeves, would have his own one-of-a-kind in-game transport. In the fiction Johnny Silverhand, so-called because he literally has a silver robotic hand, is the deceased lead singer of a band called Samurai. As a result this custom Porsche 930—car produced throughout the '80s—has a mostly bare metal body and a honking great band logo on the rear.
ADVERTISEMENT - CONTINUE READING BELOW ↓
For the most part, the shape of the car remains unmolested, but the modifications that have been made are relatively sympathetic, with a bit of quasi-military styling, rear-view cameras instead of wing mirrors, and some modest sci-fi greebles on the iconic whale tail spoiler.
Reeves' character is apparently dead by the time the game begins and lives as a sort of digital ghost inside the skull of player character V, so given that he's not going to be using it, we're hoping we'll get to stretch its legs ourselves. Oh, and according to CD Projekt Red, in the fiction of the game, this particular 911 Turbo rolled off the Porsche production line in 1977, a nice round century before the events of the game. Awfully convenient…
NOTE: This article first appeared on TopGear.com. Minor edits have been made.