We're now months into working from home to beat COVID-19, and just like us, our laptops and devices have been working hard to keep companies and industries afloat. If you are in the market for a new device to welcome the new year, Lenovo Philippines has rolled out an all-around device to cater to your work and personal needs. Say hello to the first foldable personal computer, the ThinkPad X1 Fold.
If you are constantly lugging around a laptop and a tablet everywhere, the ThinkPad X1 Fold may just be the perfect gift to yourself this holiday season. It's a foldable single-screen, multifunction Always Connected PC (ACPC). When laid flat, the it may be used as a large tablet for presenting reports, or for reading and especially drawing. When folded, it's equipped with multiple layers of mechanical support underneath the screen that can turn it into a laptop thanks to its built-in on-screen keyboard.
The X1 Fold features a 13.3-inch 2K OLED screen supported by a Dolby Atmos Speaker System. It has Wi-Fi 6 capabilities and an optional 5G connection, and is powered by Intel Core Processor with Intel Hybrid Technology and Integrated Intel UHD 11th-gen graphics.
This multi-purpose gadget has a protective outer shell with carbon fiber hinged together to provide tension while folding and unfolding. It also has a leather folio with a graphite layer that dissipates heat and optimizes cooling.
The new ThinkPad boasts a built-in kickstand and a Lenovo Mod pen. The latter comes in handy when taking notes or filling out digital paperwork. There are two side buttons that are customizable through the Lenovo Pen Settings App. The pen uses Wacom Pen protocol with low latency, precise pressure, and tilt detection
ADVERTISEMENT - CONTINUE READING BELOW ↓
Unfold the device and prop up the kickstand, and use the X1 Fold as a laptop with a Bluetooth keyboard or the aforementioned on-screen keyboard. The lower half of the screen can be utilized for note-taking as you watch lectures or attend Zoom calls on the top half. Lenovo claims a battery life of up to 11 hours for this model.
For avid readers, you can also slightly fold the X1 Fold to resemble a hardcover book to read e-books or online articles. Thanks to the Lenovo Mode Switcher software, users can seamlessly transition between modes and have applications rendered properly on the display, whether it be split- and single-screen content.
The ThinkPad X1 Fold is now being offered on a per-order basis for P208,499. If you have the budget for a new PC, why not welcome your 2021 hustle with a new device?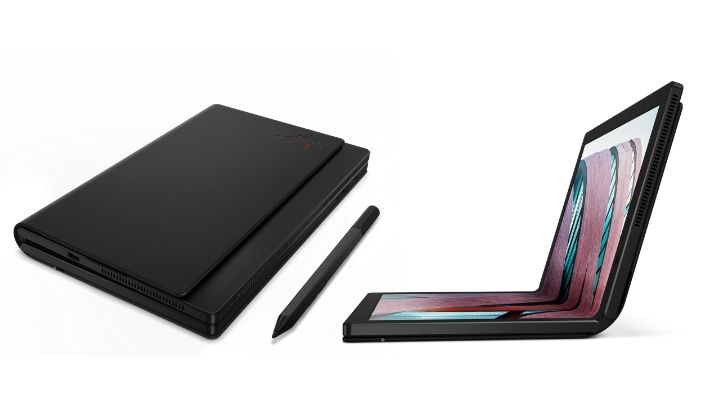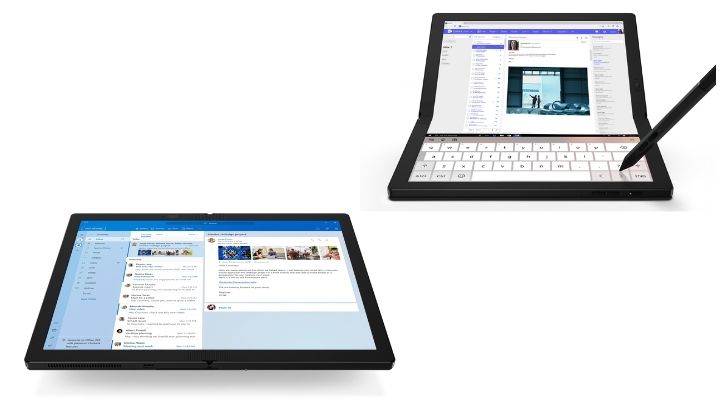 ADVERTISEMENT - CONTINUE READING BELOW ↓
Recommended Videos