McLaren has just revealed its newest creation, and it'll surely get you gearhead parents buzzing. Meet the new McLaren Senna Ride-On, the latest toy car to roll out of the British carmaker's plant.
As its name suggests, it's based on the McLaren Senna, the supercar named after the legendary Ayrton Senna—arguably one of the greatest racing drivers to have ever sat behind a wheel. While the Senna Ride-On isn't necessarily a 700hp+ track car, it's sure to turn heads wherever it goes.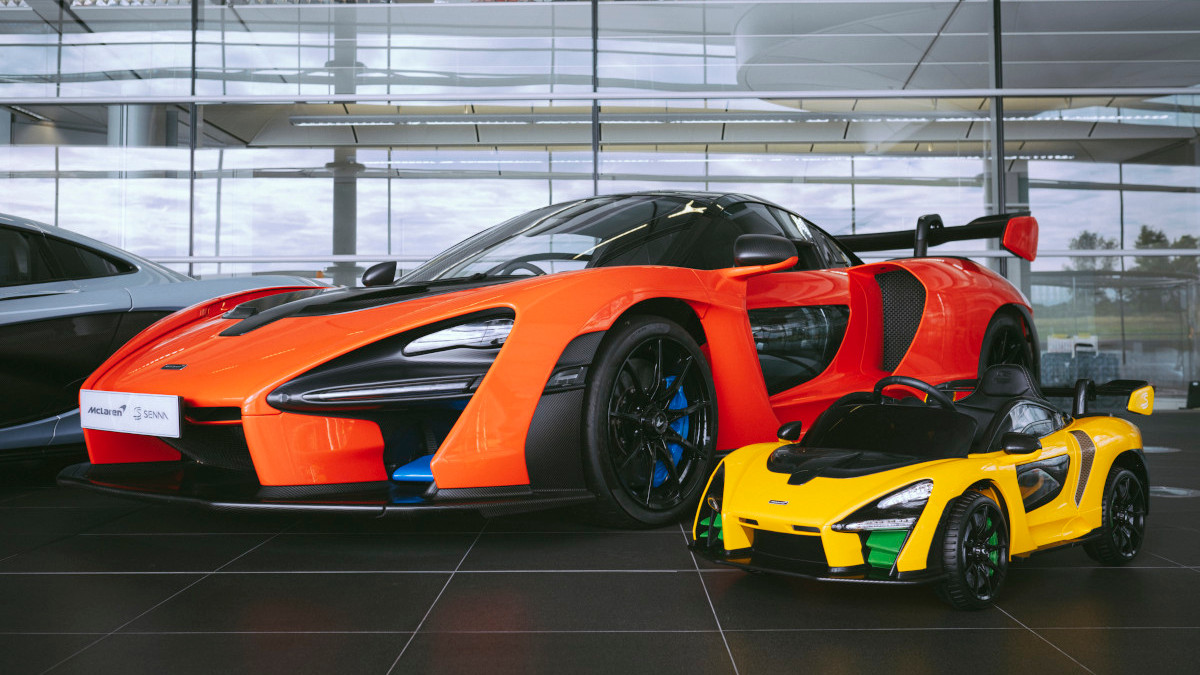 The Ride-On looks just like the real thing—massive air intakes and sleek headlamps up front, more aero-oriented arcs and creases on the side, a large wing spoiler out back, carbon-fiber trims all around, and large black wheels underneath. It also comes in six colors: black, white, Mira orange, Vega blue, Memphis red, and a special colorway. The last one is harks back to Ayrton Senna's race helmet with a yellow exterior and green accents. This one is exclusive to McLaren retailers only.
Continue reading below ↓
Recommended Videos
This little McLaren boasts some added features, too, just like the P1TM and 720S Ride-On models from previous years. There are operational dihedral doors and a working push-start button to activate the Senna Ride-On's engine sounds.
The car also has a working brake with a brake light function for 'precision handling.' Lastly, there's also an infotainment system here that can play music through USB devices or SD cards. Price-wise, this thing will be sold in the UK for £375, or around P24,000 in local currency.
What do you think? Would you give your kid something like this? Check out more photos of it—a few featuring Formula 1 driver Lando Norris—below.