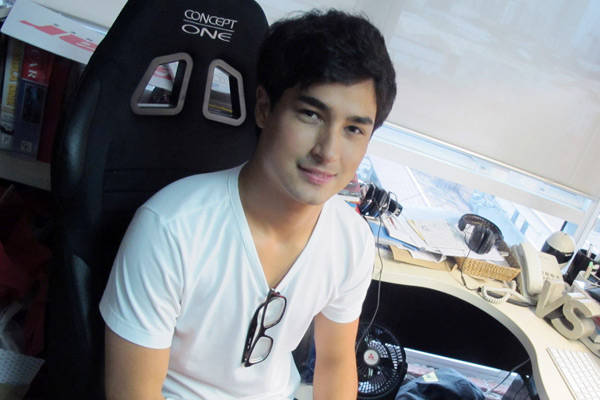 When half-Filipino GP3 race driver Marlon Stockinger paid the Top Gear Philippines office a visit recently, we were able to confirm what many people had already told us: He's a nice, down-to-earth fellow (in spite of his relative fame and swoon-inducing good looks). So, apart from making us feel proud by winning a race in Monaco this year (and therefore making the race organizers play the Philippine national anthem during the awarding ceremony), Marlon has made us feel good just by being the all-around nice guy that he is.
Well, we bumped into him again the other night at the Esquire Ball held in Makati Shangri-la Hotel. And there, we were relieved to discover that Marlon isn't 100 percent perfect after all (we were already starting to feel insecure whenever he made an appearance). When we introduced him to Lexus Manila president Danny Isla, Marlon said he was familiar with Lexus and that he was glad the luxury carmaker was "involved in Formula 1."
We were surprised with his statement because we didn't know of any Lexus involvement in F1. So we thought that Marlon had just given us privileged information, the kind you get when you're able to freely walk the paddocks. We thought perhaps Lexus was soon joining Formula 1, which probably explained the LFA and all.
Continue reading below ↓
Recommended Videos
But when we asked him about it--"Lexus? Formula 1?"--he said: "Yeah, Lexus; they're partners with Red Bull."
Oh. He meant Infiniti, the luxury brand of Nissan (Lexus is, of course, the luxury brand of Toyota).
In fairness to Marlon, we can't expect him to be completely familiar with Infiniti when some car magazines even habitually misspell the brand as "Infinity." True story.
Anyway, Marlon might hang out with us again when we drive the Subaru BRZ. Watch for that story.
Photo by Vernon B. Sarne