Streetwear aficionados and fashionistas, start saving up. The latest Supreme collection has been revealed, and if you're planning on going on vacation, there's a piece in there that might be of interest.
No, we aren't talking about a Supreme-branded hotel (though we're certain there's more than a couple out there already). This is an Airstream trailer built to the streetwear brand's specifications—which is a fancy way of saying it has red and white 'Supreme' lettering all over it.
The aluminum exterior has the Supreme logo applied to it, albeit in (thankfully) modest amounts. Open up the awning, though, and you'll be shaded from the sun by a massive Supreme logo.
ALSO READ:
This Supreme X Mac Tools collab is a hypebeast's dream workstation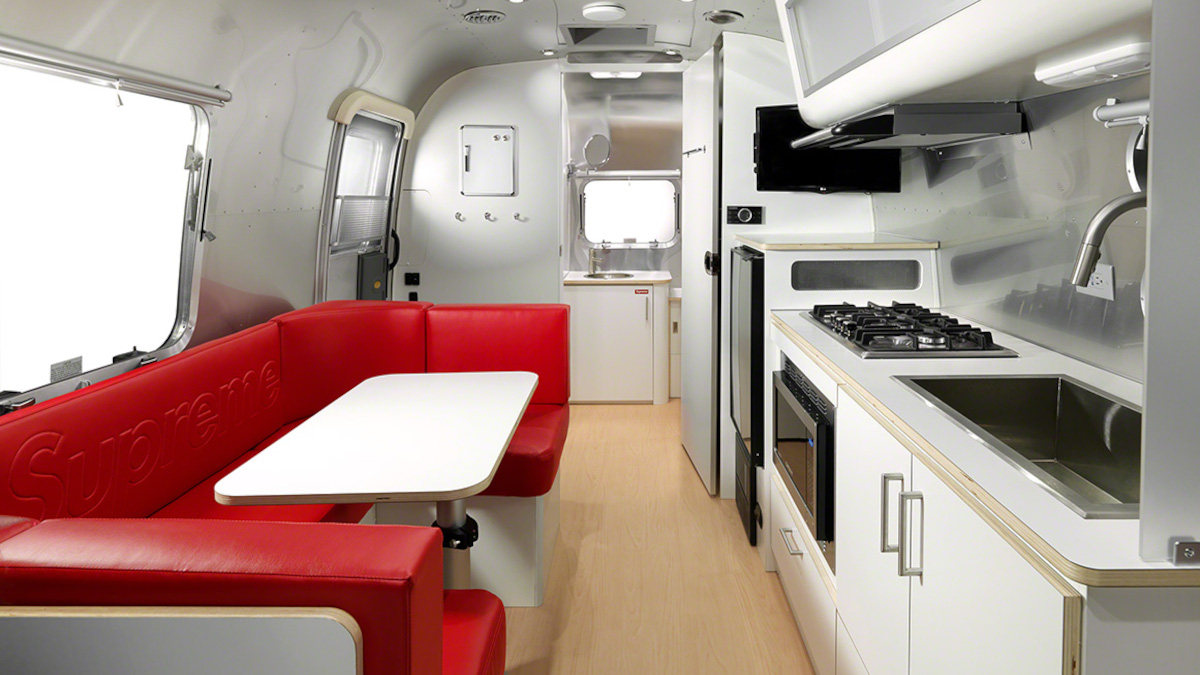 Inside, there's red leather seating with 'Supreme' embossed on it, as well as a mattress, custom flooring, and a fully-equipped bathroom. The kitchen has all of the amenities you'd expect, too, such as a stove, a sink and faucet, a microwave, and a refrigerator. Oh, and there's a television as well.
ADVERTISEMENT - CONTINUE READING BELOW ↓
Actually, we're pleasantly surprised at how tame Supreme's gone with its branding inside this thing. So, how much for a home-away-from-home that lets the world know you're a hypebeast? No word yet, though it's safe to assume it'll cost a pretty penny.
If you're actually considering this thing, we reckon cost isn't an issue—and you're probably planning on towing this trailer with an SUV running on these abominations.
Supreme Airstream trailer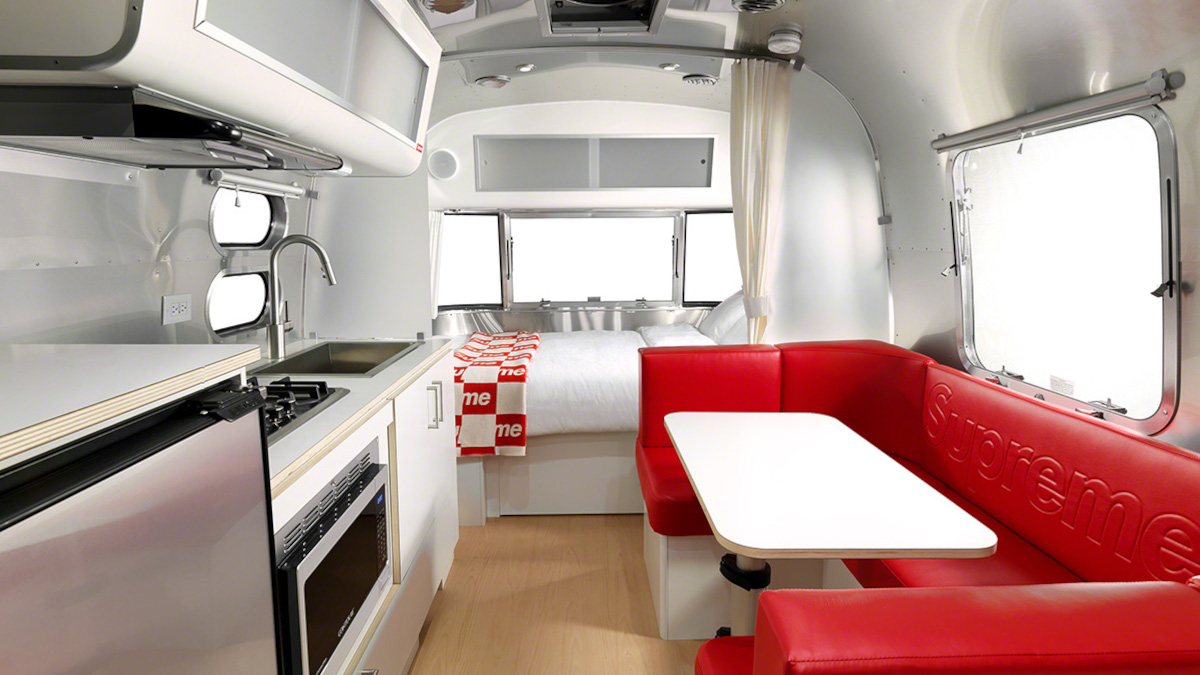 ADVERTISEMENT - CONTINUE READING BELOW ↓
Recommended Videos