"So, a Batman fan walks into a jewelry store…"
No, there's no punchline here. There is indeed a reason for a Batman fan to walk into a jewelry store: Swarovski is selling a figurine of Tim Burton's iconic Batmobile made of jet black crystal, and might we say it looks like it'll make a fine, albeit rather fragile, addition to a Dark Knight fan's mancave.
It won't roll around—the angular wheels should make this obvious enough—and it carries a $599 (almost P30,000) price tag. The Swarovski piece has a total of 473 facets (a fancy term for flat surfaces), and it measures in at 14.9cm in length. The Swarovski Batmobile is described as a "must-have item for any passionate collector and a great gift giving idea for DC fans."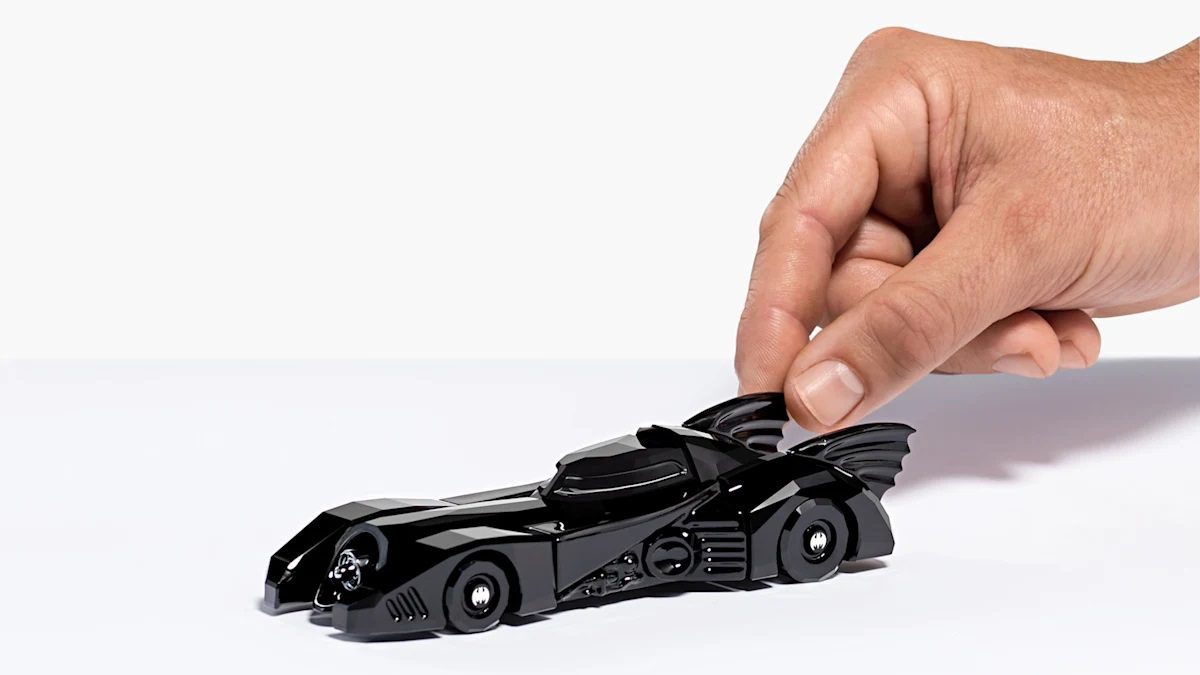 ADVERTISEMENT - CONTINUE READING BELOW ↓
"Decoration object. Not a toy. Not suitable for children under 15," the company stresses on its website. Frankly, we think this is a steep price to pay for something that looks like a toy and will probably be treated as such by a curious five-year-old. Be warned and, more important, put this thing high up on a shelf.
As car guys, we think there are better things to throw your money at. But this is coming from a bunch who would readily shell out the same amount on a box full of plastic toy bricks, so you know what? Go for it.
ADVERTISEMENT - CONTINUE READING BELOW ↓
Recommended Videos