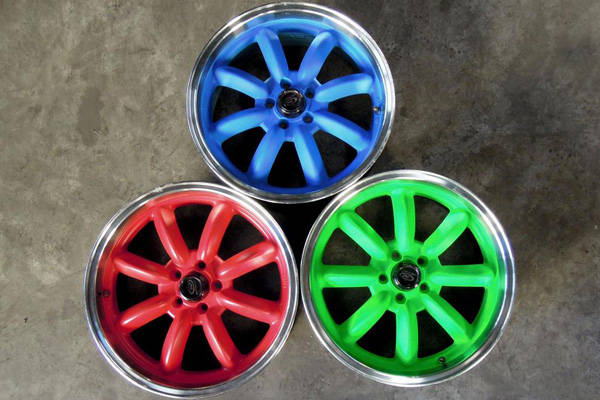 We're starting a new series called "The Facebook Files," which aims to feature interesting finds on the popular social-media site. A find could be a photo, an anecdote, a product, a service, a personality, or just about anything that's worth sharing--just as long as it's motoring-related, of course.
For the first installment, we bring you this post by Speedlab on its Facebook page. As we understand it, this is an instant spray-paint product specifically designed for alloy wheels.
Says Speedlab: "Pretty, pretty colors! Plasti Dip Blaze, P699 per can. Must have a white base coat, which is P599 per can. Two cans of Plasti Dip Blaze and two cans of white coat good for four wheels."
Continue reading below ↓
Recommended Videos
Any takers?
Photo from Speedlab's Facebook page