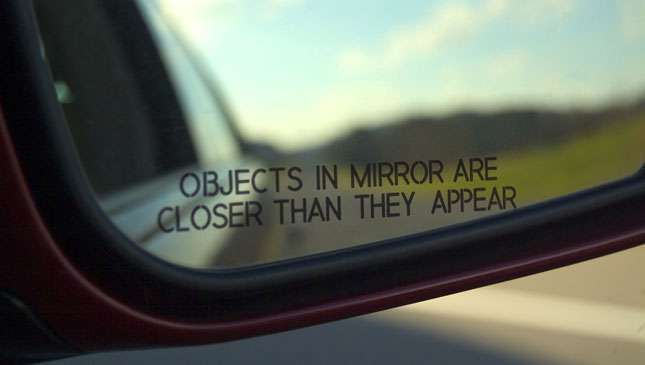 Blind spots in your side mirrors suck while you're driving. They're even worse when you drive in the Philippines and you get blindsided by motorcycles, bicycles, manongs with a kariton, and so on. For many people, blind spots are an unfortunate but accepted fact of driving. No matter how you adjust your settings, they'll always be there. To best deal with them, driving schools teach you that the mirror should show 90% of the road and 10% of your car.
However, there is one method that claims to eliminate blind spots completely. In 1995, George Platzer published a paper examining the geometry of car mirrors. To get rid of blind spots, he recommended the following: First, lean your head left against the driver's side window and set the mirror so the vehicle is barely visible. Then, lean to the right in between the driver and passenger seats, and do the same thing on the other side.
ADVERTISEMENT - CONTINUE READING BELOW ↓
To test if you've set it right, watch a car approach from your rear-view mirror. It should appear in one of the side-view mirrors before it leaves the rear-view. Then it will be visible in your peripheral vision as it leaves your side views. Basically, the viewing angle of your side mirrors will just overlap with your rear view, providing you with full coverage of your back and sides.
The drawback here, however, is that you won't see the flanks of your own car while driving, which can feel off to some people. Still, it's an interesting method to experiment with.
ADVERTISEMENT - CONTINUE READING BELOW ↓
Recommended Videos