For the uninitiated, buying tires can be a daunting task. How can you tell the difference between one black rubber donut from another? Especially those zigzag and straight patterns...what do you call them? Tire treads? What are the differences? Which tire should you buy?
For street tires, there are generally three kinds of treads: symmetric, asymmetric, and unidirectional. Please bear with the technical designations—these terms are more accurate than referring to tire treads as 'the zigzag pattern' or 'the straight thingy.' After reading this, you can demonstrate the depth of your knowledge to your friends.
1) Symmetric pattern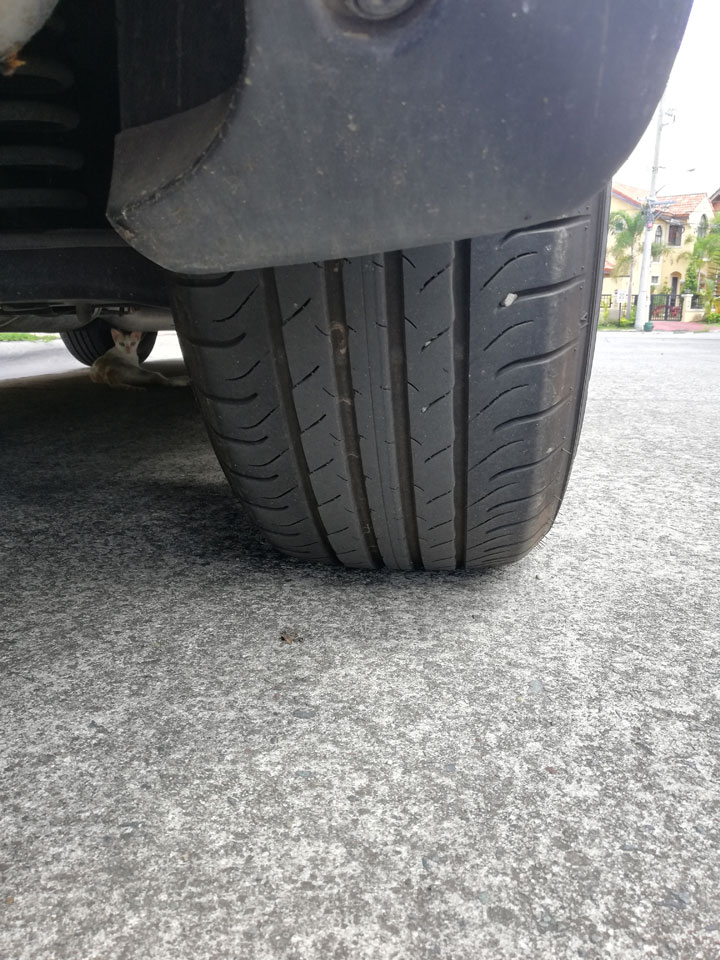 Continue reading below ↓
Recommended Videos
The most common among tire tread variants, so called because the two halves of the tread, left and right, are designed to be exactly the same. Tires with this design can rotate in either direction; they can be placed on either side of the car. They offer pleasant driving smoothness, high directional stability, and good road grip. Also, they generate the least amount of tire noise. They have low rolling resistance, which is good for optimizing fuel consumption, extending tire life, and giving value for money.
Tires with symmetrical tire patterns are usually used for commercial applications.
2) Unidirectional pattern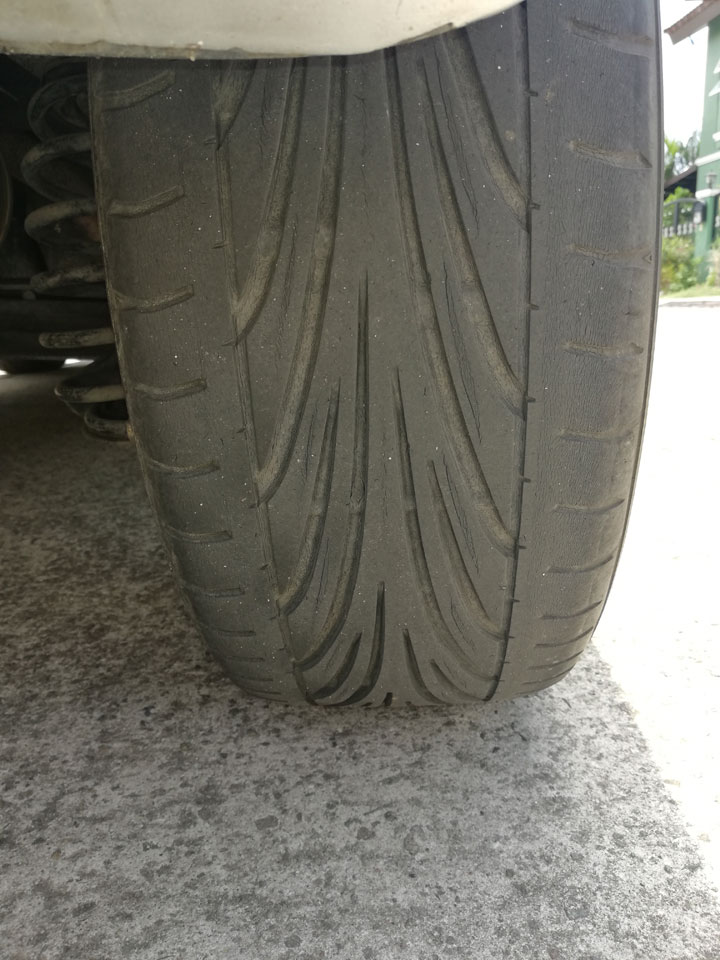 Unidirectional tires can be symmetric or asymmetric. The tread pattern on such tires is usually arranged in an arrow-like design or a V-shape. The most significant characteristic of this tires having this tread pattern is that they are meant to roll only in one direction. They have a mark on their sidewalls indicating the direction of the rotation.
What is this type of tread pattern good for? It's meant to help prevent hydroplaning on wet surfaces. When hydroplaning happens, the tire has absolutely no grip on the road, causing you to lose control of the car. Needless to say, it's very dangerous. Unidirectional designs are able to pump more water out of the way of the tire. The direction of water flow is from the center and out the sides of the tread. This design offer good traction in wet conditions.
3) Asymmetric pattern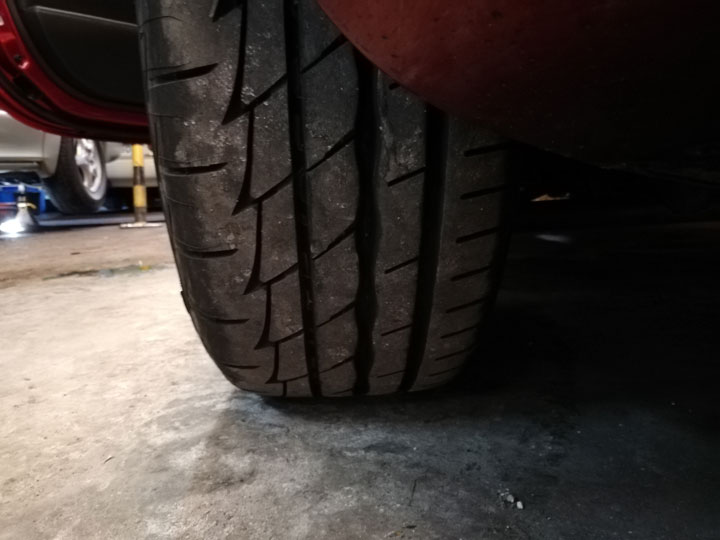 Tires with an asymmetric tread have different patterns between the two halves. They have an inner shoulder and an outer shoulder, so these tires have variants specifically for the right and left sides of the car. They must not be interchanged if their performance is to be maximized. More often than not, an asymmetrical design will also be a unidirectional design.
The designs of the outer and inner shoulders differ based on function. The outer shoulder usually features large tread blocks to provide stiffer lateral resistance; this gives the tire higher grip when cornering on dry surfaces. The inner shoulder is designed for water displacement, to pump water out of the way and provide more grip in wet conditions. An asymmetric design will thus offer high performance in both dry and wet weather.
Asymmetric and unidirectional patterns are performance-oriented and are usually bought by enthusiasts for their special characteristics. Not surprisingly, tires bearing these tread designs usually cost more than symmetrical tires.
Hope this helps you out the next time you're choosing your next set of tires.