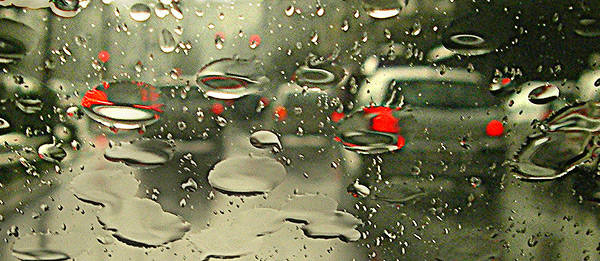 With the torrential downpour a common occurrence these days, we're sharing some tips provided by our friends in the motoring industry on various rain- and flood-related measures that you can do to protect yourself and your car.
* According to Concept One, if it's too late to get your car out of the floodwaters, the best thing to do would be to disconnect the car battery so that the computer box won't get short-circuited.
* If you're a mechanically savvy gearhead, HP Racing advises you to do the following things if you can't move your car to higher ground: Remove the battery, computer box, and head unit; thoroughly spray the alternator with WD-40 and wrap it in plastic; cover the tailpipe and seal it tightly with a rubber band; cover the intake manifold and seal it with a rubber band as well, either on the intake tube after the airbox or racing filter; and thoroughly spray all the sensors with WD-40 as well.
* Drifter and Car Porn founder Ian King also posted a lot of useful flood-driving tips in his Twitter account, like if you're using a car with an automatic transmission, it's best to shift it to Low (or '1') to keep the engine's revolution up and keep water from entering the exhaust pipe. For vehicles with a manual transmission, King advises its drivers to ride the clutch pedal to keep the engine's revs up and prevent it from stalling.
Continue reading below ↓
Recommended Videos
* Lastly, Volvo Philippines is advising car owners not to turn on the car's ignition if it has been submerged in floodwater deep enough to reach the doorsills, exhaust pipe, or any part of its electrical system as it may result in damages to the engine components.
With the amount of rainfall the monsoon rains have showered upon the metro, and with various news reports saying that this will continue until tomorrow, August 9, we hope these tips will be useful to you. Stay safe, everyone.
Photo from SXC.hu