Hope for the best but expect the worst. It might not be the most upbeat mantra to live by, but keeping it mind can certainly save you from disappointments, headaches, and other potential disasters. Sure, be optimistic all you like, but just be ready in case something bad happens.
As motorists, one of the most common things you should prepare for is a flat tire. It can happen anywhere, at any time, and without warning. Before hopping into your car and driving away, it's important that you have all the necessary tools and know-how to solve this situation if the need arises. This means that the following tire-change tools should always be in your car—and in good working order—at all times. 
1) Spare tire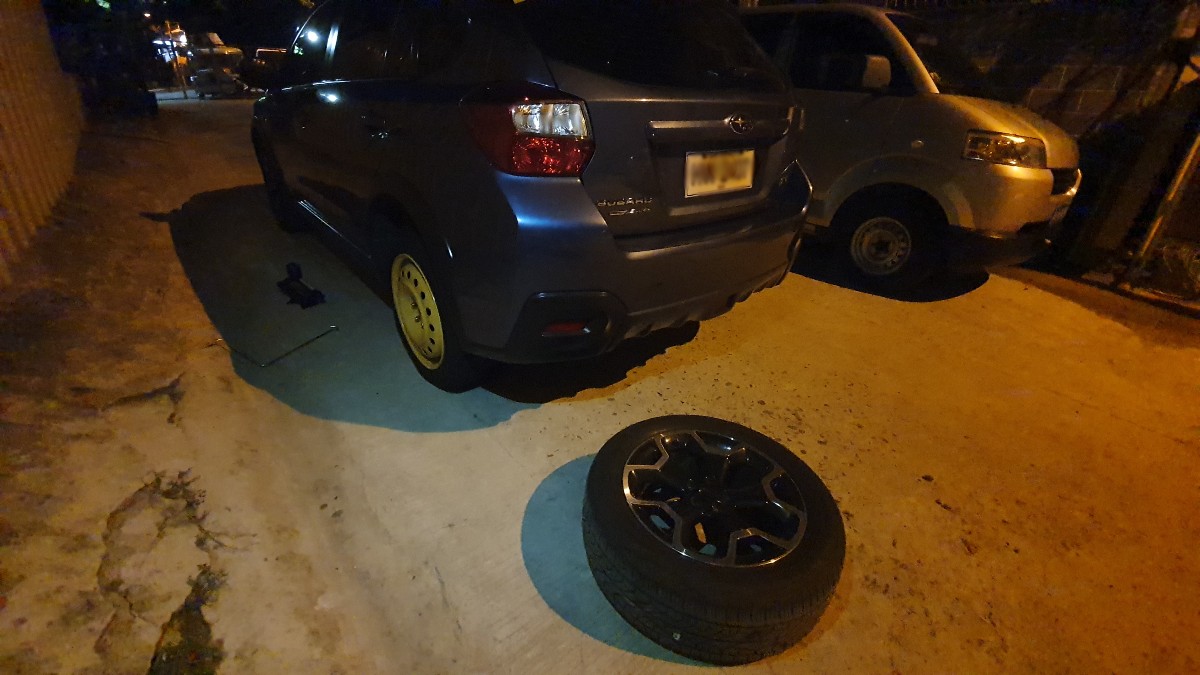 ADVERTISEMENT - CONTINUE READING BELOW ↓
This one goes without saying, since there's no point changing a flat tire without having another to swap it with, but you'll be surprised how many people take their dealership-issued spare for granted. Not only should you have your spare tire in your car, but it requires some upkeep just like the other four on the ground. 
A common mistake is ignoring the spare's tire pressure when going for your routine inflation. As a result, some people find themselves having to swap a flat tire for an underinflated one, which creates an entirely different problem. Checking the spare's pressure regularly and inflating it as needed will prevent this. 
As for how much air you'll need to put into your spare tire, that'll depend on the kind of you have. Some manufacturers issue what is essentially a fifth tire, meaning that it's the same size and spec as the other four. Others will issue a smaller one meant for limited use and speed. If in doubt, check the sidewall of the tire or your car's instruction manual. 
ADVERTISEMENT - CONTINUE READING BELOW ↓
Recommended Videos
2) Early warning device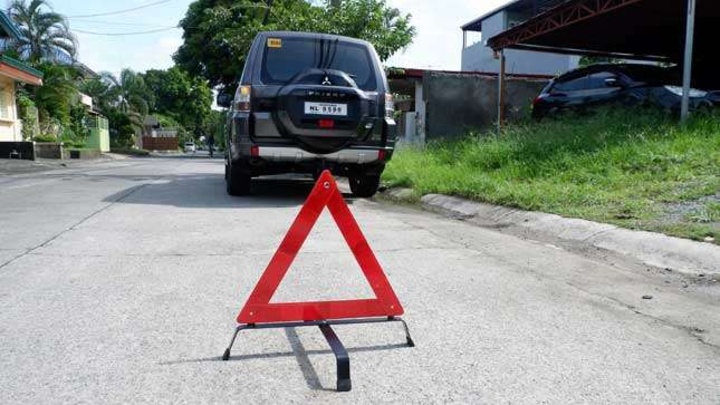 This gadget doesn't have anything to do with the tire-changing process itself, but it's still essential for legal and safety reasons. 
First, the legal part. Land Transportation Office Memorandum Circular No. VFT-2012-1609 states that early warning devices (EWD) are mandatory on all motor vehicles except motorcycles and tricycles, and must be carried at all times. The document also states that EWDs must be installed at least four meters in front and behind a vehicle "if it's stationary for any reason, or it is compelled to stop on an area where standing or parking is prohibited."
ADVERTISEMENT - CONTINUE READING BELOW ↓
As far as safety goes, EWDs are designed to warn oncoming motorists that there is a stationary vehicle ahead so they can avoid it. Their reflectorized surfaces help with nighttime visibility, too. 
3) Car jack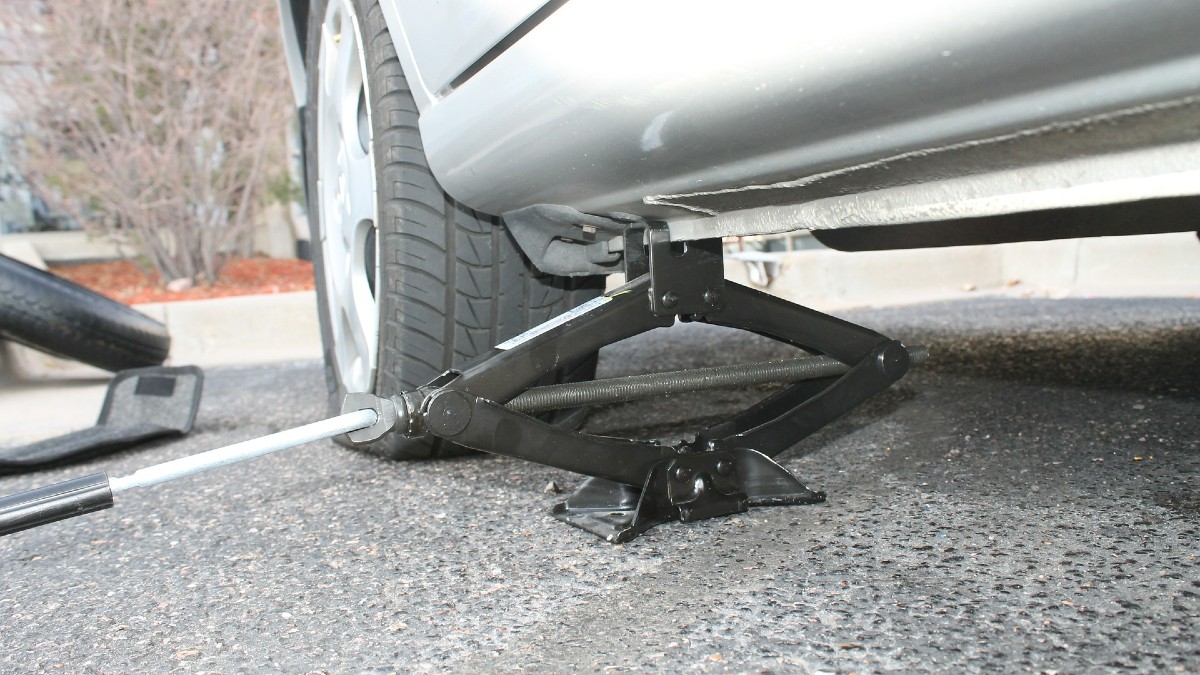 Nowadays, brand-new cars usually come with a jack from the issuing dealership. If not, then you should buy one right away and keep it stowed in your car. If you're going the latter route, then you will want to invest in a good-quality one that will last you throughout your ownership experience. Remember, the jack has to be able to support the car's weight, so it's not something you'll want to scrimp on.
ADVERTISEMENT - CONTINUE READING BELOW ↓
4) Lug wrench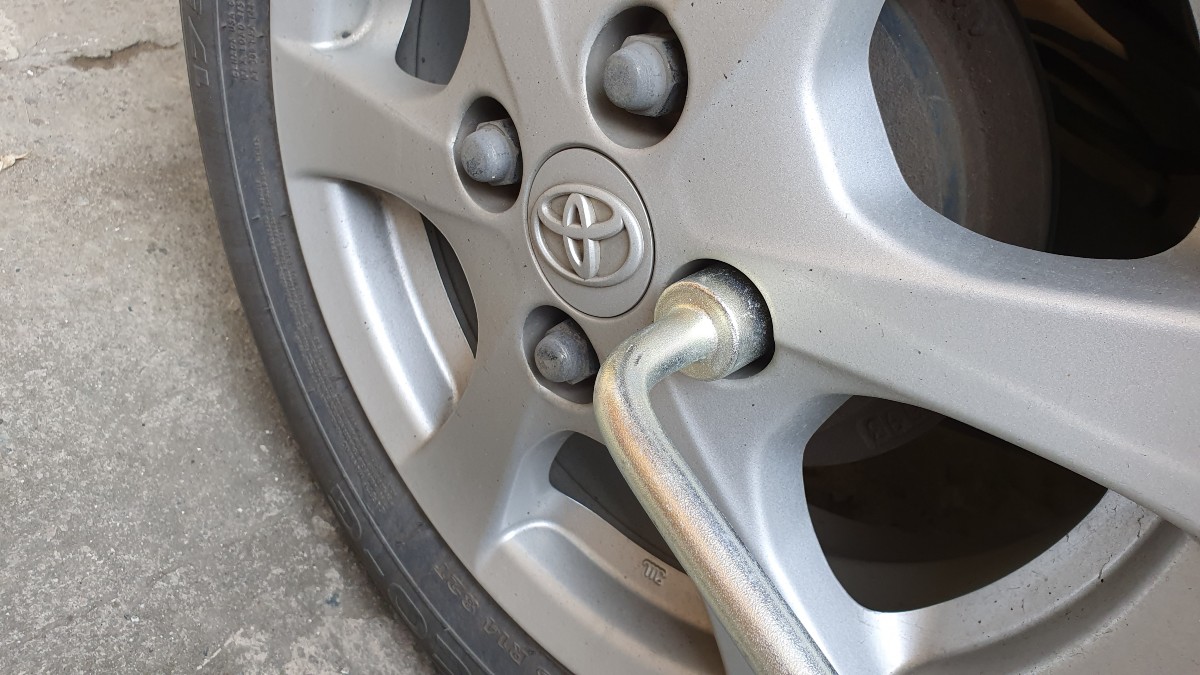 Now, this is the actual tool you'll use to remove and replace the tire. Make sure that your wrench is the right size for your tire's lug nuts. If it's the kind that has a separate socket that fits over the lug nut, make sure to keep that in a secure place within your vehicle. 
ADVERTISEMENT - CONTINUE READING BELOW ↓
5) Wheel chocks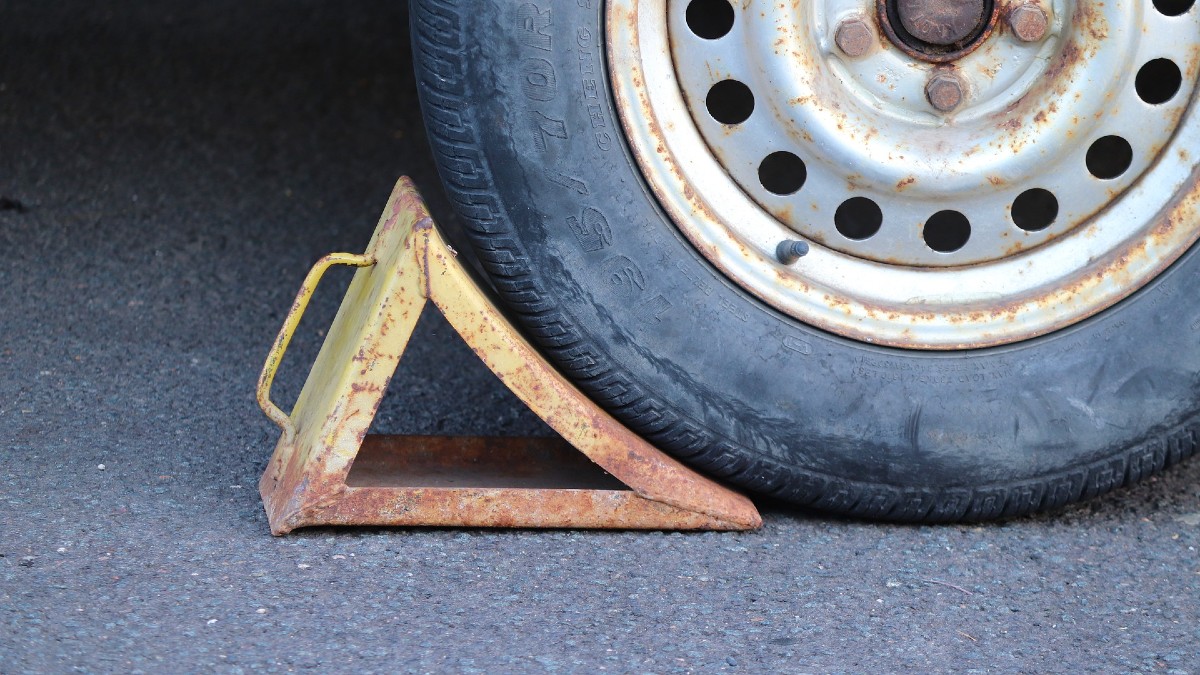 An oft-forgotten but great thing to have in case of an emergency. Wheel chocks act as an added safeguard against your car rolling as you change the tire. If you don't have one handy, a spare rock on the side of the road can suffice. 
ADVERTISEMENT - CONTINUE READING BELOW ↓
Now, if you want to go the extra mile, you can also bring the following along with you. They're by no means necessary, but they might make changing a tire a lot easier.
6) Gloves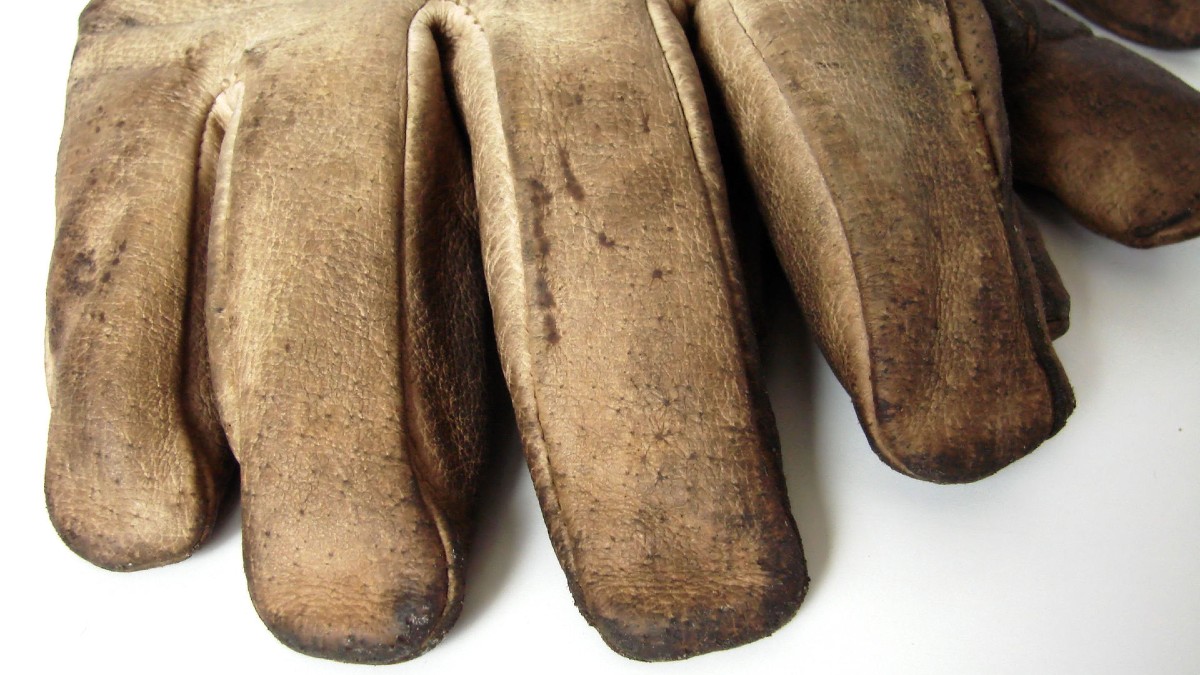 Changing a tire is heavy-duty work. What's more, the parts you'll be moving around can build up heat during your drive. You can save your hands some wear and tear by purchasing a pair of work gloves.
ADVERTISEMENT - CONTINUE READING BELOW ↓
7) Metal tube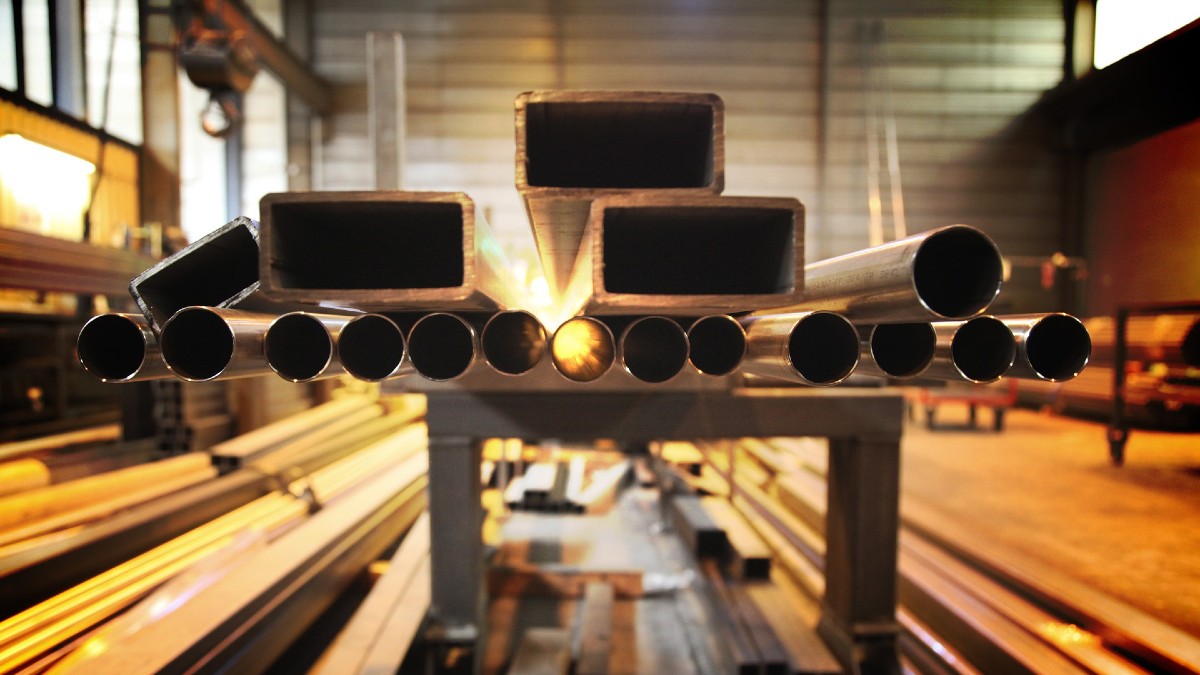 If the tire was installed using power tools, or if it's simply been bolted on for years on end, then the lug nuts can become very difficult to remove despite all your elbow grease. A metal tube which fits over the lug wrench can be used as a lever to make taking the bolts off easier. 
ADVERTISEMENT - CONTINUE READING BELOW ↓
For other tools you should keep handy in your vehicle, you can check out our guide here.