What does it take to join an enduro competition riding a 250kg, 1,254cc adventure motorcycle? Super-strong muscles? Extraordinary technical knowledge of the motorbike? Extensive off-roading experience? Balls of steel?
For Pietro Jaldon of Davao City, one of the three Pinoys who have been selected for the three-man team that will represent the Philippines to the BMW Motorrad International GS Trophy Southeast Asia qualifier in Malaysia next weekend, all of these are vital to winning an enduro event.
But there's another factor that has helped earned him a slot to the Malaysian round: having the proper mindset.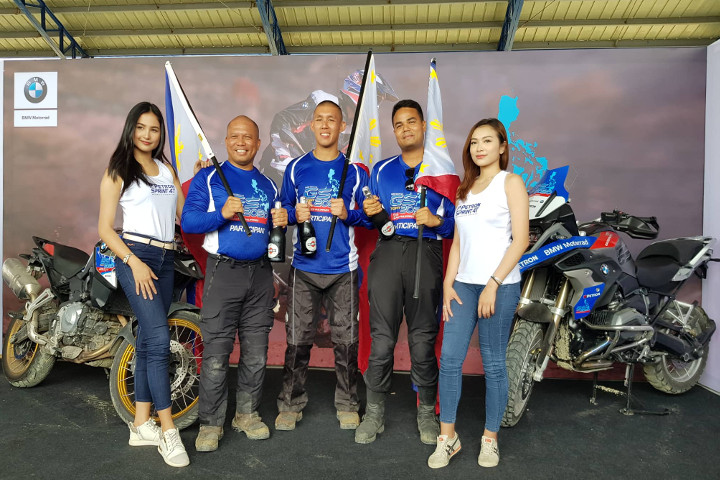 Jaldon (second from right in the photo above) was one of the last three men standing at the conclusion of the GS International Trophy national qualifier held in Rodriguez, Rizal, this past weekend. The other two were Don Lopez from Luzon (second from left) and Shawn Lim (center) from Davao City.
ADVERTISEMENT - CONTINUE READING BELOW ↓
Prior to this, Lim and Jaldon were among the top three riders in the VisMin round, while Lopez was part of the top three in the Luzon leg.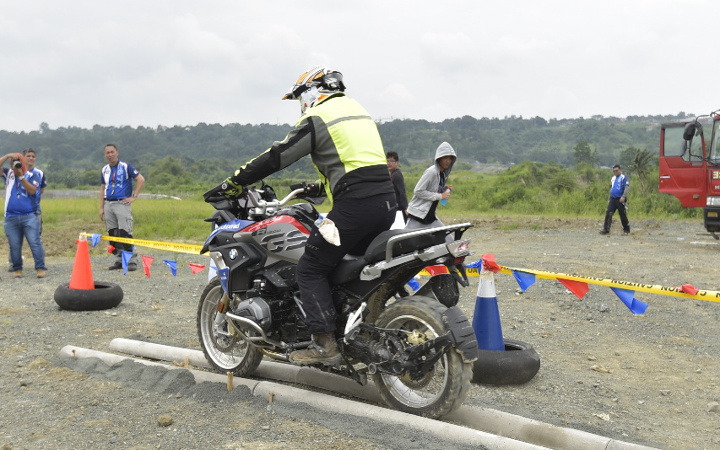 If Jaldon, Lim, and Lopez will be fortunate to survive the Malaysian qualifier on September 21-23, 2019, they will represent Southeast Asia at the 2020 BMW Motorrad International GS Trophy, happening in picturesque New Zealand in February next year.
"Dapat hindi mo pilitin," Jaldon, a former autocross enthusiast, said of his riding approach. "Kailangan mag-strategize ka. Sobrang technical yung course."
Lim, on the other hand, has an advantage when it comes to off-roadding because he has joined motocross competitions before. "You should accept your limitations to be able to adjust to the exercises," he said.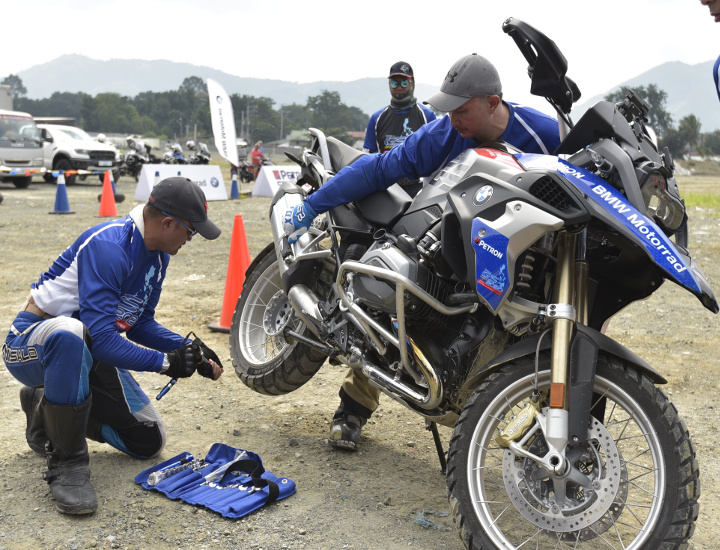 ADVERTISEMENT - CONTINUE READING BELOW ↓
Recommended Videos
There were numerous exercises the competitors had to go through, but it was in the slalom and garage box stages where Jaldon's formula worked to his advantage. In every exercise that mostly required balancing, each rider was allowed to touch his feet on the ground only twice without accumulating penalties.
Here's Jaldon's killer move: In the two aforementioned stages, he did not hesitate to touch the ground a second time in order to prepare his GS motorbike for the next tight turn. Others opted for a clean run, which Jaldon believed was almost impossible because of the narrow course.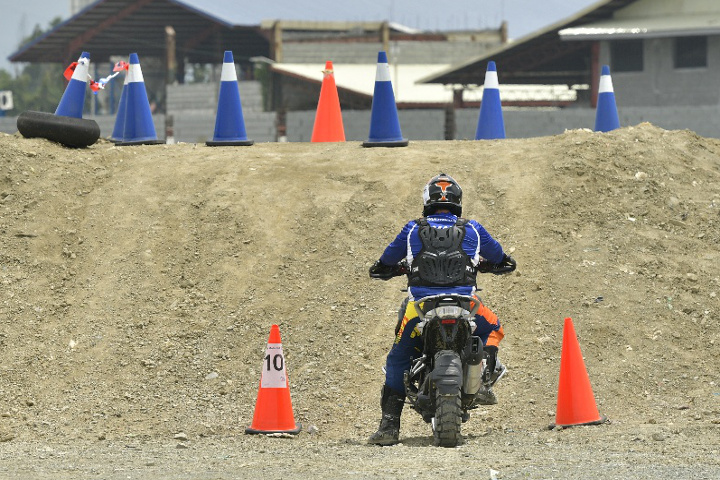 "Yung iba, pinilit nilang ipasok nang hindi ibinababa ang paa para balansehin ang bike, and it proved costly in terms of points," he explained. He also familiarized himself with the track's surface conditions.
Jaldon had prepared himself for the national qualifier by exercising regularly, getting enough sleep, and eating only nutritious food. It is also important, he said, to know the technical details of the GS bike by heart.
ADVERTISEMENT - CONTINUE READING BELOW ↓
Jaldon is anticipating the Malaysian qualifier to be grueling not only in terms of physical activities like a quick tire change and attacking a slalom course, but also when it comes to knowing the history and the technical aspects of the GS series, as well as the special tools dedicated to this sought-after adventure machine.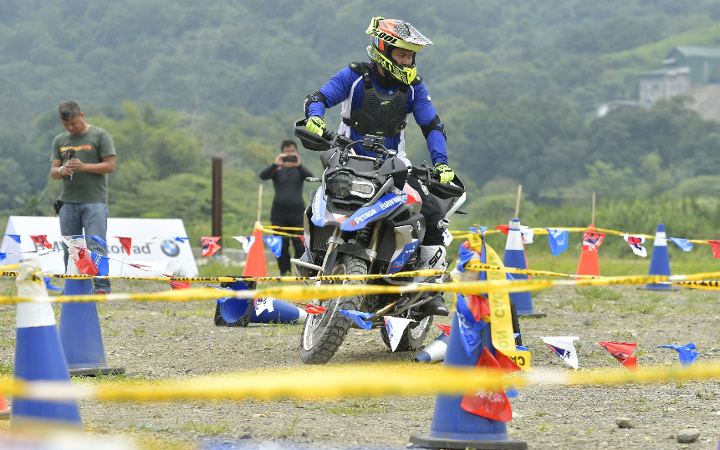 He also expressed appreciation for the all-out support accorded by Wilson Lu of BMW Motorrad Davao to the Mindanao GS riders.
"For me, what's most important is I must enjoy, rather than just thinking of winning," Jaldon added.
To the members of Team Philippines: Bring home the bacon!