Watching Chris Birch on video doing extreme motorbike maneuvers—power slides, wheelies, endos, scrubbing jumps—can make some people think that these moves are easy to pull off.
The eight-time New Zealand Enduro overall champion, three-time Roof of America winner, and seven-time podium finisher at the Red Bull Romaniacs executes all of these stunts with amazing precision and in flawless tempo.
But once you mount a 470lb machine, like the KTM 1290 Adventure (Chris' favorite dune digger), and attempt to do any of these stunts, you'll realize almost everything on video is only best to watch, not to duplicate. And if you insist on trying it yourself, good luck. We bet you'll end up kissing the ground with a damaged bike on top of you.
A limited number of participants in the five-day adventure riding clinic at the Mitas-KRB Off-road Track in Antipolo, Rizal and Mitas Mindanao Enduro Park in Cagayan de Oro City, had a taste of  Chris's scientific training. Riders will attest this program is one of the most fool-proof ways to enhance one's riding prowess—sans nasty injuries and wrecked bikes. The wheelie, for example, takes a long time to master and execute flawlessly. This often means broken bike parts and worse, shattered egos.
Renzo Villalon was among the participants who bought himself a brand-new KTM 500 EXC-F enduro bike a few days before the riding clinic. From his perspective, he appreciated how each skill was broken down into steps that he could follow. At the end of the day, Villalon found himself popping wheelies like a pro.
ADVERTISEMENT - CONTINUE READING BELOW ↓
Here are more feathers on Chris's cap. Among his students were trainers themselves, including Toto Villanueva, a seasoned adventure rider who's also a certified BMW instructor; Mel Aquino, head coach of the Yamaha Off-road Training Camp; Rowie Bautista of KRB Off-road Track; and Alvin Dee, certified BMW tour guide.
Here are five useful tips we got from Chris to help you hone your off-road riding: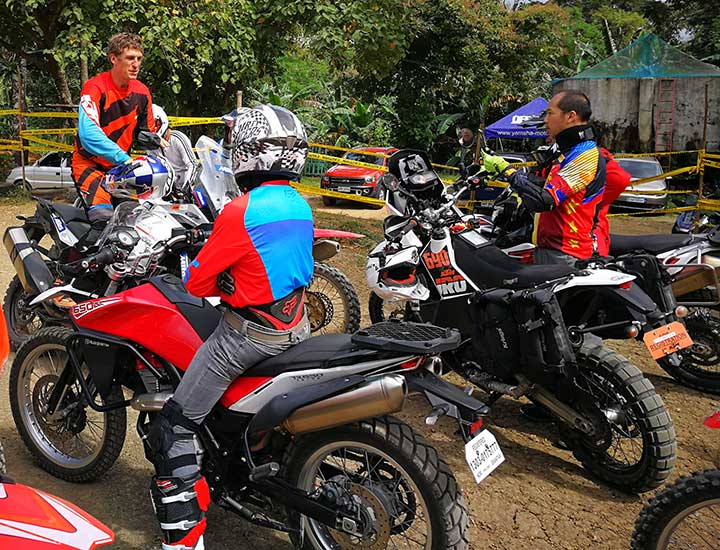 1) Body positioning 
Whether standing, accelerating, braking or turning, all the other skills will follow if you move your body according to the balance, lean angle, and speed of the bike.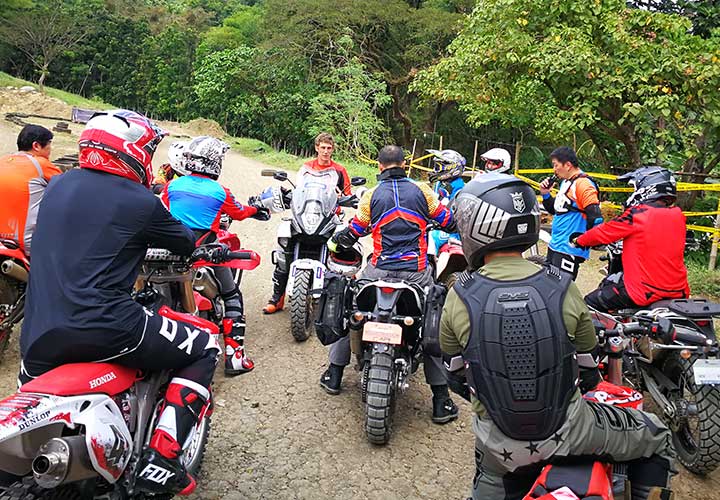 ADVERTISEMENT - CONTINUE READING BELOW ↓
Recommended Videos
2) Cornering 
With a heavy adventure bike, you have to conserve your strength and use technique instead of muscle to make a turn.  Otherwise, you'll tire easily. Sharp and fast corners are taken differently from wider or slower corners. Body positioning, again, is the key.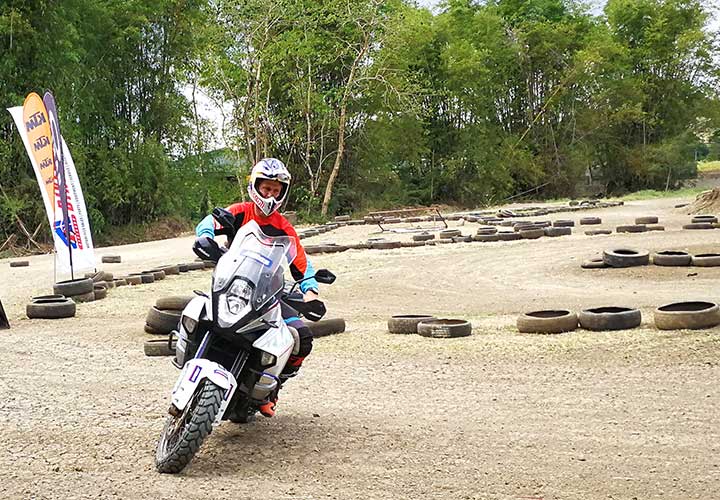 3) Acceleration and deceleration technique
The power and weight of the bike can overcome one's abilities in keeping it under control. Modulating the power and brakes were drilled until they became instinct.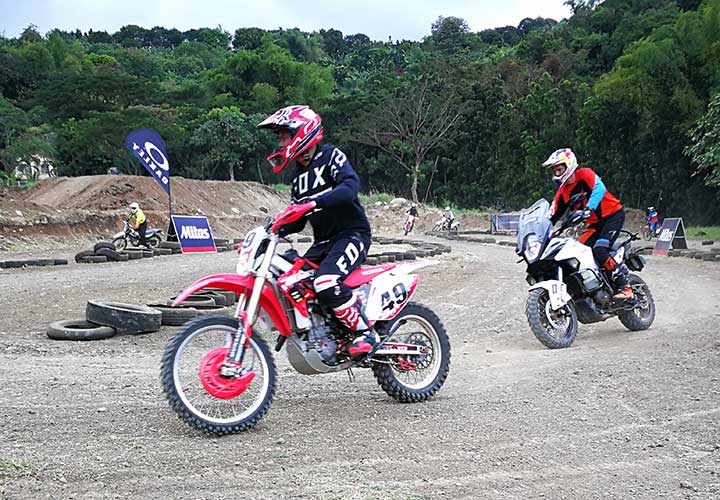 ADVERTISEMENT - CONTINUE READING BELOW ↓
4) Motorcycle setup
Consider everything from handlebar and lever configuration, shift and brake pedal angles, footpegs, suspension settings, and more. Birch taught his logical layout for the bike's ergonomics—to fit the rider and his choice of bike. It makes shifting up and down faster and less strenuous, for example. Pulling and releasing the clutch lever without straining a muscle will make you smoother with the controls. When everything is in the right place, the ride is relaxed and the rider is not exhausted.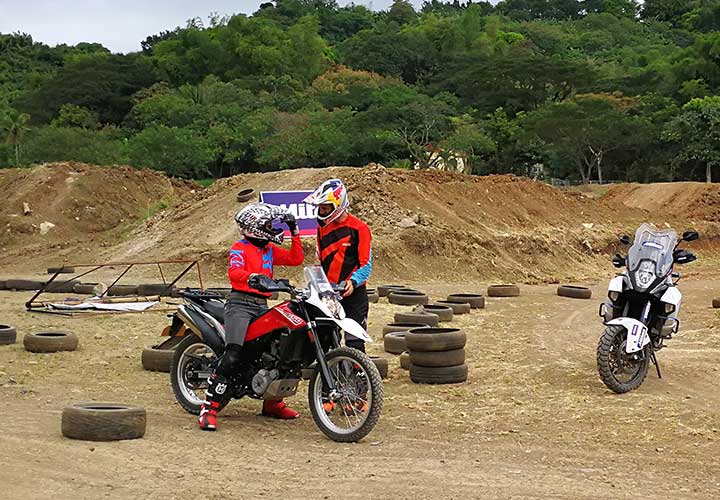 5) Practice
This is not a skill, but a mindset. Chris Birch said it himself: "In the next few months, practice what you learned here today." As an ambassador of KTM and the sport, he reckons if everyone got better, those skills will be passed down to everyone, from the experts to the beginners. "That's how the sport grows," he concluded.
The growth of adventure riding in the Philippines is assured as our local tutors have gained new insights from a world-class mentor. We see these guys are ready for the next level!
When are you coming back, Chris?