Imagine this: You've been driving through the mud and rock for several hours, and are nearing the end of your off-roading adventure. Suddenly, you're faced with terrain that even you trusty 4x4 can't plow through. Perhaps your vehicle is too heavy, or the path heading up has suddenly become too narrow for a full-sized off-roader. Disappointed, you turn your vehicle around and drive home.
Something like the Taurus would have come in handy in this situation.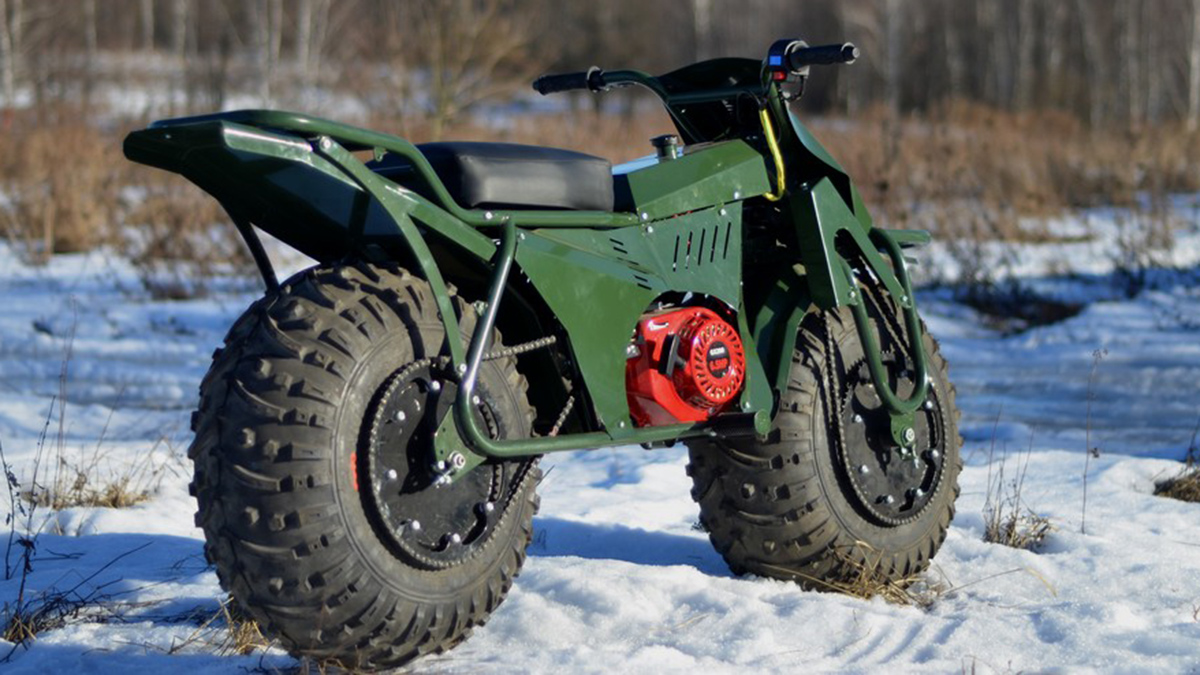 ADVERTISEMENT - CONTINUE READING BELOW ↓
What is it, you ask? The Taurus is about as straightforward a package as you'll find on two wheels. Basically, this thing is a go-anywhere tactical-looking motorbike that you can fit in the back of your SUV.
The Taurus runs on a 210cc gasoline engine, weighs 89kg, comes equipped with laughably chunky off-road tires, and has a maximum speed of just 35kph. Obviously, outright speed isn't this motorbike's strong suit. It's versatility off-road is a great plus, but even we think this isn't this product's main selling point.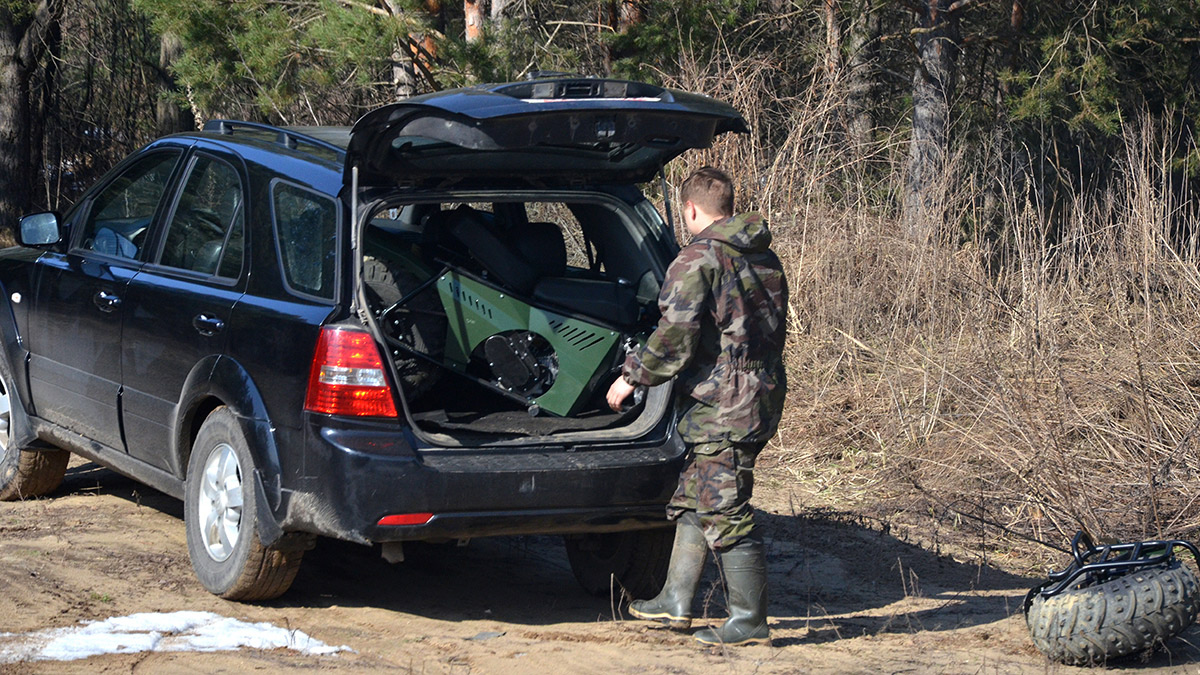 ADVERTISEMENT - CONTINUE READING BELOW ↓
Recommended Videos
The standout feature here is the vehicle's portability. No need for a carrier, or even a rack out back. Its manufacturer didn't just make it light, it designed it to be "collapsable" as well. The front fork features a quick-release feature that allows owners to minimize the bike's form factor just by removing one bolt. Interesting. So, if you're looking to place it in the back of your SUV, simply detach the fork, deflate the tires, and you're good to go.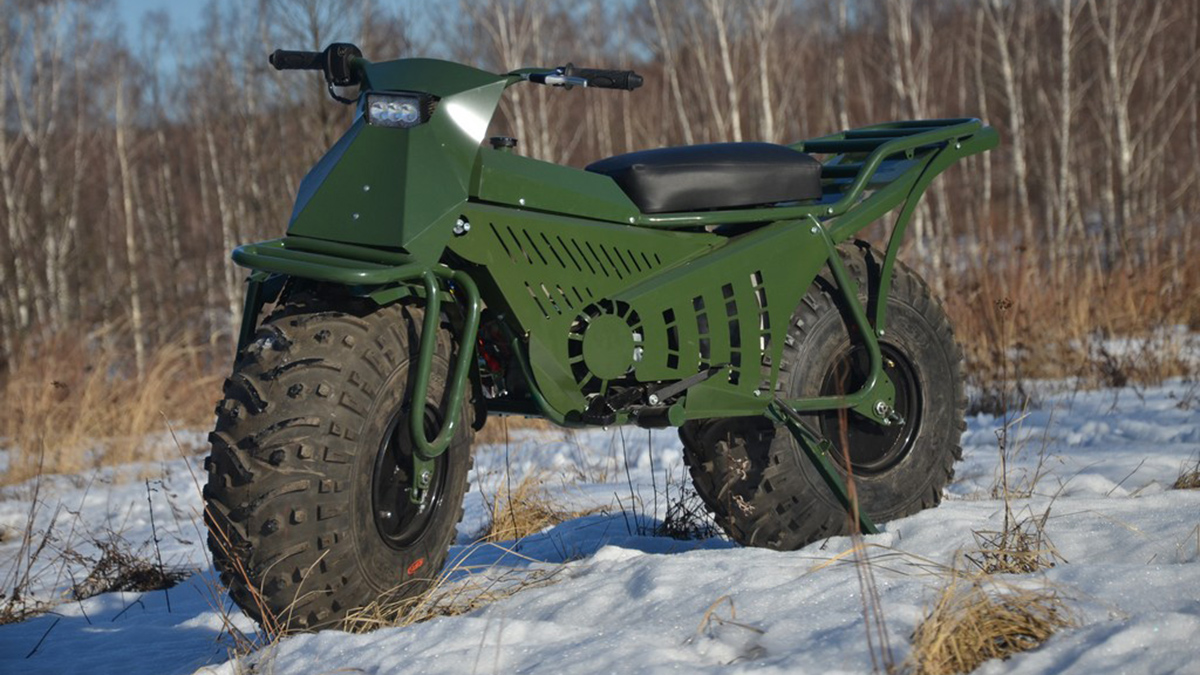 ADVERTISEMENT - CONTINUE READING BELOW ↓
We have to say, having the Taurus in the back of our SUV for off-roading trips is an intriguing proposition. How much to have this thing as a backup in your trunk? It carries a $1,700 (a little over P82,000) price tag. Do you think the little extra versatility this two-wheeler provides is worth that cost? Chime in.