Aston Martin has made a bike. You might remember seeing the AMB 001 back in 2019 (such innocent days), when it was first unveiled. Well now, it's actually moved, putting in some development miles around Pau-Arnos circuit in France.
That's quite important, as this will be a track-only bike. You might have already spotted its lack of concern for such dull details as proper lights, a number plate' or absolutely any semblance of an aero screen. This is a hard-core thing.
A tie-up with 100-year-old bike manufacturer Brough Superior, the AMB 001 is described as "a unique, modern, lightweight ,and powerful sports bike concept," and it pairs a 180hp turbocharged V-twin engine with a lightweight body that gives the 001 a 1000hp/ton ratio, just like a Koenigsegg.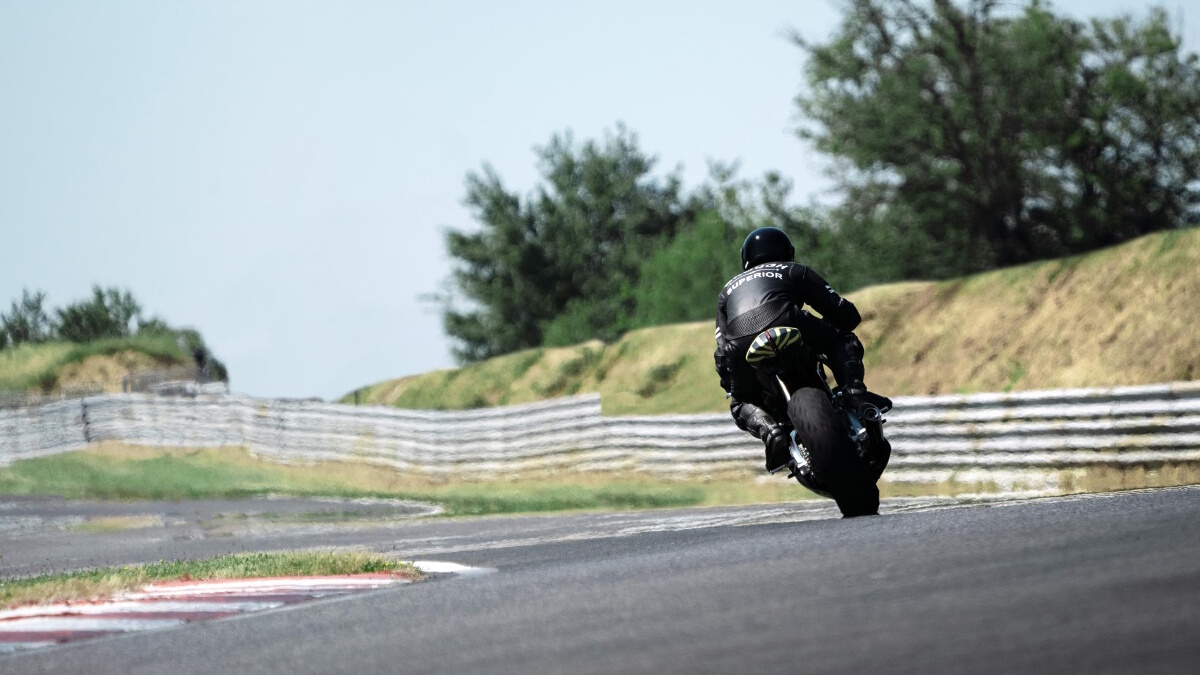 It's Brough's test rider who's been fine-tuning the chassis on track—Aston Martin's four-wheeled development team hasn't had to suddenly buy leathers and learn a new skill—though the British carmaker's camouflage design is covering up the carbon.
ADVERTISEMENT - CONTINUE READING BELOW ↓
Which is a shame, really, as some pictures of the 001 wearing 'Inferno' red carbon weave have been released, too (check them out below). Whether you like vehicles that fall over without support or not, you surely have to admit the details are flipping gorgeous.
And gorgeous is what you'd hope for when dropping €108,000 (P6.09 million) on something you can't ride on the road. Much money for a bike, but cheaper than any other Aston currently costs new...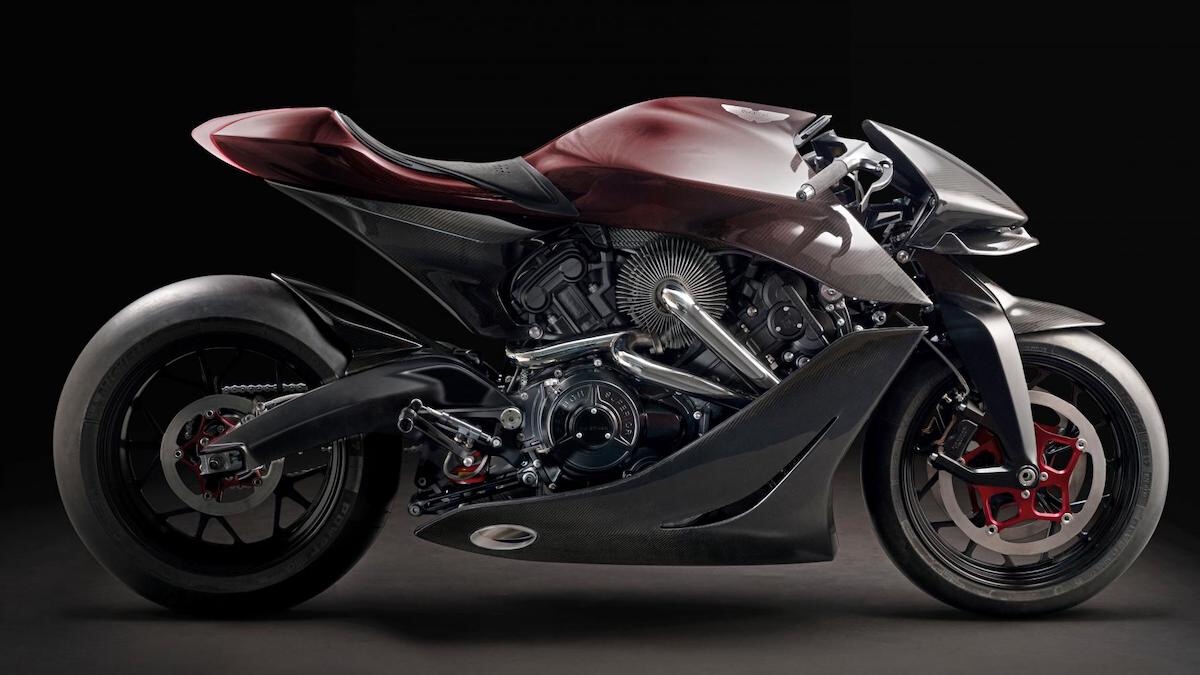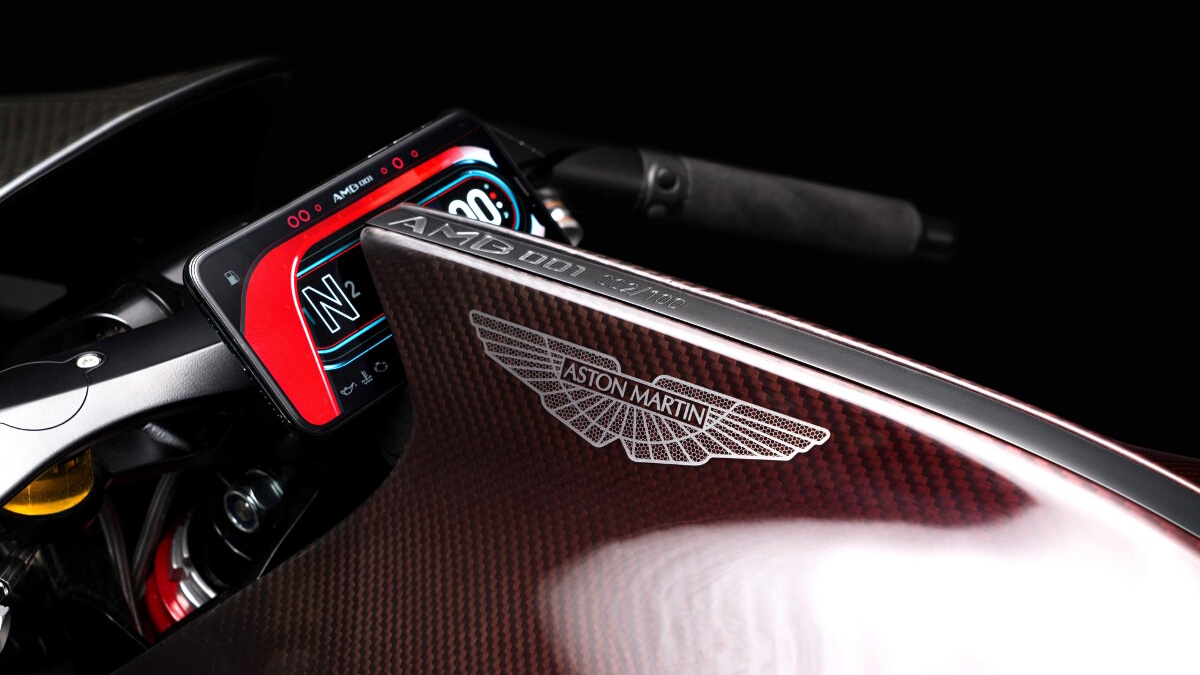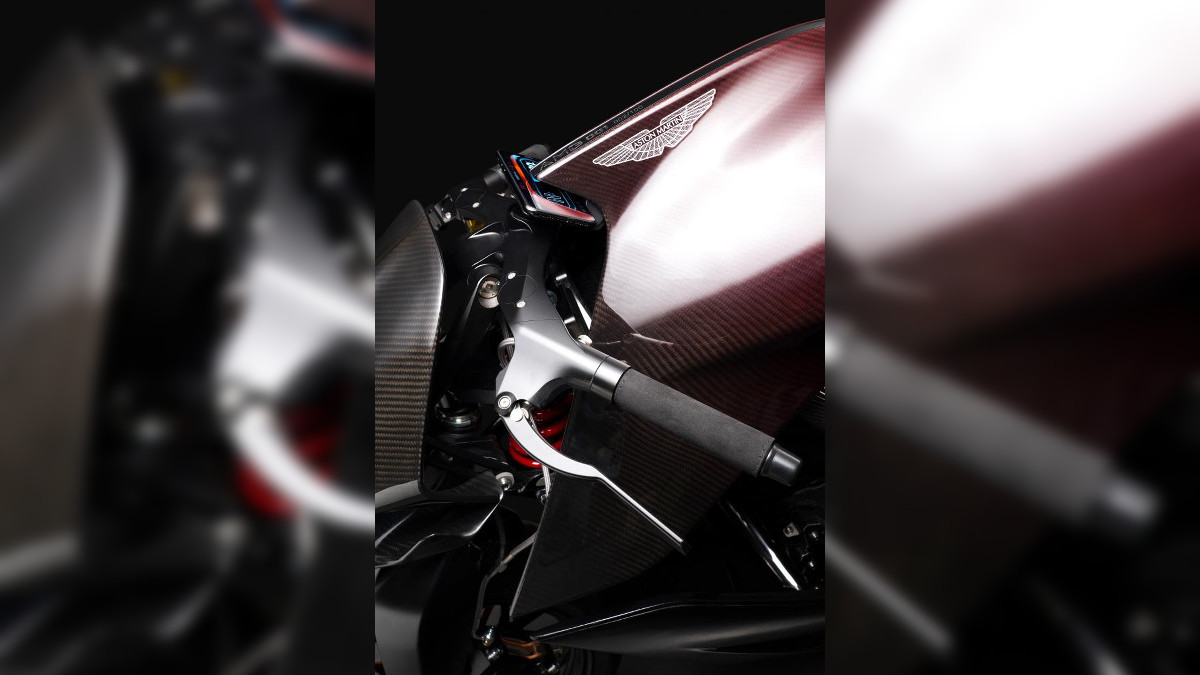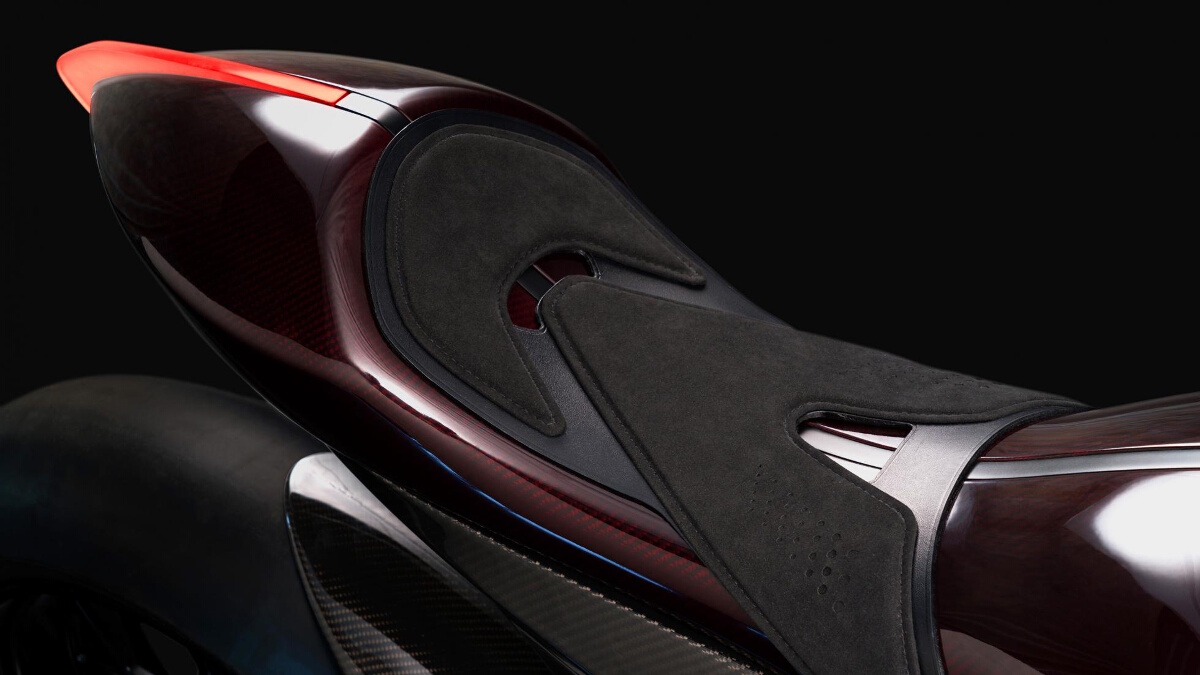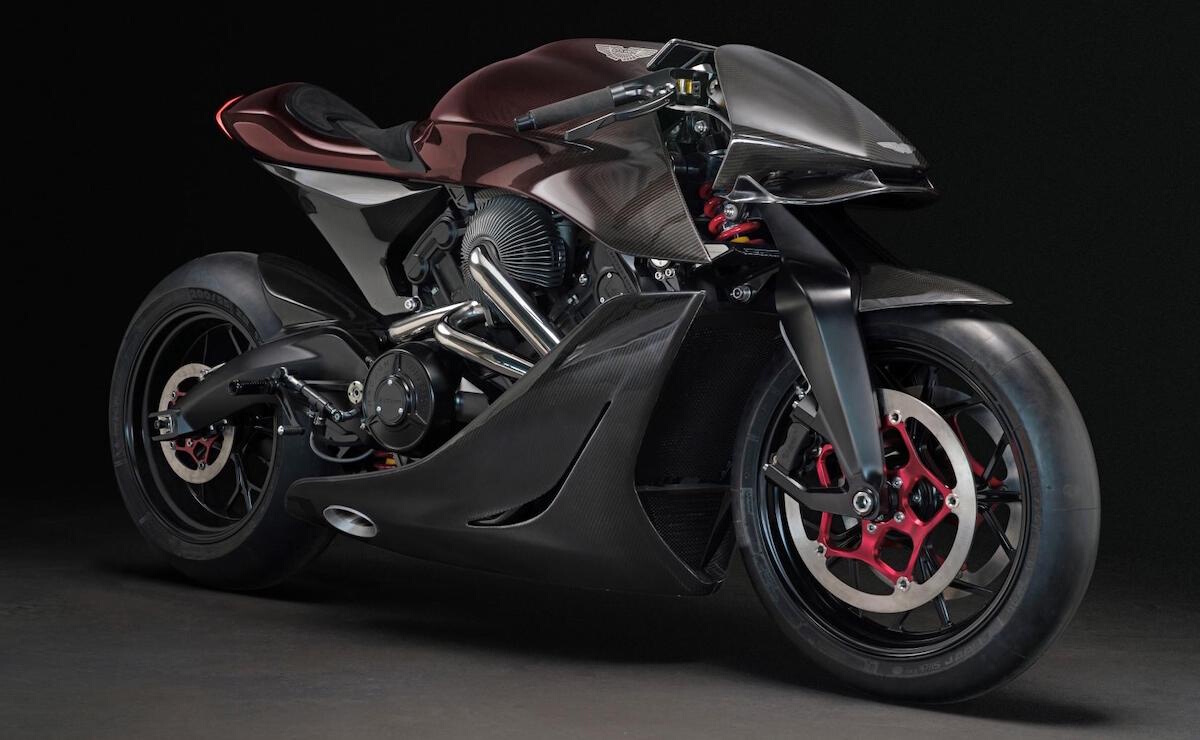 ADVERTISEMENT - CONTINUE READING BELOW ↓
NOTE: This article first appeared on TopGear.com. Minor edits have been made.