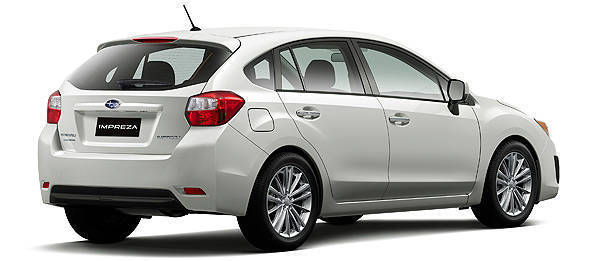 In April 2011, Subaru revealed at the New York Auto Show the all-new Impreza in both four-door sedan and five-door hatchback versions. However, last July, Subaru's Philippine-market distributor, Motor Image Pilipinas (MIP), announced that it had started selling the all-new Impreza locally but only in sedan form.
Where's the five-door hatchback then? After all, MIP did actually sell the third-generation model in both hatchback and sedan configurations, with the former coming to the market in 2006 as part of the distributor's opening salvo and the latter being brought in three years later.
We asked MIP and it appears that the Impreza hatchback might not come to the country at all, and that's because of the XV.
"The Subaru XV is practically a high-riding version of the Impreza hatchback, so we're not really sure if we need to bring the latter in," said our MIP source.
Is MIP making the right move of not bringing in the Impreza hatchback in favor of the XV? Or is it a bad judgment call, considering that the distributor could probably sell a lot more of the Impreza hatchback than the XV since its sticker price will likely be the same as the Impreza sedan? If we go by MIP's previous pricing of the third-generation Impreza, the hatchback could be nearly P200,000 cheaper than the XV?
Continue reading below ↓
Recommended Videos