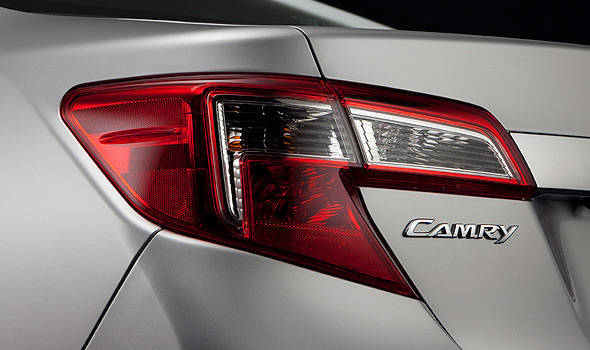 Toyota is turning out to be a tease of a car manufacturer. After giving us a glimpse of the next-generation Camry's headlight in a video and then posting on its Twitter account a photo of the left front corner of the mid-size sedan, the Japanese carmaker is now giving us a look at the taillight through the online social network once more.

This time around, it's the next-generation Camry's left rear corner but you'll see that Toyota has altogether dropped the quasi-Bangle-like boot lid for a traditional flat one while the angular cut of the taillight complements the design of the headlight.
Let us know what you think of Toyota's continued tease of the Camry by posting your comment below.
Continue reading below ↓
Recommended Videos