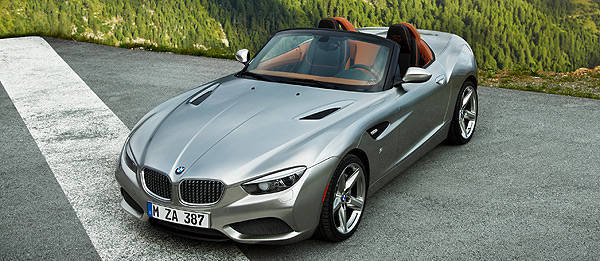 Nearly three months after German carmaker BMW collaborated with Italian coachbuilder Zagato to come up with the BMW Zagato Coupe, the two companies are at it again, this time creating the BMW Zagato Roadster.
Calling it "an elegant take on the sporty, masculine marker laid down by the BMW Zagato Coupe," the decision to make the Zagato Roadster was reportedly made shortly after the coupe made its public debut in May.
"We set ourselves the challenge of preparing the car in time for the renowned Pebble Beach Concours d'Elegance," said BMW Group Design senior vice president Adrian van Hooydonk. "The BMW Zagato Roadster was duly conjured up in record haste, with only six weeks separating the first design idea from the finished model. It was only with the expertise of both companies in the manufacture of high-end one-off cars and another display of outstanding teamwork that we were able to finish the car on schedule."
The Zagato Roadster is basically the Zagato Coupe with its roof lopped off and, as such, shares many design elements with its hardtop twin. These include the low-set kidney grille, the intricate Z-design grating, and the focused twin circular headlights up front. At the back, the two cars share the black-tinted rear lights, the dark diffuser, and the exhaust tailpipes positioned toward the outer edges of the car.
Continue reading below ↓
Recommended Videos
As an ode to Zagato's hallmark double-bubble roof design, the Zagato Roadster's soft-top cover uses the design element to extend the lines of the hood all the way to the rear, where it accentuates the muscular proportions of the rear-wheel-drive sports car.
"Our success in finishing the car in such a short space of time shows what is possible when two successful companies pool their resources," said Zagato chief executive Andrea Zagato. "BMW is a high-achieving carmaker boasting a vast well of knowledge and technical capability in this area. When you combine that with our expertise in the creation of micro-series cars and our streamlined production processes, everything is in place to produce a beautiful model like the BMW Zagato Roadster in double-quick time."
[gallery]1251[gallery]