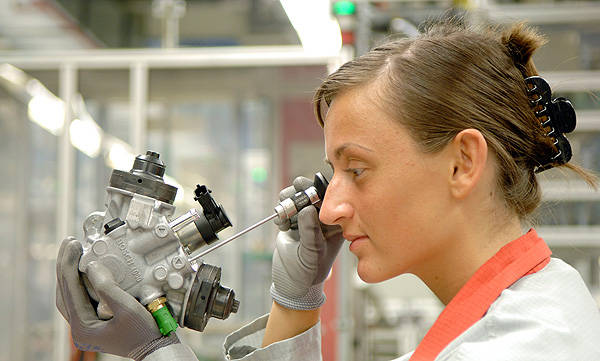 Business magazine Fortune has recognized Bosch as the world's "most admired motor vehicle parts supplier." The recognition was given after Bosch ranked first in all nine of its reputation criteria--innovation, people management, use of assets, social responsibility, management quality, financial soundness, long-term investment, quality of products and service, and global competitiveness--within its category.
According to Fortune, this is the second consecutive year that Bosch has received the distinction of being the world's most admired automotive supplier. In addition, Bosch was the fifth most admired German company in the survey, and 15th among all companies outside the US.
"Fortune's recognition of our company is a testament to our associates' achievements," said Robert Bosch GmbH board chairman Volkmar Denner. "They are dedicated to maintaining exceptional customer service and to developing innovative products and services that fascinate and improve quality of life for people around the world. We are honored to be included in this list of successful companies."
ADVERTISEMENT - CONTINUE READING BELOW ↓
ADVERTISEMENT - CONTINUE READING BELOW ↓
Recommended Videos