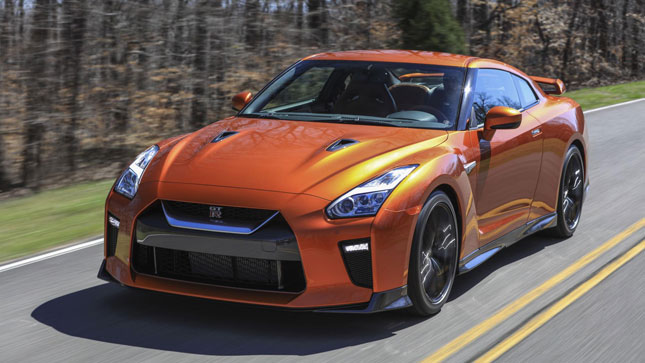 So Japan's super coupe soldiers on with welcome improvements, as unveiled at the ongoing New York International Auto Show. Here's what's new with the Nissan GT-R.
1. It's got a new face. Nissan tells us the size of the front opening was increased by 20%, allowing for better cooling not just for the radiator, but the oil cooler, too. The fascia, also new, helps manage airflow around the wheels as well. But it's not all about numbers, as Nissan--quite rightly--says "you don't drive in a wind tunnel, you drive in the real world where wind is coming from everywhere, and a lot of the subtle changes we've done help us manage that airflow in real-world situations and real-world vehicle attitudes, not just in a lab condition." Also, anyone else thinks it looks more like the original GT-R concept car than ever before? Nissan agrees, but not just on a cosmetic level. "These things are all purposeful. They're not all cosmetic. We only made the change where it improved the function."
2. There is more power. It's 20hp more, to be precise. Nissan utilized tech from other cars, deploying individual cylinder ignition control, in order to optimize the ignition fire even further than before. This allowed the engineers to tweak the boost pressure, in order to extract more horsepower over a wider range. "You can really notice it in passing situations," we're told. "It's really a passing car. This vehicle never had a problem with power. We gave it a little bit more. There's now power to spare." There's a torque increase across the range as well, while that ignition system uses tech carried over from the Nismo version. Headline stats: 565hp and 632Nm. And a 0-100kph time of 2.8 seconds. Still brutally, brutally quick, then.
ADVERTISEMENT - CONTINUE READING BELOW ↓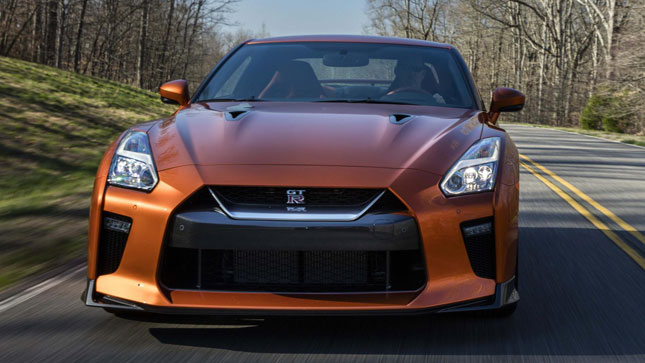 3. There are fancy new wheels and tires. Nissan says the new GT-R's more rigid body structure and new suspension, allied with new tires and 20-inch 15-spoke forged aluminum wheels help grip, which in turn is said to provide better stability through "quick lateral transitions and higher overall cornering speed." Yeah, because the old one was such a slouch.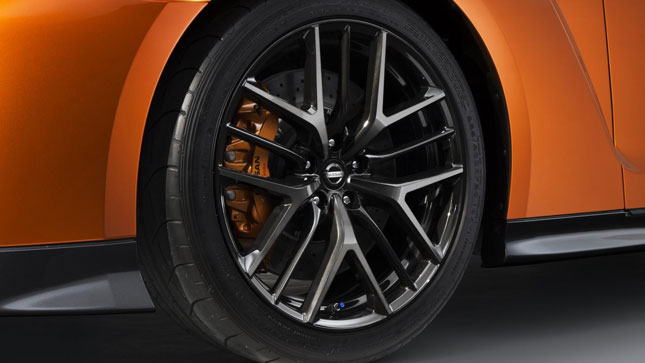 ADVERTISEMENT - CONTINUE READING BELOW ↓
Recommended Videos
4. They've really worked hard on the interior. This is the big one for the new GT-R. As mentioned, Nissan wanted to focus on the 'GT' aspect--and update what was, essentially, a seven-year-old interior. "We wanted to improve the functionality," Nissan explains. "Really, all of the changes that we've adopted for this vehicle have a functional reason for why they were adopted." So the number of switches on the center console were reduced from 27 down to just 11. "We want you to keep your hands on the wheel more and enjoy the driving, not be searching for something." The paddle shifters for the gearbox were moved onto the wheel instead of the column--so they move with you--while the seats were treated to a little bit more bolstering and comfort. We've sat in them, and can attest to their, um, "bolsteriness." Then comes stuff like a reduction in noise, vibration and harshness, thanks to new structural elements and an acoustic windscreen.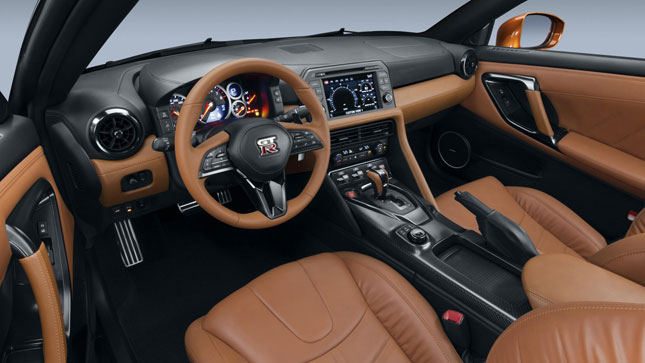 ADVERTISEMENT - CONTINUE READING BELOW ↓
5. The V6 is handcrafted by Takumi grandmasters. Ah yes, the Takumi. The engine grandmasters. The engineers who hand-build each GT-R engine, in a temperature-controlled room and with at least 30 years' worth of engine-building experience behind each man. "Takumi must measure what machines cannot, using human senses," explains Nissan. Five certified Takumi build the engines--one man, one engine--using their bare hands to trace the parts and seal the gaps. They pick up specks of dust or minor contaminations that a machine might miss. When installing the crankshaft, for example, they calculate gaps in microns. When hammering in the pistons, they listen for any abnormal noises that could be a result of contamination also. And once the engine is built, a Takumi will use his finger to feel for any abnormal engine vibration while it's idling. Yep, this is proper craftsmanship.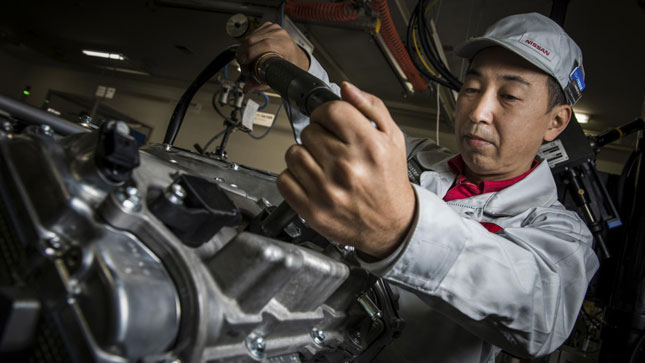 6. It's a mix of old and new. Shiro Nakamura, Nissan's chief creative officer and the man behind the GT-R's design, says the latest iteration is the happiest he's been with the R35's look. "I was given the most freedom I've had in seven years. The front end has a much stronger character, and do you remember the Vision 2020? Well, I tried to bring together elements of that with the original 2001 GT-R Prototype."
7. The exhaust is very light, very loud and quite expensive. Titanium is a very light metal. It's also quite expensive. Especially when you cast many feet of it into a tube, run it out of the back of a 3.8-liter twin-turbo V6, down the underside of a car, and then split it into four, and spout it out of the bumper. But that's exactly what's happened to the new GT-R. There's no word on how much the titanium exhaust costs. Or how much weight it saves. But considering Pagani saved a staggering 7.1kg when switching the Huayra's exhaust to titanium, we're guessing quite a lot. It also sounds good. According to its makers, the GT-R's unmistakable yelp under acceleration has "never sounded better." This is partially thanks to new Active Sound Enhancement valves that open to allow those bazooka quad exhaust pipes to scream freely.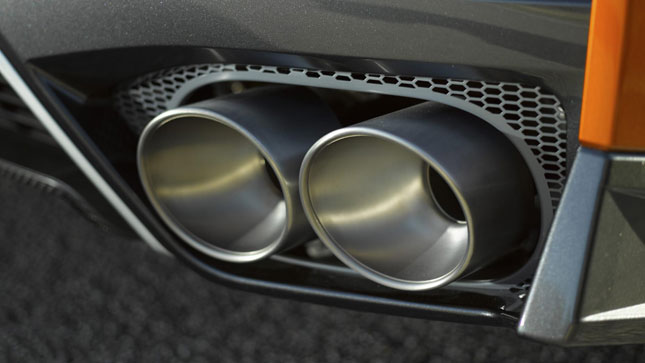 ADVERTISEMENT - CONTINUE READING BELOW ↓
8. There will (probably) be a hardcore Nismo variant. Nismo--Nissan's legendary motorsport arm--is now an integral part of Nissan's business. So, as the Japanese manufacturer has updated the standard GT-R, surely it makes sense to update the flagship Nismo variant, too? "I cannot say officially, but it's not too far away," Nakamura-san tells us about the even faster GT-R. Considering it took two turbochargers from the Nismo GT3 racer, some fiddling around with the intake and exhaust systems, adjustment of the ignition timing, and fitting some super-sticky Dunlop tires to give us the current Nismo, surely making this new GT-R more hardcore can't be that, um, hard, right? When it does come, expect some 600hp and lots and lots of carbon fiber.
9. It's more 'GT' than 'R' this time around. Talking to GT-R program manager Hiroshi Tamura, he tells TopGear.com that the R35 is the most premium it's ever been. He states that the car has two distinct natures: The first part of its name (GT) is the blue zone, while 'R' is the red zone (for performance). Tamura-san reckons his predecessor--the GT-R's father Mizuno-san--"chased the red zone, and now that he's left, I have to protect the original concept of both the GT and R zones." He references the 'M-Spec' R34 Skyline from 2001 as a good example of this blue zone. This latest rendition--with better ride comfort thanks to new suspension settings, and a more refined gearbox--makes it the most blue R35 to date. If you want more red zone, Tamura-san recommends the Nismo variant.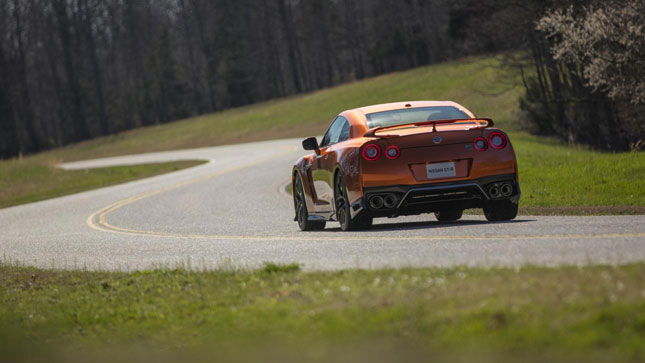 10. It's probably as far as they can push this R35-generation GT-R. "This is our ultimate R35 and probably the last big change," Nakamura declares. Design-wise, he believes it's also as far as he can push it. Regarding the next GT-R, all of Nissan's honchos remain tight-lipped about the R36. However, Nakamura-san tells us some interesting things about its packaging. "One of the things we'll change for the next generation is the height. Compared with other supercars, the R35's frontal area is rather big. To me, the next generation--if I design it--definitely has to go low. That is mandatory. We cannot sustain the height from an aerodynamics and efficiency point of view." And anyone who has looked under--or into the engine bay of--a GT-R can sympathize with how well Nissan has worked at fitting all of its incredible tech in. But given more technology is set for the new car, it's now an even greater challenge. "The new car is taking time as there's even more to package," Nakamura concludes. "A full carbon [monocoque] is not realistic for this kind of production car, and we have issues with the size of the battery and where to put it. That is a big challenge."
ADVERTISEMENT - CONTINUE READING BELOW ↓
NOTE: This article originally appeared on TopGear.com. Minor tweaks have been made.