Meet the new Audi RS5. It's had an update in line with the RS4—not to mention the regular A4 and A5 ranges—which has brought more tech and even angrier styling. Just look at that gaping mouth. Those seething nostrils. It wants to know why you've spilled its pint. And why it's taking you so long to buy a new one.
Those three vents above the grille hark back to the old Audi Sport Quattro, though Audi references them as 'implied vents.' Yep, they're blanked off and serve no function. Boo.
The grille is wider and flatter to sit more comfortably alongside the new RS6 and RS7, while inside, it's gained the same 'RS1' and 'RS2' mode buttons that—rather like the magical M buttons in quick BMWs—collect together your favorite mixtures of steering, engine, and suspension settings and shove them into a quick button press.
ADVERTISEMENT - CONTINUE READING BELOW ↓
We're hoping it's borrowed a bit of the handling verve from its numerically superior siblings, too, for the outgoing RS5 has always felt a bit flat compared to its bombastic rivals from BMW, Mercedes, and Lexus. Power remains the same, with 444hp delivered by a 2.9-liter V6 turbo and pushed through all four wheels for a startling 3.9sec 0-100kph time. Performance is not what it lacks, but involvement typically has been. Fingers crossed it's a bit more fun this time around, and more of a sense of humor than its vexed face suggests.
It's certainly a lot techier inside, with an updated Audi Virtual Cockpit—digital dials, which now incorporate a 'hockey stick' rev counter—and an upgraded touchscreen and media system between driver and passenger, though physically angled toward the former.
"In addition to its primary infotainment functions," says Audi, "it provides the driver with information on engine temperature, longitudinal and lateral acceleration, the Quattro sport differential operating status, tire pressures, and tire temperatures." The RS5 has gone full geek-face emoji.
As the pictures attest, carbon and alcantara—the official materials of fastness—can be specified in abundance, and you can even have a set of gold wheels. Fans of mid '90s Imprezas rejoice.
Prices start at £69,500 (around P4.66 million)—up almost £5,000 (roughly P335,000) on before—with both two-door Coupe and five-door Sportback versions available. Like it?
ADVERTISEMENT - CONTINUE READING BELOW ↓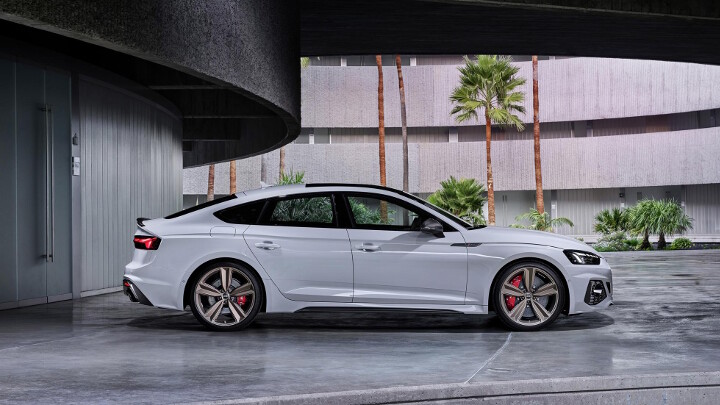 ADVERTISEMENT - CONTINUE READING BELOW ↓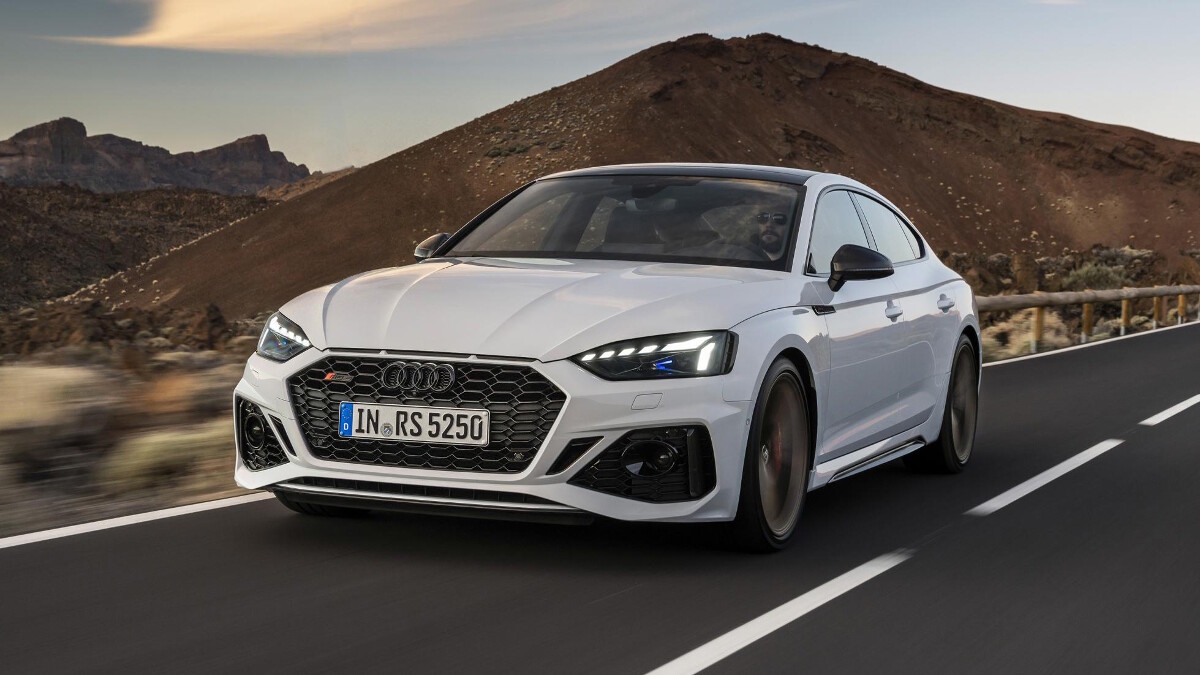 NOTE: This article first appeared on TopGear.com. Minor edits have been made.