SUVs move pretty fast. If you don't stop and update these behemoths once in a while, you could miss it. Only last year, both the SQ7 and SQ8 were updated, and so here we are with another update.
Turns out both of them are pretty fast indeed, and also quite impossible to miss. Audi has binned the SQ7 and SQ8's diesel V8, and replaced it with a 4.0-liter bi-turbo gasoline V8. Fairly busy engine, that.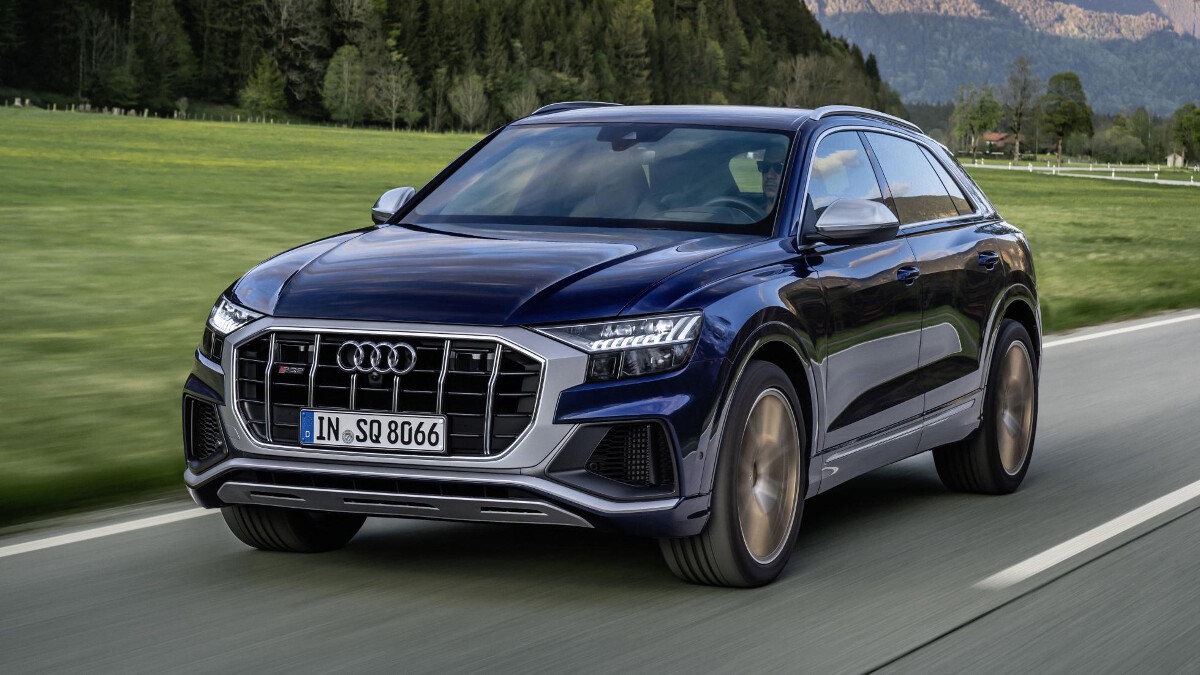 ADVERTISEMENT - CONTINUE READING BELOW ↓
There's more power this time around—both now crack the 500hp barrier for the first time (and get 769Nm of torque, down from the diesel's tremendous 899Nm), upping many antes and your blood pressure, no doubt. Audi itself describes this new pace as "horizon-pummeling." We ourselves would describe said pace as "bloody frightening."
It's accompanied by "a classic V8 soundtrack," and because of the design of the turbos (sat inside the V of the cylinder banks, as you well know), the motor enables shorter gas paths and thus a quicker path to a heart attack. Because of the speed.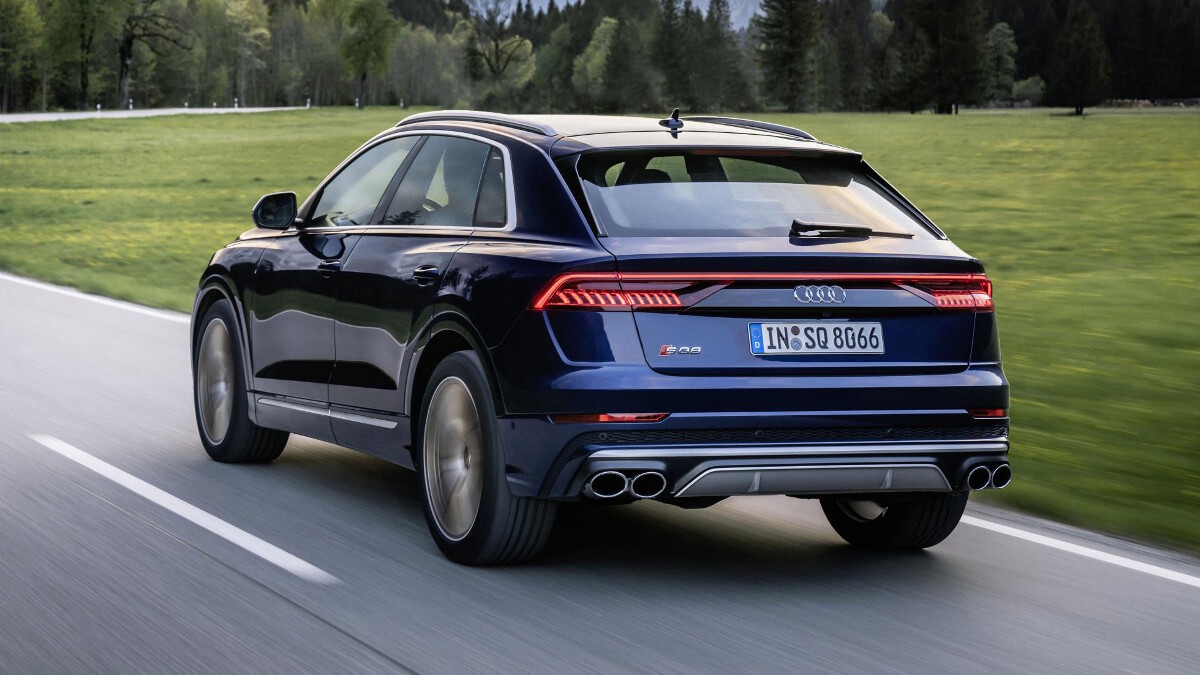 ADVERTISEMENT - CONTINUE READING BELOW ↓
Recommended Videos
Much speed. The bi-turbo V8, used now very liberally across the VW Group, manages to coax both SQ7 and SQ8 from 0-100kph in 4.1sec, 80-120kph in 3.8sec, and a limited top speed of 250kph. Oh, there's cylinder cut-off under lighter throttle, active engine mounts that disguise body vibrations, and exhaust actuators that vary the noise depending on your chosen drive mode. But really, just a lot of speed.
There's an eight-speed tiptronic 'box, standard all-wheel drive and all-wheel-steering, and standard S-specific adaptive air suspension. Opt for the SQ8 'Vorsprung' variant, and you get active roll stabilization and a sport diff.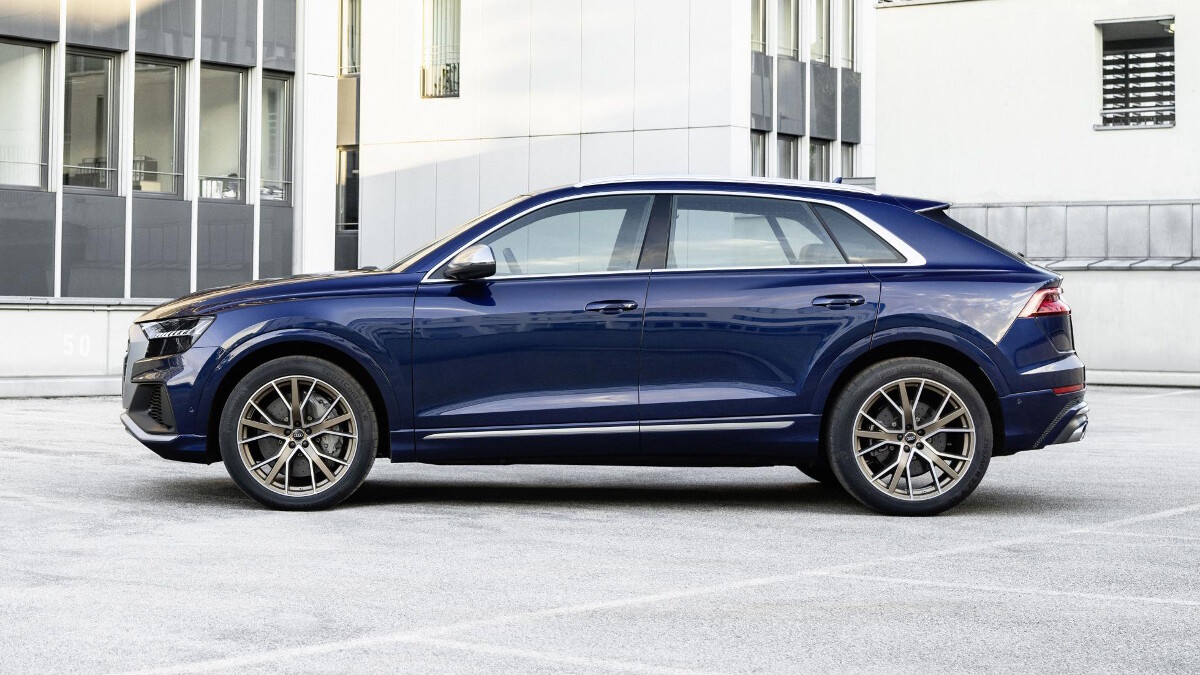 ADVERTISEMENT - CONTINUE READING BELOW ↓
The SQ7 can be had with 21-inch wheels (22-inchers are available for the SQ8), and there are many S badges as one would require of such a car. We won't go into options because it's a premium German car, so there are many. We will go into prices: around £78,000 (P4.85 million) for the SQ7, and £83,000 (P5.16 million) for the SQ8, both available later this year.
The SQ7—at least last year with a diesel V8—was actually really rather good. Do you think it needed a gasoline V8? Or will you just wait until next year when it'll probably sprout another new engine?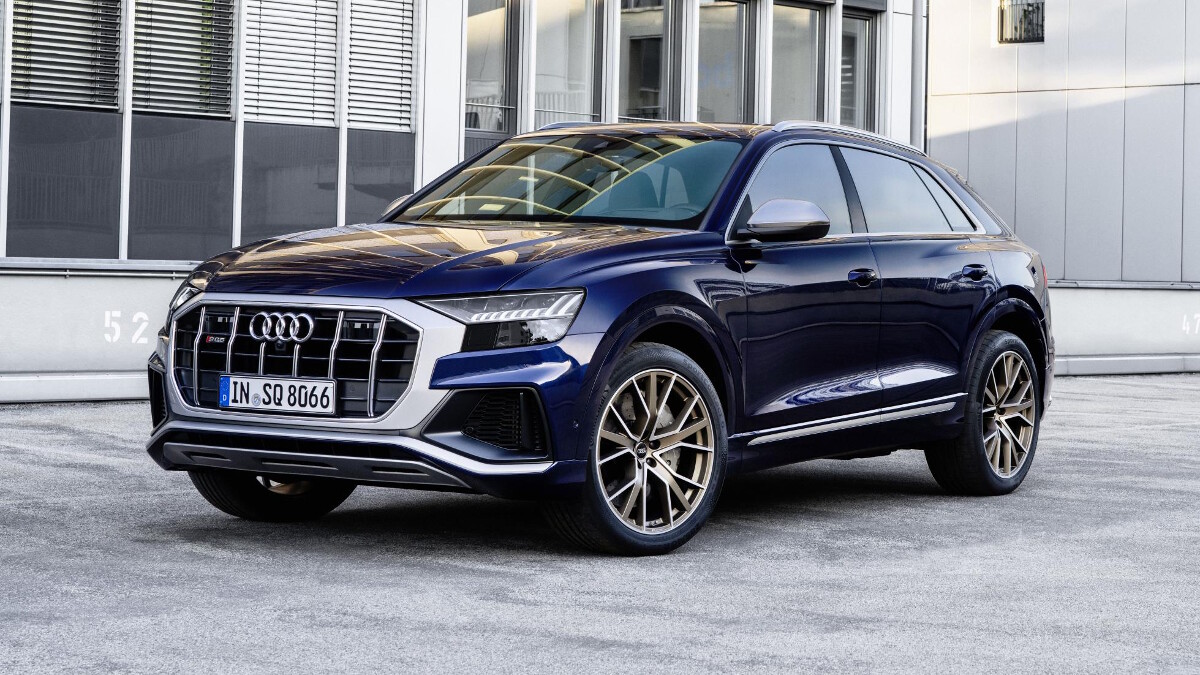 ADVERTISEMENT - CONTINUE READING BELOW ↓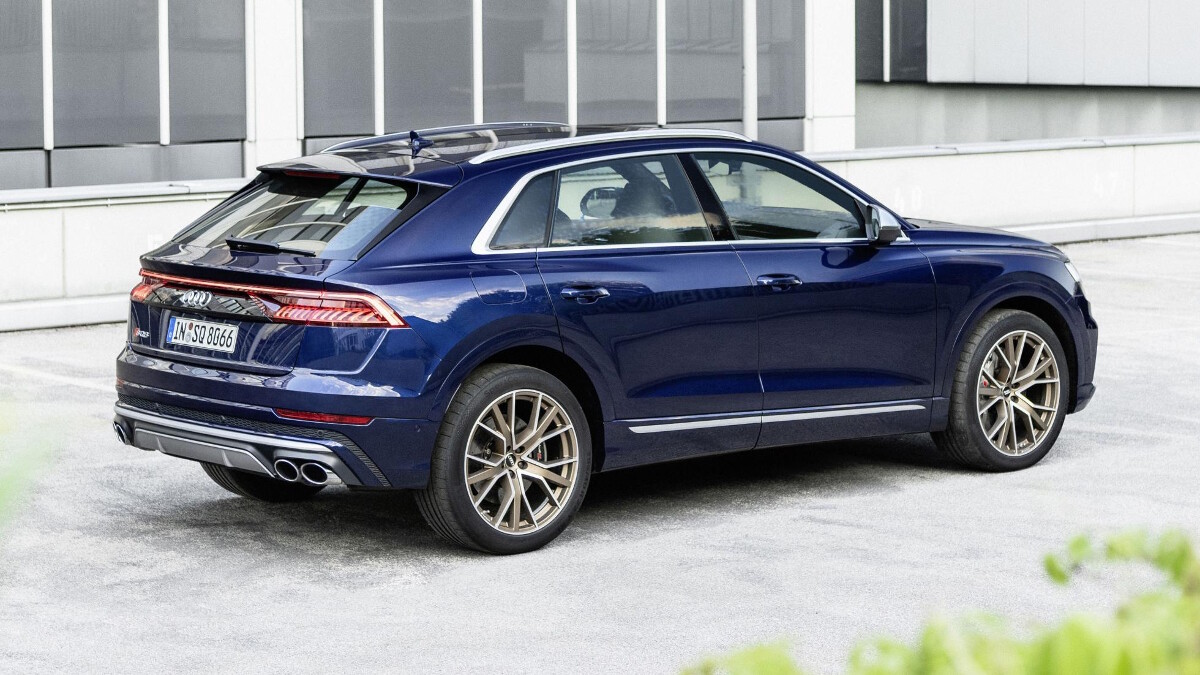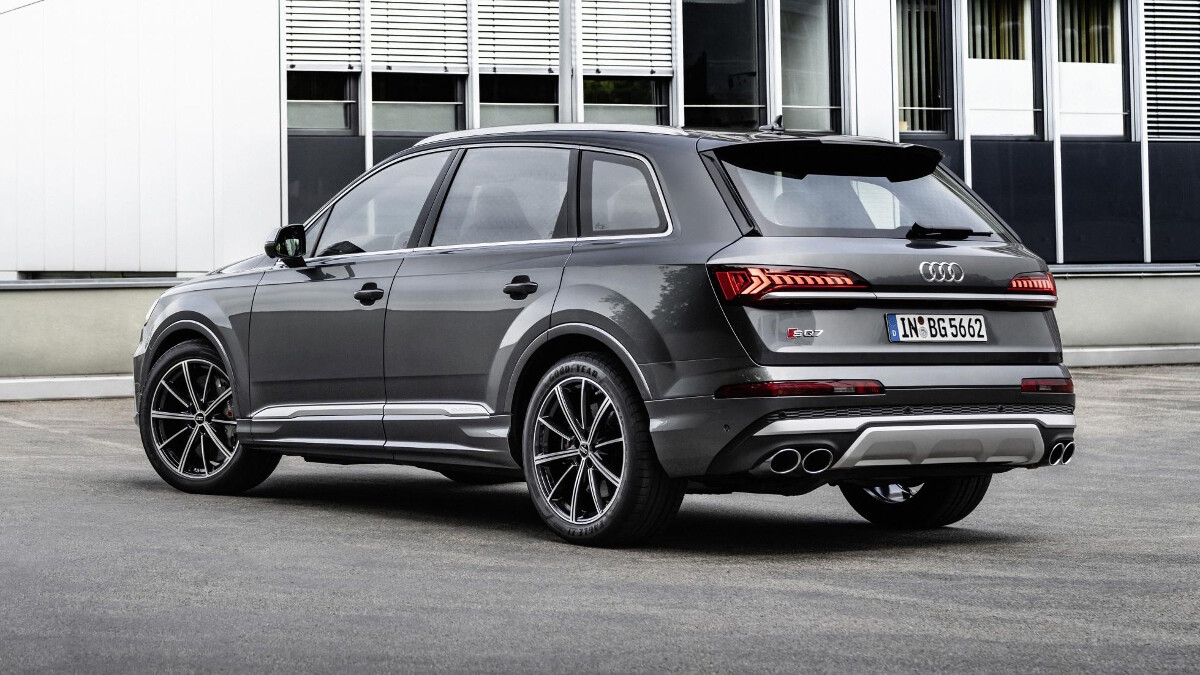 ADVERTISEMENT - CONTINUE READING BELOW ↓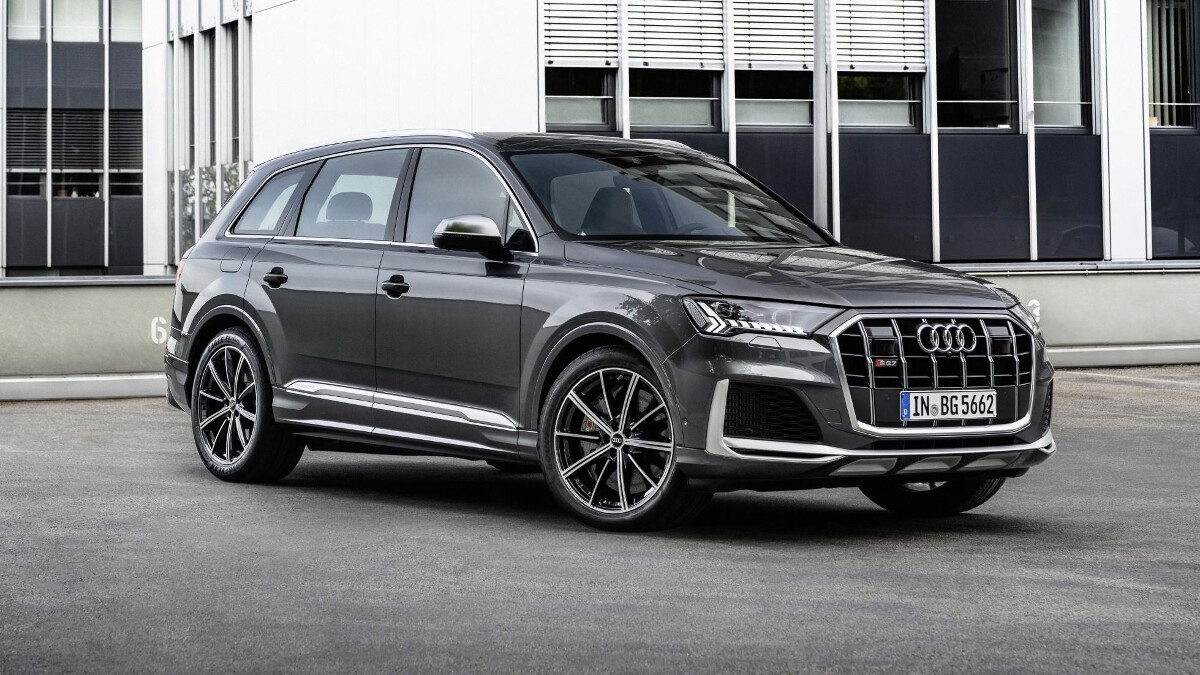 NOTE: This article first appeared on TopGear.com. Minor edits have been made.