While Mahindra may not be a popular name here in the Philippines, the car manufacturer is making quite some noise back in its home country of India. At the 2020 Auto Expo, Mahindra showcased a series of vehicles, including some electric vehicles that look pretty promising.
The standout among Mahindra's show lineup is the eKUV100, which has been dubbed "India's most affordable electric compact SUV." According to a Nikkei Asian Review report, the EV will be priced at just $11,600 (around P589,000) for buyers who use government subsidies.
"I'm delighted to announce, ladies and gentlemen, that this will be India's most affordable passenger electric vehicle," said Mahindra managing director Pawan Goenka in an interview. "Consumers will have no excuse not to own [an] electric vehicle anymore."
Continue reading below ↓
Recommended Videos
Through strict use of locally supplied parts, Mahindra was able to maintain a low pricing for the eKUV100, which is set to hit the market by fiscal year 2020. But the important question remains: What does this price tag get you?
For this amount of dough, you get an EV that is capable of 54hp and 120Nm of torque, and has a maximum range of 147km. It also has fast-charging capabilities, and Mahindra says that plugging it in for just an hour will recharge the battery by up to 80%. Other features include smartphone connectivity, remote door lock/unlock, cabin pre-cooling, and location tracking. An on-board system monitors driving patterns and provides battery status updates to boot.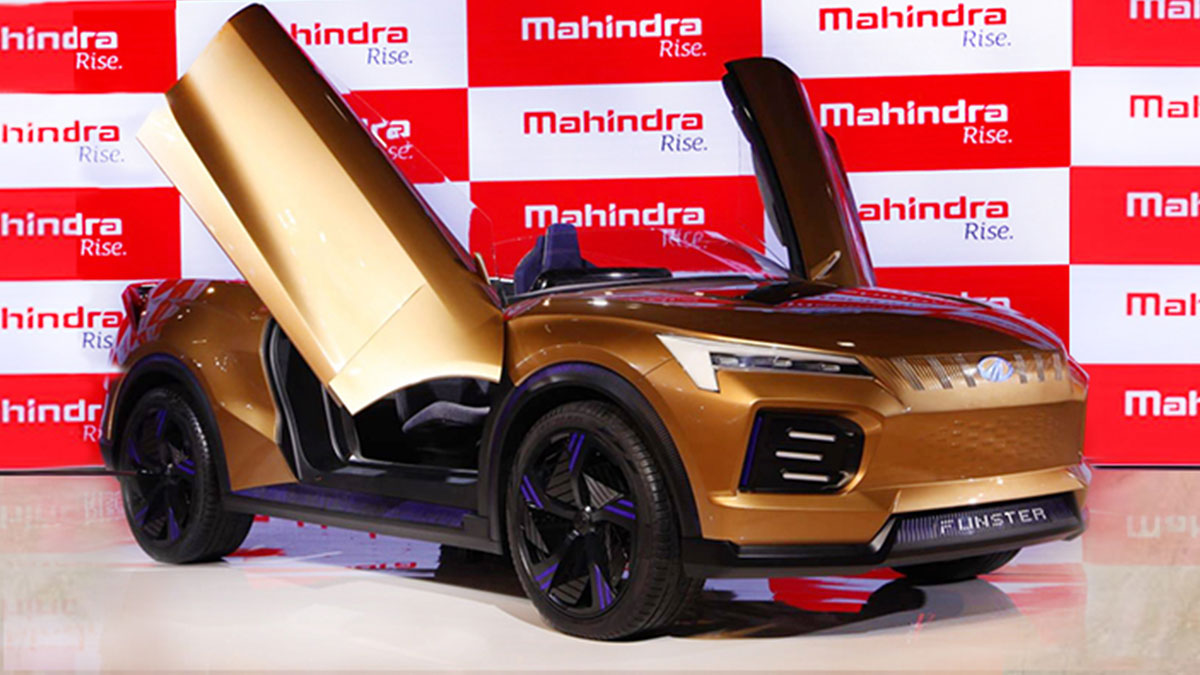 Mahindra also showcased another noteworthy vehicle during the expo: an electric roadster called the Funster. Despite its chunky physique and high stance, this EV is capable of a whopping 308hp. Its maker also claim that the Funster has a top speed of 200kph and does 0-100kph in just 5sec. All that power comes with an equally impressive 59.1kWh battery pack, allowing the EV to drive up to 520km on one full charge.
So, what's your take on these Mahindra concepts? Do you think an EV like the eKUV100 would make for a good urban runabout here in the Philippines?