Ram Trucks has been producing high-powered burly machines as a standalone manufacturer for over a decade now, and it has built up quite the portfolio over the years. Now, it's set to expand its lineup even further with the upcoming launch of the new Ram 1500 TRX.
The global launch is set to happen on August 17 at noon EDT—that's on August 18 at 12 midnight on our side of the globe. Sadly, no photos of the new pickup truck has been revealed yet. That said, Ram did provide us with more (albeit unrevealing) footage of the new TRX circling and ravaging through the desert. Check out the short teaser clip below:
No specs have been given out as well, but the truck manufacturer has made it clear that the new TRX will be a "performance-focused off-road pickup." Reports have been going around, though, that the new TRX will pack a Hellcat engine. We're not expecting to see anything less than the 6.4-liter Hemi V8 or a 6.7-liter Cummins straight-six turbodiesel engines that are already available in the US, so there's a good chance—or at least we're keeping our fingers crossed—that the truck does get a supercharged V8.
Continue reading below ↓
Recommended Videos
If that ends up being the case, then the TRX will get a similar setup as the new Dodge Durango SRT Hellcat that's composed of a 6.2-liter supercharged V8 capable of 710hp and a bonkers 875Nm of torque. If and when that happens, we're also expecting an eight-speed automatic transmission, a 4x4 drivetrain, and Ram's split tailgate to be part of the package.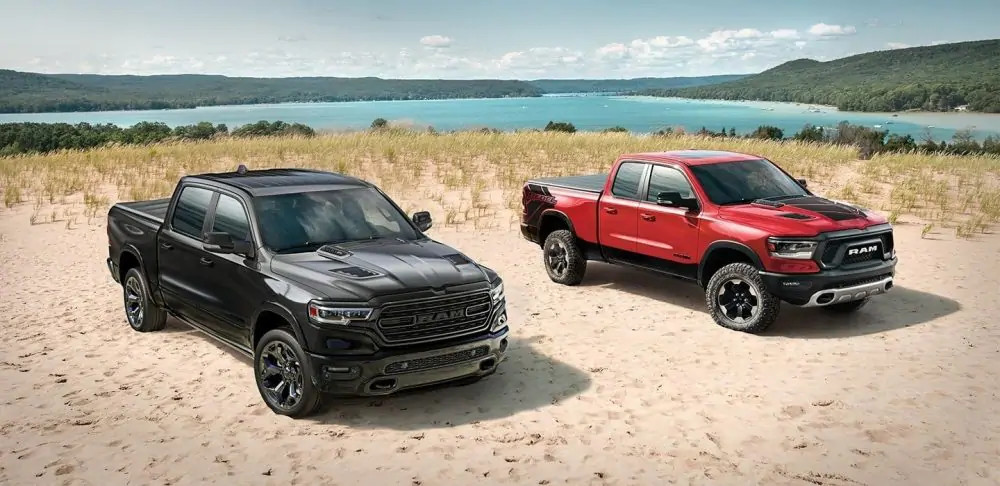 So, if these specs and figures hold true, do you think the TRX will be a better proposition than the Ford F-150 Raptor? More important, do you think there's room for performance-oriented off-roaders such as this one in our market? Sound off in the comments.