What's that?
A small, expensive diesel wagon. Considering the car buying world's proclivity for big SUVs, humankind's propensity for bagging a bargain, and the global conscience steeling itself toward electrification, you might call this car...a bit out of touch.
You might also call it the Alpina D3 S, because that's what it is.
Ooh, love an Alpina.
Rightly so. Somehow, this rare-groove manufacturer has cultivated quite the cult following. So much so that the last generation of Alpina D3—the 'F30/F31' generation of BMW 3-Series—sold a whopping...373 cars in the UK. What you might affectionately term 'it's still moving on my plate' rare.
You mentioned 3-Series. Which one is this car based on?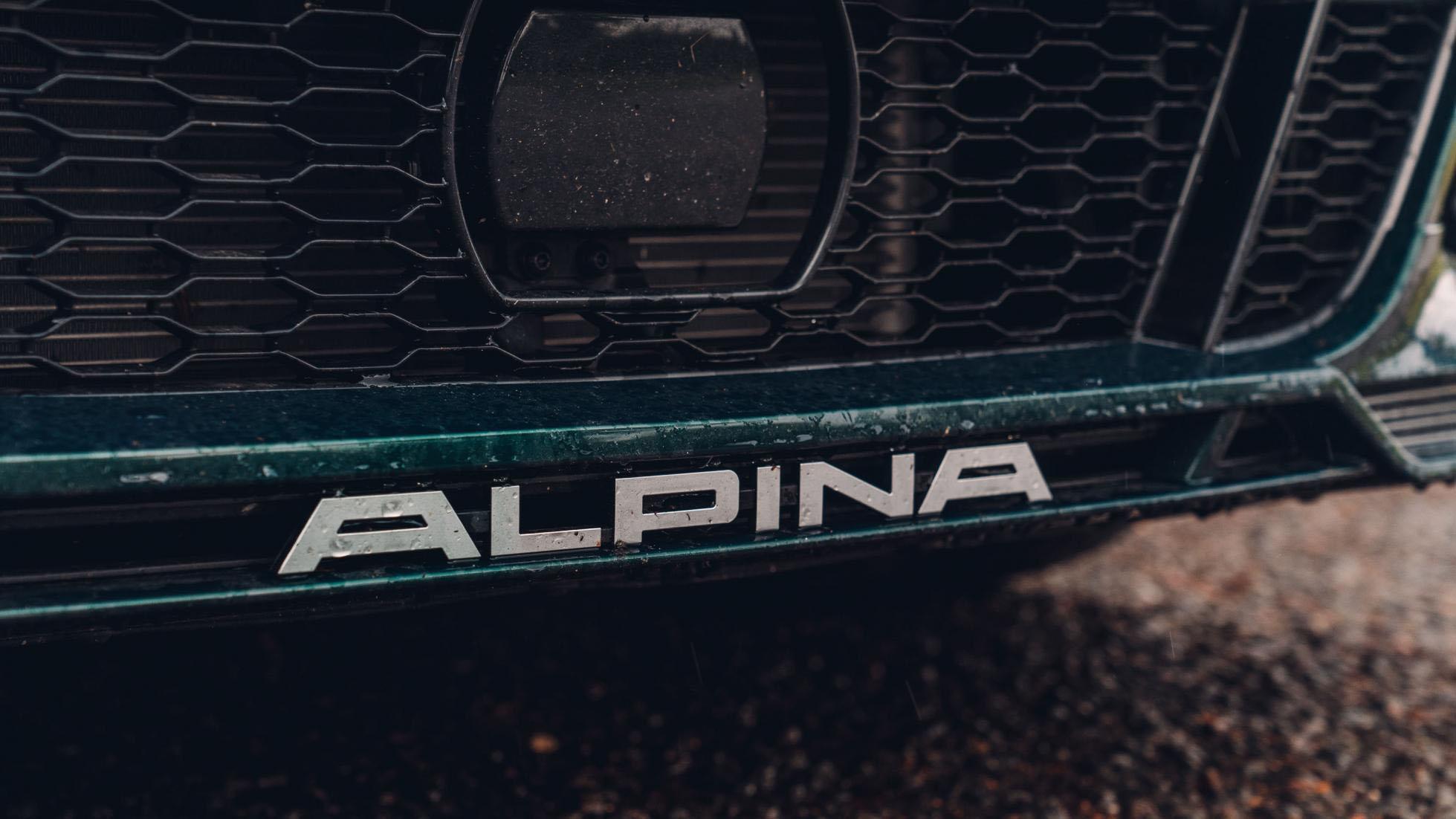 Continue reading below ↓
Recommended Videos
The quite magnificent—and magnificently discreet—M340d Touring xDrive, and this in itself raises another important talking point. Because that 'base' car and its 'base' content—big, hearty turbocharged straight-six diesel, 4WD, pointy handling—is so very, very good, what's the point of paying more for essentially the same thing?
Because...because it must have more power! Right?
Technically, yes—but only just. Alpina's tweaks to BMW's 3.0-liter diesel amount to bespoke intercoolers and a 'high performance' cooling system, liberating a few extra ponies—350hp in the D3 S plays 335hp in the M340d. Torque is up, too, but then it was always up: 729Nm in the D3 S, versus 699Nm in the M340d. Shades of gray, here.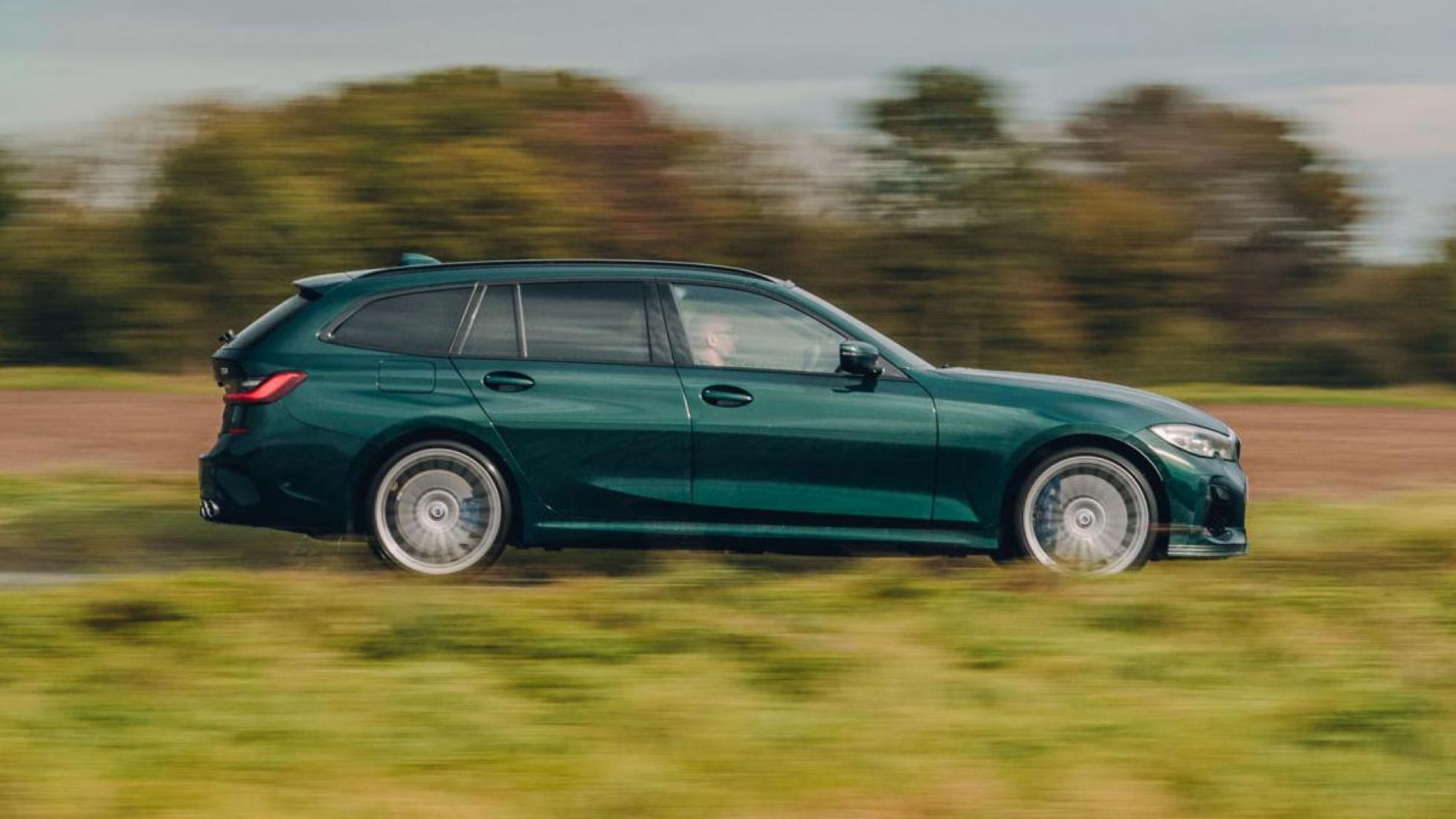 Even the 0-62mph time is identical—4.8s (4.6s if you prefer a D3 S saloon)—though the top speed is a derestricted 168mph (270kph). 
There must be something different. What about the chassis?
The suspension setup is carried over wholesale from the faster, harder-charging gasoline-powered B3 (a car with 462hp and a proper M Division engine). As such, the D3 S gets Eibach springs and bump stops, bespoke stabilizers, and -1 degree of camber on the front axle.
There's new gearbox software to work with the tweaked diesel sixer, a new 'Comfort+' mode—said to offer nearly 'imperceptible' gearshifts—and a revised torque split for the 4WD system that favors a rear bias. There's even a limited slip diff at the back, too.
Does it at least drive nicely? Is it pointy and all that other jazz?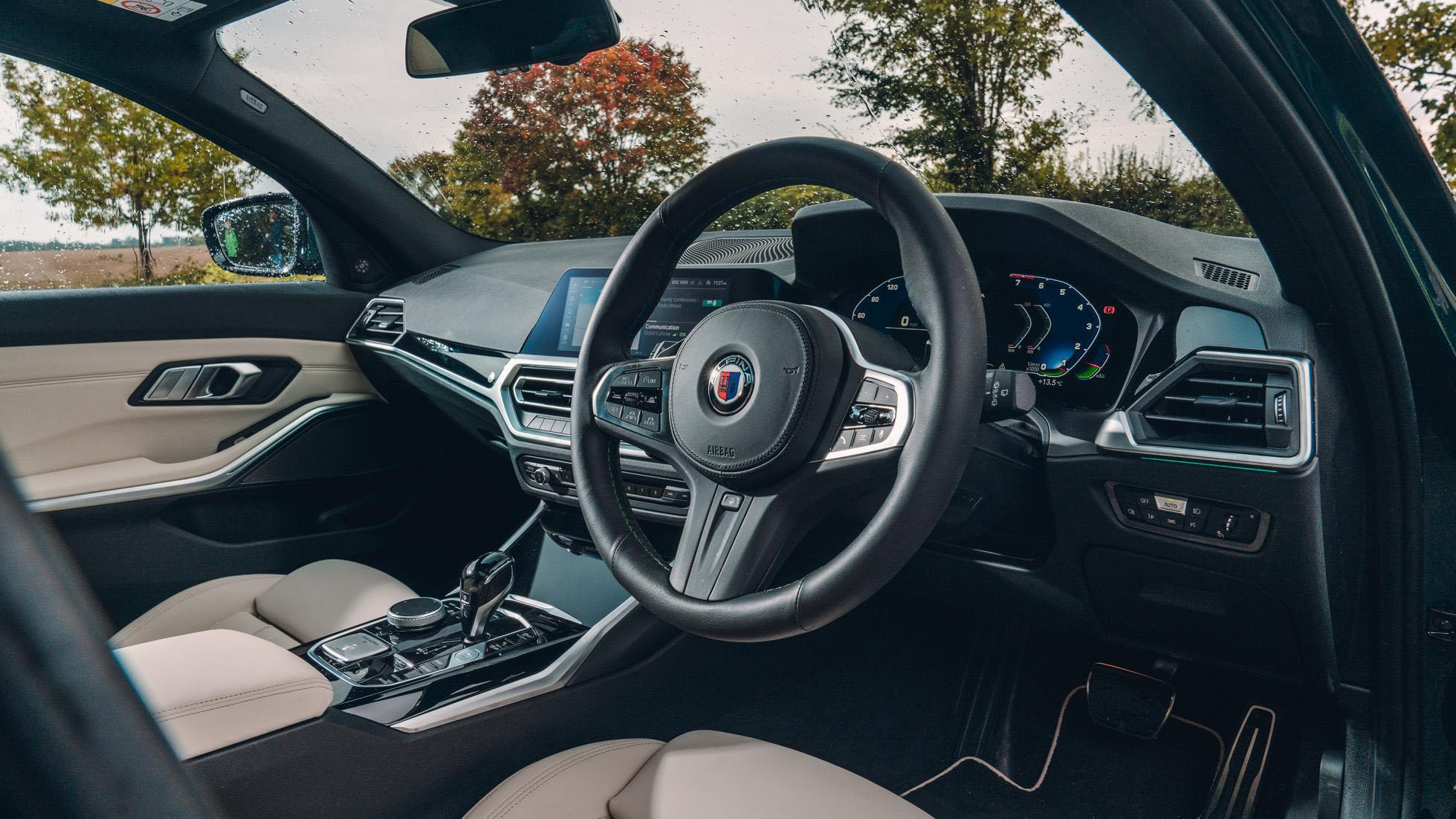 Abso-flippin-lutely. This is a wonderful car. It feels reassuringly hefty with a sense of quality oozing through all the touchpoints—thank that thick, Alpina-branded steering wheel, the supreme (and optional) Merino leather seats, and the Alpina-specific interior ambience.
And it only takes a few minutes to realize this is a very well-sorted car. There's a lovely balance to the steering that gives it accuracy without feeling buzzy. The ride is expertly judged as well: Comfort+ allows the D3 to breathe a little easier over tougher surfaces without sacrificing the BMW's inherent handling traits. You could do thousands of miles in this thing without flinching. You'd probably need a pee at some point, though.
Naturally, Sport+ sharpens everything up, and combined with that colossal bank of torque, it moves and turns with a surprising amount of grace—surprising when you consider this D3 S (which began life as a humble 3-Series) weighs 2,010kg. You'd never guess.
Diesel, though, innit.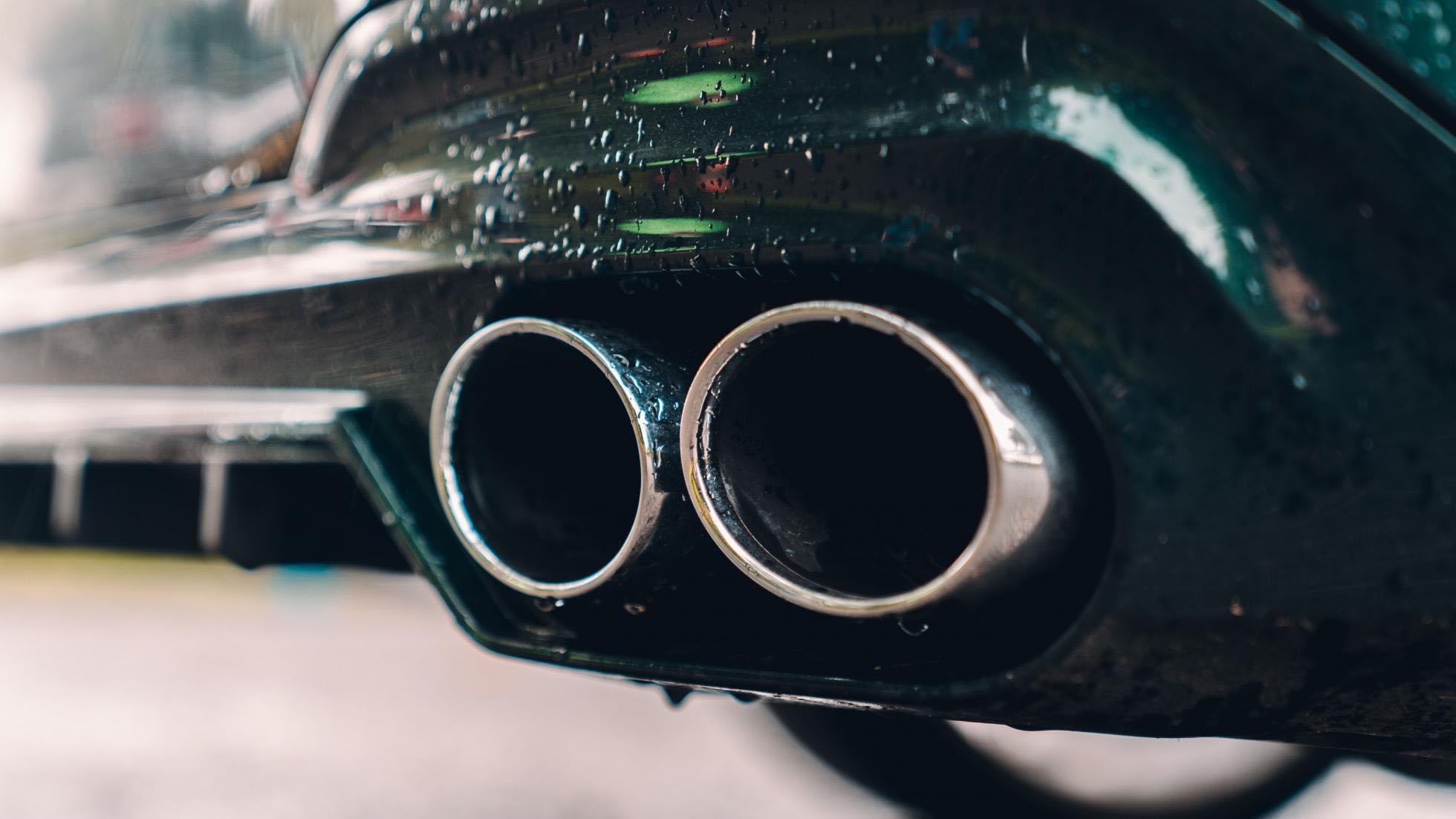 This is one of the best diesels you can buy, and though you'd have to be a walking algorithm to notice the power hike between this and the 'regular' M340d, it's still a mighty unit. The delivery is seamless—akin to a nat-asp car—and you're blissfully unaware of just how much work is going on underneath the bonnet to make it so. Aim at horizon, squirt, arrive, boom.
Brakes are mighty, too.
It looks quite fantastic.
Doesn't it just? Alpina has tweaked the front air intakes (better cooling) to create what we think is a more harmonious shape than BMW's own. Both front and rear aero has been reworked for less uplift and greater high-speed stability (again, pointing to its change in character over the M340d), and you cannot underestimate the importance of a set of proper, classic 20-inch Alpina forged alloys.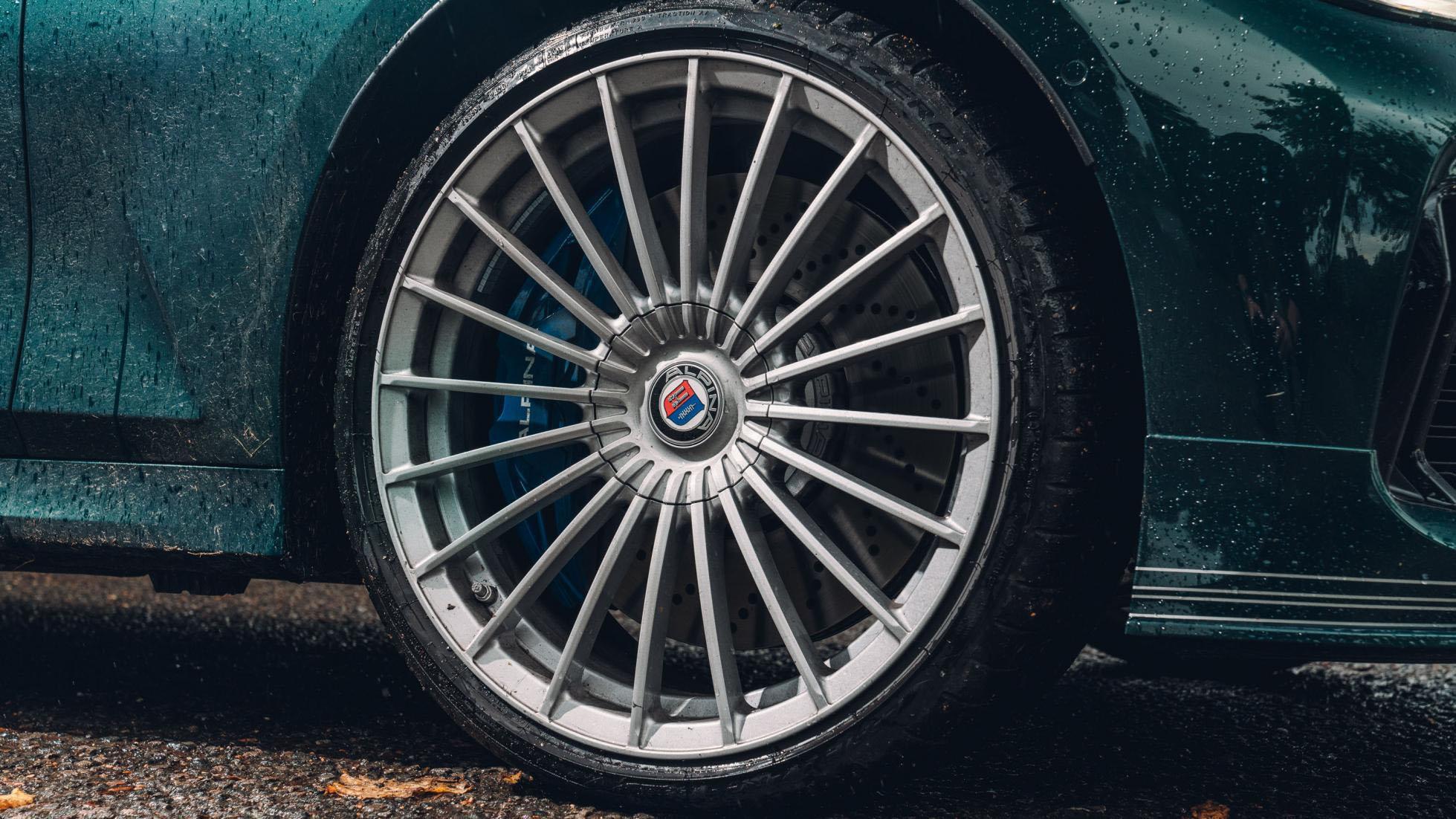 Together with the metallic green paint (you can choose the classic blue if you really want to go old-school), this Touring looks pretty much perfect. Perfect stance. Perfect shape. Perfect demeanor. Just perfect.
You like it, then?
Unequivocally. Alpina doesn't sell many—Lamborghini did more sales in one year than the old D3 did in five—but read that back. This car is rarer than a Lamborghini. That makes it cool. And Alpinas tend to resonate with the more cultured car enthusiasts among us. Using a significant amount of evidence...collated entirely anecdotally and sporadically and possibly of zero objective value at all, people* really like them.
(*Like, three or four people who, from a socially distanced vantage point, gave me a thumbs up.)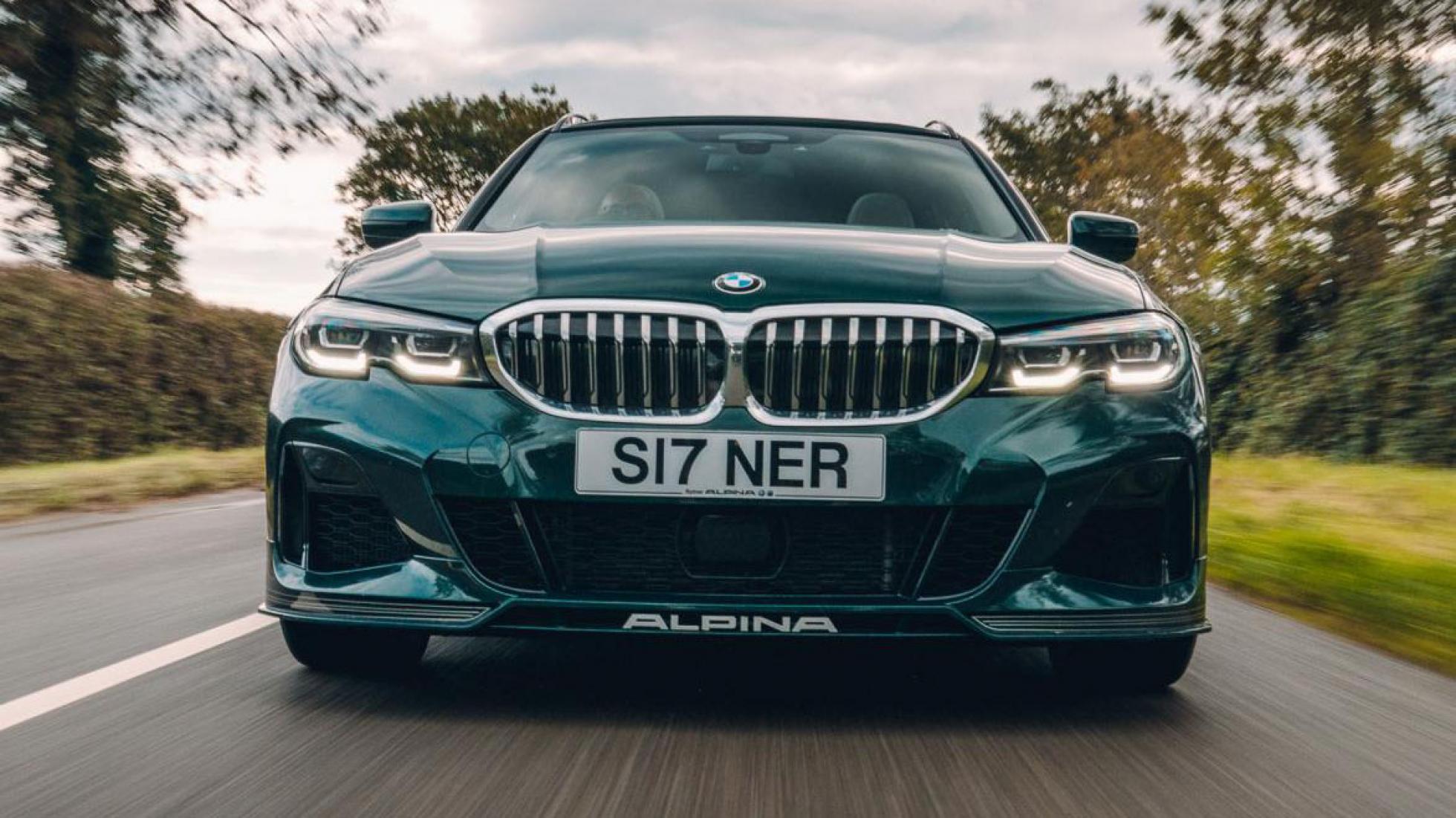 The obligatory metallic green paint on our test car was an additional £1,740 (P117,700), those 20-inch forged alloys an extra £2,080 (P140,700). The Merino leather cost £1,900 (P128,500), and our test car came optioned to the hilt: HUD (£1,030, or P69,700), Driving Assistant (£1,870 or 126,500), a panoramic sunroof (£1,400 or P94,700), more storage, Bluetooth, Alpina-branded luggage mats, lumbar support...the list goes on, bringing total value from the £55,950 (P3.78 million) list price to just over £70,000 (P4.73 million).
However, if you're considering something like this, you've no doubt turned off the 'under £5,000' filter on your chosen classified app. You're after something special. This is very special.
Not as special as the B3, admittedly, but that's a different proposition altogether...
NOTE: This article first appeared on TopGear.com. Minor edits have been made.