Listen up Internet, we have a brand-new supercar to tell you about. Yep, another one…
Anyway, please say a warm and not too skeptical welcome to the rather bonkers-looking FV Frangivento Sorpasso. Pretty rad isn't it? Just check out that busy rear end—we might need a lie down.
FV Frangivento is based in Turin and its co-founder and art director Giorgio Pirolo says the Sorpasso was inspired by cars like the Ferrari Dino and the Lamborghini Miura. Hmmm. Don't assume this is all talk and vaporware though; the first examples will apparently be delivered to their new owners in Monte Carlo and the United Arab Emirates by the end of July. Crikey.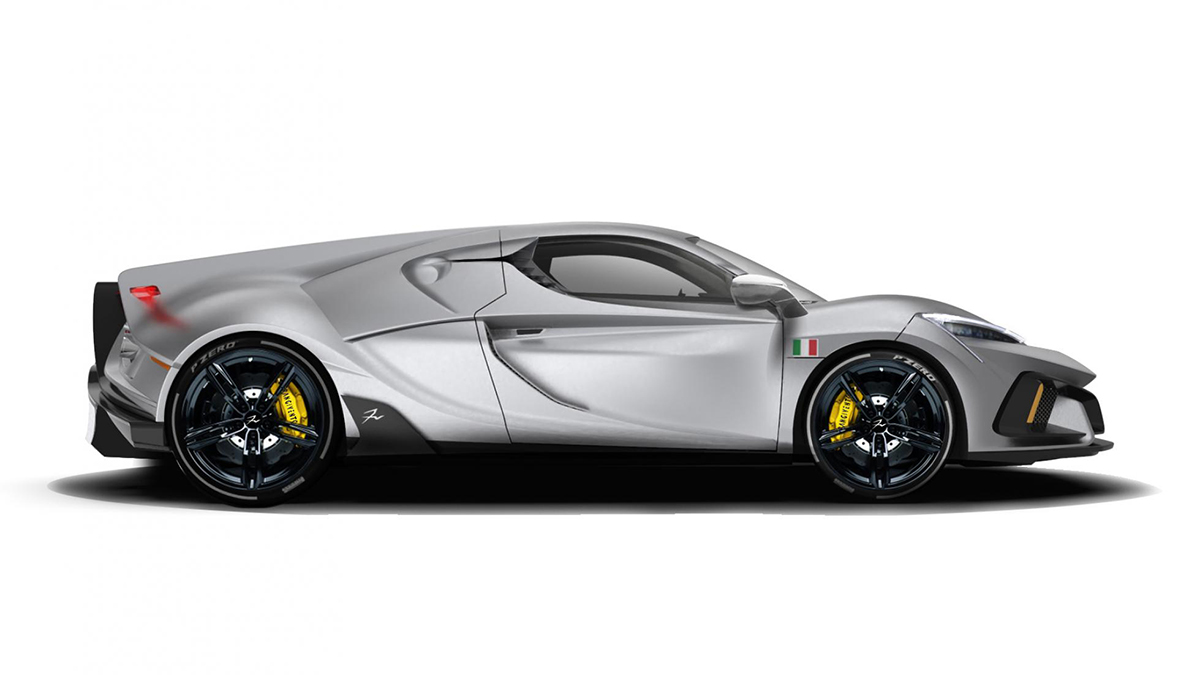 ADVERTISEMENT - CONTINUE READING BELOW ↓
More detail, then. There'll be two different versions of the Sorpasso—known as the Stradale and the GTXX. Both will get a V10 engine and all-wheel drive, but the Stradale (shown above) will be naturally aspirated with 602hp, whilst the GTXX will get GT3-inspired aero and a supercharger for 799hp. It'll still be fully road-legal, though.
Both will weigh around 1,300kg thanks to carbon fiber construction, and the GTXX will manage 0-100kph in 2.9 seconds with a 344kph top speed.
We haven't been shown the interior as of yet, but FV says it'll be full of leather and alcantara, and that it'll be equipped with something called an 'Avatar Driving System' that apparently acts as "an intelligent co-driver, with customizable human features, with whom it is possible to interact using natural language just like with a travel companion." Sounds a little depressing, doesn't it?
ADVERTISEMENT - CONTINUE READING BELOW ↓
Recommended Videos
Apparently, there'll be fairly major customization options too, with customers able to work alongside the stylists to create their own car. Oh, and FV is promising delivery just 150 days after your order. Partners and suppliers include Brembo, Sparco, OZ, and Pirelli to name but a few.
ADVERTISEMENT - CONTINUE READING BELOW ↓
We'll endeavor to get you some more information once it's available, but for now, let us know your thoughts about the Sorpasso in the comments below…
NOTE: This article first appeared on TopGear.com. Minor edits have been made.